Picking cryptos with excellent growth potential and a solid foundation would be most beneficial for the upcoming bull run, even though currencies like Cosmos (ATOM) and Chainlink (LINK) may look like good short-term investment possibilities. For this reason, Orbeon Protocol (ORBN) - a project in Stage 12 of its presale- has made crypto headlines in the past few months, experiencing a significant 2712% price increase!
Today, we will look at all three of these cryptos!
The Orbeon Protocol (ORBN)
As a startup, differentiating yourself from the crowd can be problematic in the current venture capital and the crowdfunding industry. Numerous companies often fail because they cannot connect to and grow their communities and join the Web3 space. And that is precisely what Orbeon Protocol (ORBN) aims to fix!
This decentralized investment platform will offer a Launchpad where startups needing money may start funding rounds with the help of equity-based fractionalized NFTs! These tokens will be minted, fractionalized, allowing everyday investors to back the start-ups they believe in for as low as $1.
Furthermore, Orbeon Protocol (ORBN) will also launch Orbeon Wallet, Swap, and Metaverse events - all fueled by its native token, ORBN! The ORBN token price has soared from $0.004 at the beginning of the presale to $0.1125. By the time the presale is through, ORBN may hit $0.24 if the pattern continues. Also, purchasing ORBN right now is a great deal, given the advantages of governance, staking incentives, and trading price reductions.
Sign up for the presale now and be an early investor in what some experts believe could be a top-tier investment platform in the future!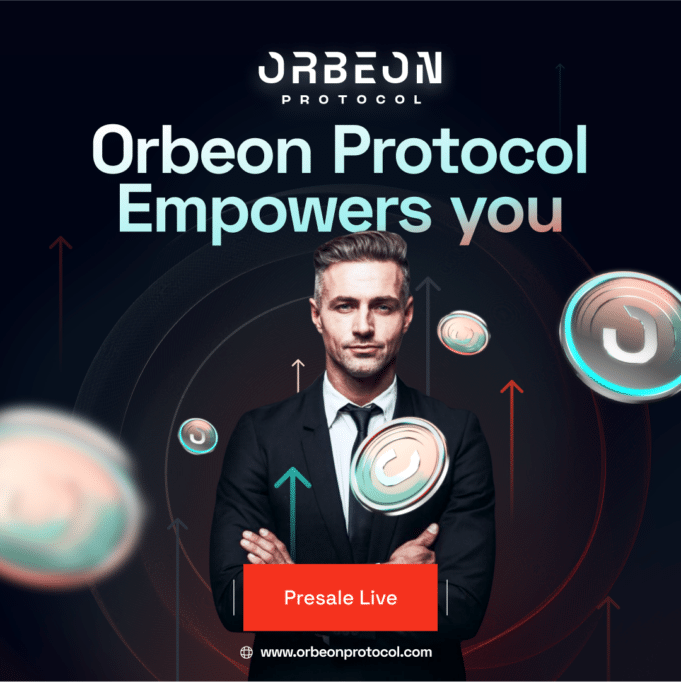 Cosmos (ATOM)
Recently, Quasar's mainnet was activated, according to a statement from Cosmos (ATOM). Quasar vaults provide open access to Interchain DeFi by combining and automating the outputs of many Cosmos (ATOM) protocols that are already in use.
Yet, the price of Cosmos (ATOM), which has decreased by 1.46% in the last day and is currently at $11.12, has not changed due to this announcement. Moreover, the trading volume for Cosmos (ATOM) now sits at $80,300,287, down by 9.42% overnight.
The technical indicators and moving averages for Cosmos (ATOM) all show strong sell signals, which might be detrimental to the coin's future. While optimistic analysts predict that Cosmos (ATOM) might surpass $15 within Q4 of 2023, the coin's investors are getting increasingly pessimistic about the long-term profitability of Cosmos (ATOM).
Chainlink (LINK)
To speed up the adoption of corporate blockchain, Chainlink (LINK) recently said it had formed a strategic collaborative business relationship with PwC Germany. Through this partnership, Chainlink (LINK) will assist PwC-affiliated businesses that want to participate in the blockchain sector.
This news did not help the coin value as Chainlink (LINK) is currently worth $7.15, down 1.15% in the past 24 hours. Also, the Chainlink (LINK) trading volume has decreased by 10.10% and sits at $164,217,298.
We can also observe from the Chainlink (LINK) technical analysis that all the indicators and moving averages give strong sell indications. This provides a bleak picture of the Chainlink (LINK) future outlook. Sentiment around Chainlink (LINK) is bearish, with analysts predicting it could fall to $6.90 as market conditions show a downward trajectory.
Find Out More About The Orbeon Protocol Presale
Website: https://orbeonprotocol.com/