Opeyemi Abraham Adeyemo is the founder of Snappayapp - Africa's first facial recognition payment and authentication company. Abraham who is a graduate of Geography from the University of Lagos has worked on other projects before now such as Airpass, and Pacetric before going on to start Snappay.
Snappay is Africa's first facial recognition payment and authentication software provider developed by AFRICANS for AFRICANS. The startup focuses on creating a more secure and efficient authentication and verification system other than the regular SMS-based OTP system for banks, neobanks, and fintech. They provide an SDK and API that banks and fintech can easily integrate with. This serves as an alternative two-factor authentication to sending OTP via SMS or other forms of authentication which is targeted for online card transactions, online transfers, and business accounts. Snappay's facial recognition algorithm has been trained with over 2 million faces and has a 99.9% accuracy level.
The facial recognition solution also extends to providing faster ATM and in-branch teller transactions, digital wallets, and live KYC protocols in real-time onboarding for banks, neobanks, and fintech.
A chosen path in the midst of controversies even for tech giants
The payment ecosystem globally is drastically evolving. With the recent wave of fraud cases associated with online transactions, the biometric form of two-factor authentication has proven to be a safer and more credible form of authentication. Research studies from Mastercard have predicted that by 2024, about $2.5 trillion worth of mobile transactions will be biometrically authenticated, 90% of which will be done via facial biometrics. Although facial recognition is breaking ground in the payment ecosystem, it has yet to be widely accepted. Controversial reports from Gender shades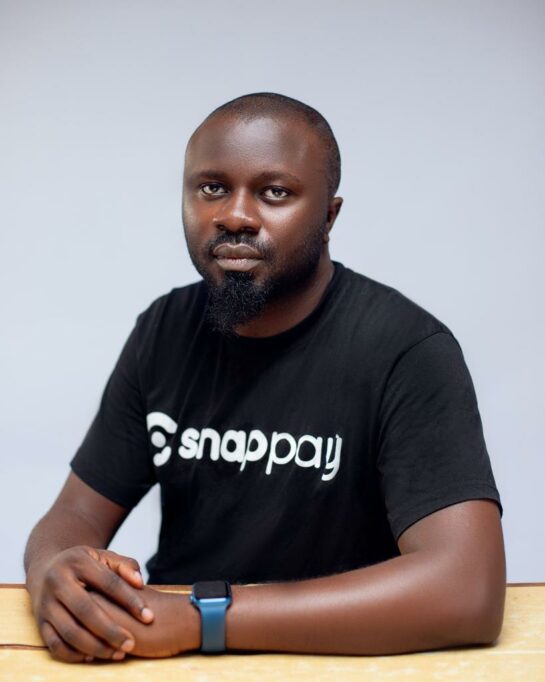 and M.I.T Media Lab have shown that tech giants, IBM and Microsoft's facial recognition technology is biased and might have difficulties recognizing people of color. But where there are problems, we see opportunities. Snappay is bridging the gap and creating a facial recognition solution that has zero bias for people of color.
What inspired Snappay?
According to Abraham, he was inspired to start Snappay because he saw a gap in the market for an efficient and seamless payment system. One that isn't dependent on cash or bank cards and requires little to no contact. During the COVID-19 pandemic, he realized there was a need for a payment technology system that wouldn't require cash, bank cards, or mobile devices. Stores selling essential products were opened, and goods were available but access to cash was limited and sometimes unavailable. Although there was the point of sales payment, it still wasn't enough as some cards got stolen, misplaced, or expired, and access to funds was further limited. Currently, the dynamics of payment are evolving and tilting toward biometric authentication and Snappay is spearheading the next revolution in the payment space in Africa. However, most of the facial recognition technology systems available today globally are biased towards people of color as the system cannot properly differentiate or identify black people. Snappay aims to solve these problems by providing innovative technology that addresses these specific pain points and improves the payment system in Africa. One thing Snappay is offering better than other modes of payment is optimum convenience for our users. Imagine walking into a store without your wallet or mobile devices and you can make payments with just your face.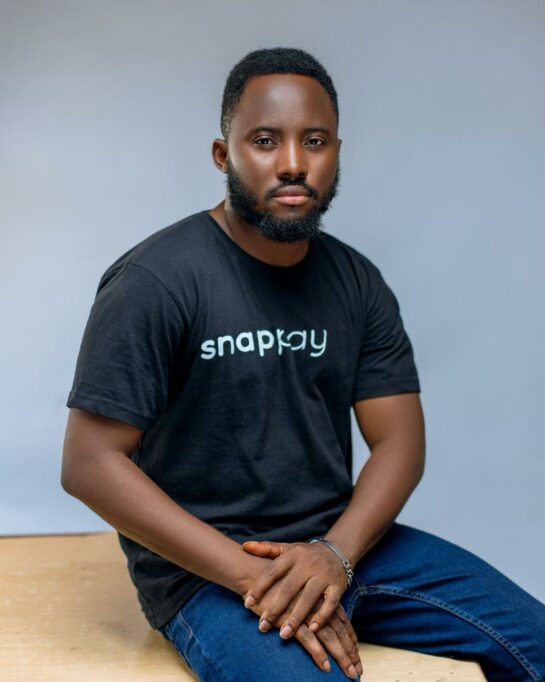 From Geography to tech
Studying geography at the University Of Lagos didn't limit Abraham from pursuing a career in tech, he has been working in the tech industry for the past 4 years. In this space of time, he has held key leadership positions and spearheaded different projects such as Airpass and Pacetric that helped him develop the skills and expertise needed to successfully lead this startup.
Coursemates and friends turned cofounders
While in UNILAG, Evans and Abraham were coursemates and they always shared business ideas. When the inspiration to start Snappay came, Evans was the first person he ran it through, and he shared in the vision as well. They have both been working tirelessly on it ever since.
Somewhere down the line, the duo met Kabiru, an experienced full-stack developer. He was immediately captivated by the idea and became part of the founding team, He assumed the role of CTO and has stayed dedicated to this project working tirelessly in making it a reality.
SNAPPAY raises angel round led by AFRINANCE
Snappay's angel round was led by Afrinance, a venture capitalist firm that finances and invests in startups across Africa. Not only does Afrinance see Snappay as an innovative solution in the African market, but the solution has also been recognized by Nigeria's CBN and is set to launch in the first half of 2023.
Is Snappay looking to expand beyond the African Market?
For now, Snappay is specifically for the African market although subsequently, we intend to spread our tentacles beyond the shores of Africa. This is because globally, facial recognition authentication solution is expected to be widely adopted especially because it offers a more secure form of authentication, unlike the generally accepted form of SMS authentication. Hence, Snappay would look towards expanding into other markets.