In a world where innovation revolves around smartphone usage, device addiction is on the rise.
The irrational fear of being without our smartphones, scientifically known as 'Nomophobia', is a global issue that affects over 75% of smartphone users, according to research.
People are consistently struggling to focus on their responsibilities and manage their mental health because of the addictive apps on their phones, and are also increasingly aware of the need to fight this addiction, and are taking steps to live a more productive, mentally-balanced life.
That is where Applatch comes in.
By providing a solution much needed by digital users, Applatch impacted over 20,000 users from Africa and other parts of the world in just 3 months after its launch.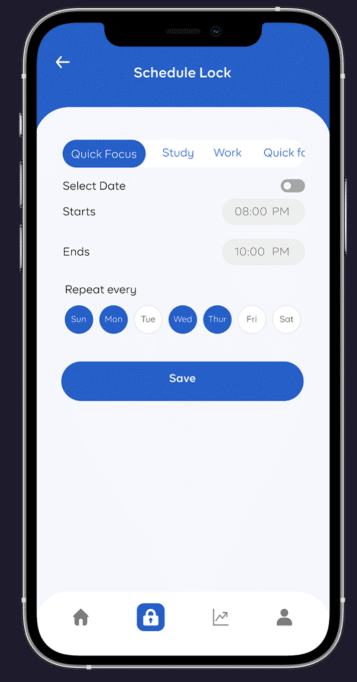 Their brilliant digital approach to promoting productivity and well-being has put this startup founded by Africans on the map as the first of its kind.
Unlatch from Smartphone Addiction with Applatch
Applatch, founded by Opaleye Olabamiji Samson, Bolakale Mallick, and Adekola Akano, is a mobile app that enables you to lock the apps that are the most addictive on your phone for a desired period of time.
What makes Applatch so different from the rest of the typical wellness and productivity apps, you might wonder?
Primarily, the stand-out feature for Applatch's MVP is the accountability partner.
The accountability partner feature was included to make it harder to get to your addictive apps before the elapsed time. Only your chosen accountability partner can grant you permission to pause or end the ongoing locked session.
Applatch's Social Cause
Applatch also added another great reason to power through your desire to curb your smartphone addiction, besides smashing your goal to attain optimal productivity and well-being.
For every complete locked session, users earn points which will be converted to helping African out-of-school children back to school.
Applatch funds this cause through grants and executes it with the help of Lend a Hand for Africa (LAHAfrica), an experienced NGO, that helps to scout for beneficiaries and ensure the confirmed beneficiaries get admitted into a great school and equipped with quality education.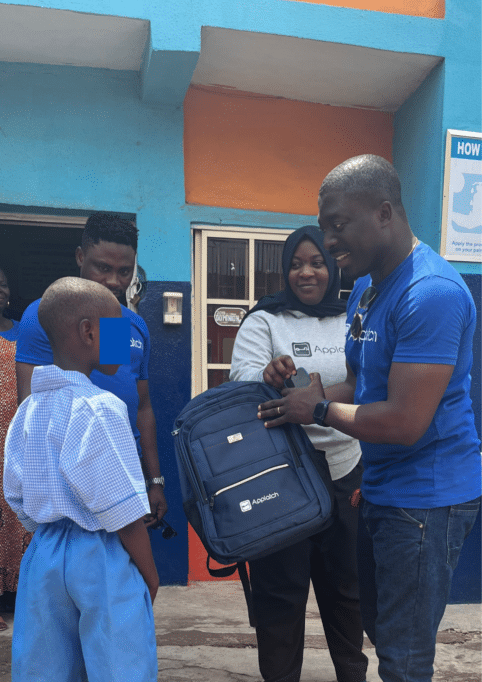 The vision of the CEO Samson Opaleye is to ensure a minimum of 500 African children who are in need of school funding will be sponsored from their primary to tertiary level.
A Product of Knowledge and Intention.
The CEO and COO of Applatch (Samson and Mallick), whose inspiration was based on past struggles with social media addiction, had founded a startup with a full understanding of the implication of smartphone addiction, infusing that personal insight into extensive research to create the key features of the app.
Applatch's MVP currently has 3 lock features; 'Lock now', 'Lock by daily limit', and 'Schedule Lock'. It also has a feature that allows users to track their overall phone usage analysis.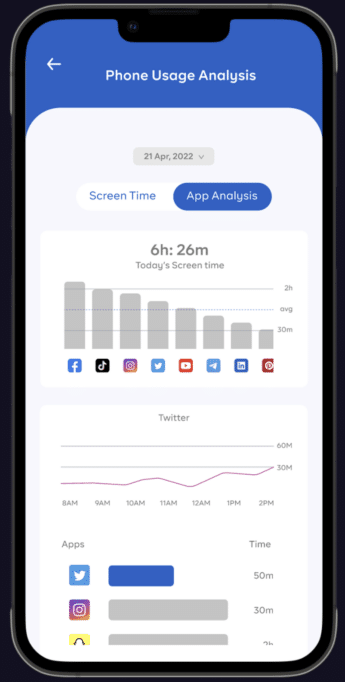 Explore Applatch
Applatch is currently available here currently only on Google Play Store and Palm Store, but the iOS version currently being worked on to be released in the coming months, along with the upgraded android version which would include much more unique features in the upgraded version.
Applatch has a network of users all over the world using the app to improve their focus and productivity, and from the numbers of shares to friends and referrals recorded, it is clear that it has made an impact in the life of the majority.
Be a part of Applatch's journey today by checking via their social media @getapplatch or visiting the Applatch Website