The rise of artificial intelligence (AI) is bringing drastic changes in the technological fields around the world, where if implemented, automates systems for more efficiency and performance. From the comfort of your mobile phone and in multiple fields, AI is continuously providing high-performance and accurate system work with efficiency, whilst playing an important role in helping humans work better without the help of humans. Since its inception, there is no doubt that the algorithm and success of AI is data-driven, and currently, many big tech companies and players like Meta, Google, and Amazon make billions and trillions of dollars by monetizing users' AI data.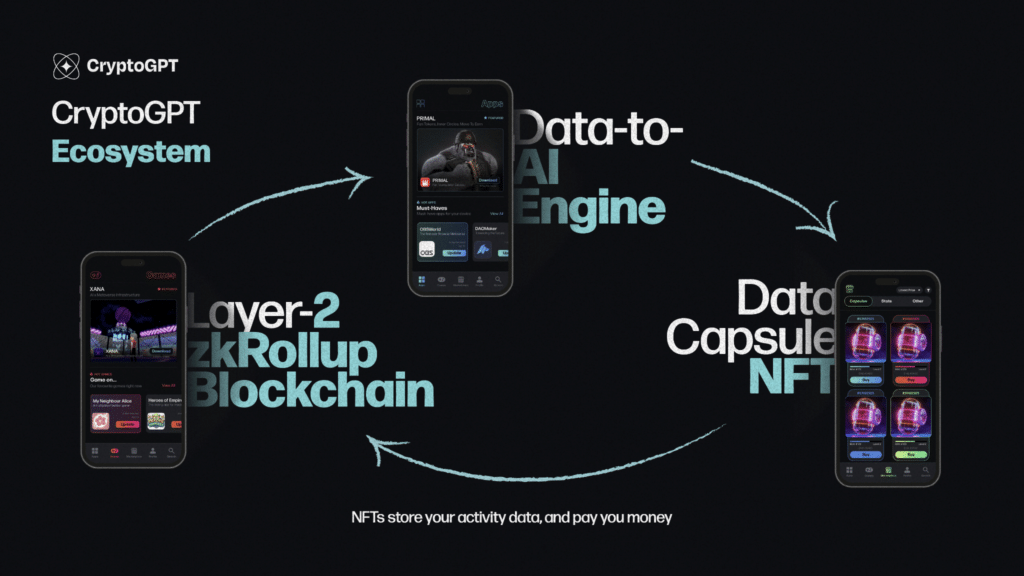 What is CryptoGPT?
CryptoGPT token ($GPT) on Bitfinex has revolutionised the world of AI by decentralising the data industry and giving billions of users across the world, including Africa, full control of their own AI data and freedom to monetize such data as they live their daily lives, creating a sustainable income stream. CryptoGPT is the dedicated layer-2 blockchain built to create trillion-dollar data and power the AI revolution. The blockchain hosts apps with 2+ million active users, placing it as one of the biggest blockchains at launch. This innovation uniquely merges blockchain technology with AI and offers an ecosystem that treats data like an asset class.
The CryptoGPT, a cryptocurrency token built on an Ethereum platform is the first-of-its-kind multi-value gas token and has the necessary demand as fuel for network transactions. It is topped up with value funnels from validator staking, cash flow from core products, and power of fee treasury which can be deployed for liquidity events like buybacks, burns, and/or expanded yield.
By creating an ecosystem that incentivizes users to earn crypto tokens and avoid constant inflation, CryptoGPT lets users capitalize on their data through its versatile $GPT token. No matter how much CryptoGPT ultimately decentralizes data, the $GPT token is a good investment because users can amass significant quantities of it by using the ecosystem's apps and making referrals. This makes CryptoGPT the first sustainable 'to earn' ecosystem that pays users for contributing data that is then sold in the global data marketplace.
CryptoGPT, unlike most participants in the AI boom, entered the marketplace with a compelling value proposition setting itself apart. Now let's take a moment to explore the unique features of CryptoGPT that distinguishes it from others.
Scalable on Layer-2 Protocol
Blockchains have historically struggled to achieve scalability and maintain a high degree of trust for use cases that require high speed and low cost. Unlike other blockchains that power AI, the newly emerged CryptoGPT is a uniquely and specifically dedicated blockchain for AI developments that uses ZK Rollup technology enabling private, secure, and scalable transactions.
It is also Ethereum Virtual Machine (EVM) compliance making it scalable on a layer 2 protocol by moving computation and state off-chain while storing data in bundled-up batches on-chain. The unique EVM compliance makes the protocol open to massive code-base libraries, enabling easy and rapid onramp of developers and users. Integrated with AI engines, data is collected, processed, encrypted, and packaged for commercial applications.
Truly Distributed (Decentralised)
The architecture of the CryptoGPT token on Bitfinex is carefully and specially designed to be a network highly protected and uncontrollable by centralised influence.
The mining model and security align with activity and the network's security increases in parallel to adoption.CryptoGPT's truly distributed nature makes it an easily trustworthy protocol.
Totally Limitless
Immensely scalable, ultra-low-cost transactions combine with empowering infrastructure – data capsules, AI tooling, pluggable earn launcher – to create a blockchain that can expand the abilities of the global economy with the economics of AI.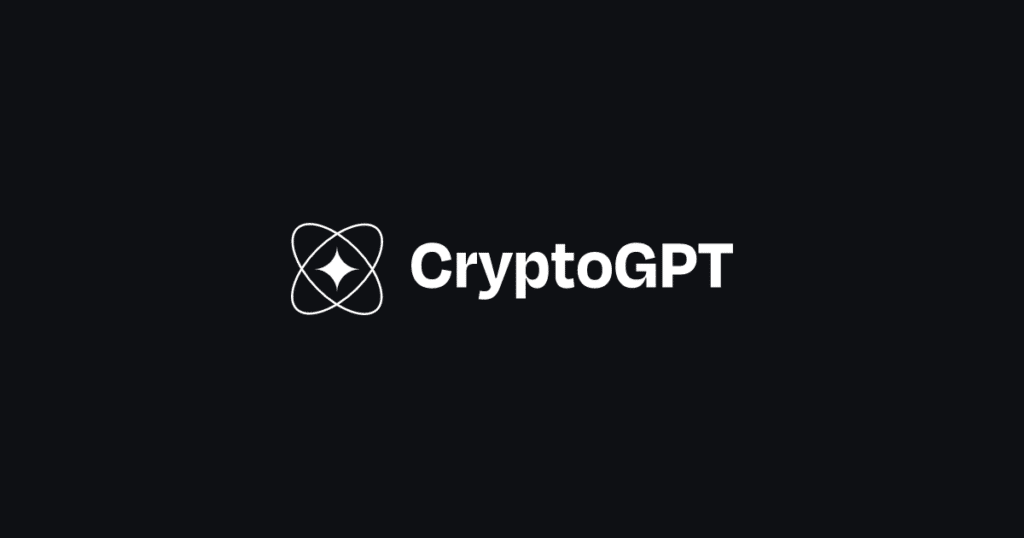 Use cases of CryptoGPT token ($GPT)
Currently, AI is used for different purposes and in different fields like virtual assistants or chats, healthcare agriculture, security and surveillance, logistics, shopping and fashion Agriculture, and Farming. The CryptoGPT has an ecosystem of millions of daily app users with over 20+ apps in these fields as well as lifestyle, music, dating, travel, and gaming.
Why you should invest in a CryptoGPT Token ($GPT) on Bitfinex
The CryptoGPT token ($GPT) is a brand new cryptocurrency and Bitfinex is one of the first few exchanges to list $GPT. CryptoGPT token now available on Bitfinex is designed to unlock a new source of data income for users and is available on various consumer apps with over 2 million users and developers on-boarded in lifestyle, music, gaming, fitness, dating, travel, education applications and much more.
Bitfinex is an OG exchange trusted by both whales and sophisticated investors for its security, liquidity, and functionalities. It is one of the few exchanges around the world with new token listings, and initiatives in promoting financial freedom to nurture the crypto community as a whole.
Why ever go for an exchange that hasn't gone through the test of time and significant market turbulence? As one of the oldest exchanges, Bitfinex is known for its robust service and security during all market environments, bull and bear markets, for more than 10 YEARS! Many exchanges are known to crash or go offline when volumes increase or price moves fast. Bitfinex is known for its robust service in all market environments
How to sign up and trade the CryptoGPT token ($GPT) on Bitfinex
To sign up now, follow these easy steps:
Visit the Bitfinex website or download the Bitfinex mobile app and click on the sign-up button
Use this 9r9ifKfHx code to get 6% discount on trading fees for life
Create an account by entering the required details : username, email, password, country of residence and referral (optional).
Create and confirm a log-in pin code or enable touch ID or face ID, if your phone enables.
You will be directed to the setup security page. Here, download the Google Authenticator app. If already downloaded,select "I've installed the app" tab.
Open the GA app to directly add your new token. Alternatively, you can also select to use the QR or Setup key. Enter your code to enable 2FA setup.
Check your inbox to confirm your email address via an email sent by Bitfinex.
After email confirmation, accept the Bitfinex Terms of Service to complete the account set up and proceed to the trading page.
Once that is done you can now trade the CryptoGPT token ($GPT) on Bitfinex
Useful Links:
Get NOM on Bitfinex, join the Onomy Community and contribute to the DAO. Trading is now open for the CryptoGPT Token ($GPT), the blockchain for monetizing your unique data with AI.