The Dogetti (DETI) presale stage one is slowly coming to an end, so those considering investment should get in before the price increases. Metacade (MCADE) and FightOut (FGHT) are also two underdogs in the presale game, looking to make their mark on the
world of crypto.
Metacade: A New Immersive Gaming Experience
Metacade is a brand new virtual arcade platform as well as a crypto newcomer that is aiming to change the world of internet gaming. Lovers of gaming and blockchain technology can come together in this space to celebrate their mutual love for both. Gamers can see what games are trending and compete with each other in competitions to win gaming goodies and $MCADE tokens.
The $MCADE token is what the entire Metacade ecosystem is built upon and it operates on the Ethereum blockchain. Those who don't necessarily wish to game all the time on the platform can also choose to stake their tokens, this makes for a passive income. To avoid inflation, the currency is redistributed into a stablecoin like Tether or TrueUSD.
The 'Metagrant' scheme is a great way to give game developers, no matter their level or experience, a chance to pitch ideas to the Metacade team. They have a chance to have their game featured on the platform if they pitch to the community and the majority are interested. The Metacade community can vote on which games are granted some of the treasury for further development.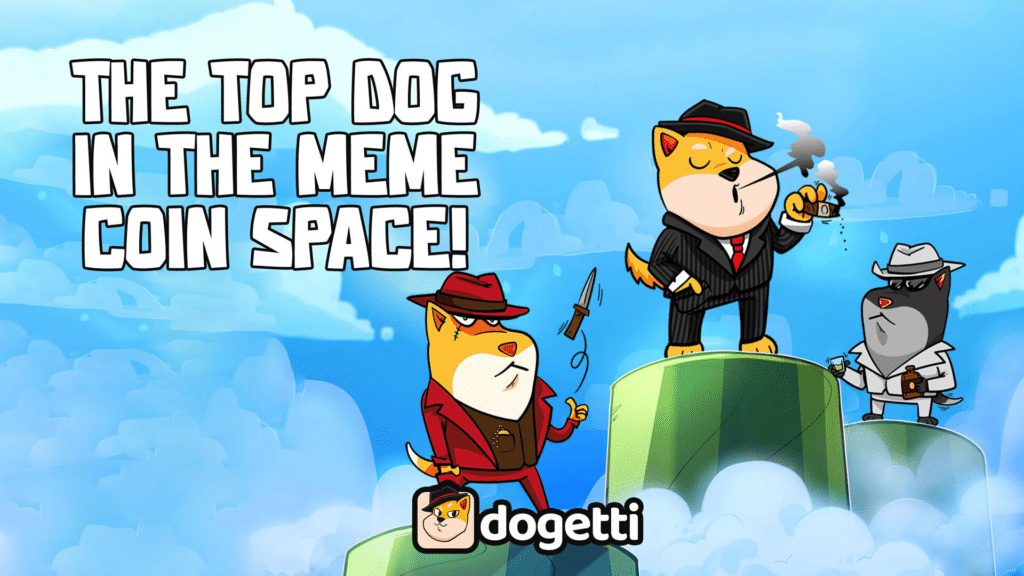 FightOut: Bringing Fitness Into Finance
Imagine getting paid to exercise and complete workouts. Well, FightOut, is a move-to-earn app specifically designed to reward players for completing challenges and exercises. Users can receive personalised workout plans to suit their fitness abilities and goals. When joining the app, users are given unique avatars, and when they work out the progress is reflected upon that avatar. Users' ability to compete in competitions is based on the avatar's progress.
Most platforms require upfront payments in large amounts; however, FightOut aims to combat this with its train-to-earn strategy. REPS are an in-app currency that can be used for achievement rewards and purchasing add-ons for the avatar. $FGHT can be purchased on the website and is used to fund the FightOut ecosystem.
Dogetti Is Doing Numbers
The $DETI token is currently at the lowest it will ever be, as it is still in the first stage of the presale process. However, it won't be like this forever. In fact, very soon, the Dogetti family will be moving on to the next stage of the process. $DETI is selling fast, and a lot of people are interested in investing. The Dogetti Family have already sold over six million tokens and is getting close to their half-a-million-dollar target for the first stage of the presale.
The Dogetti Family are aiming to dominate the market as the Top Doges of the crypto world. They have put many strategies into play to allow extended family members to generate wealth. Staking privileges allow token holders to generate a passive income whilst $DETI is sitting in their accounts. Another way would be the doggy Dogetti NFTs, which can be bought, sold and traded across the platform. There are talks of developing a way for the NFTs to breed with each other. Therefore generating more NFT to buy and sell.
The Dogetti Family are all about giving back to the community, which is why they have set up a charity wallet that delegates two per cent of all tokens to any charity that the extended family members can choose.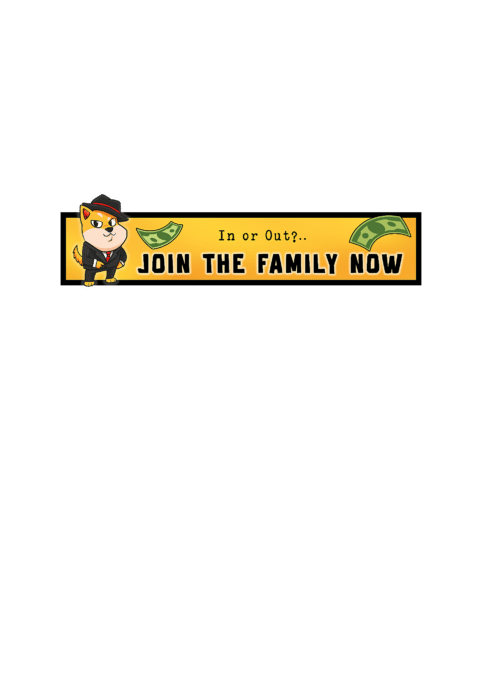 Check out Dogetti on the links below:
Presale: https://dogetti.io/how-to-buy
Website: https://dogetti.io/
Telegram: https://t.me/Dogetti