If you ask any freelancer in Nigeria what their biggest challenge is, the first thing that comes to mind is how hard it is to receive international payments.
Native Teams, a work payments platform for freelancers and remote workers, has expanded its operations into Nigeria to solve that problem and offer cross-border payment services for Nigerians.
With presence in over 40+ countries, its expansion into Nigeria is a strategic move to localize its services into more African markets in her global rollout plans for 2023.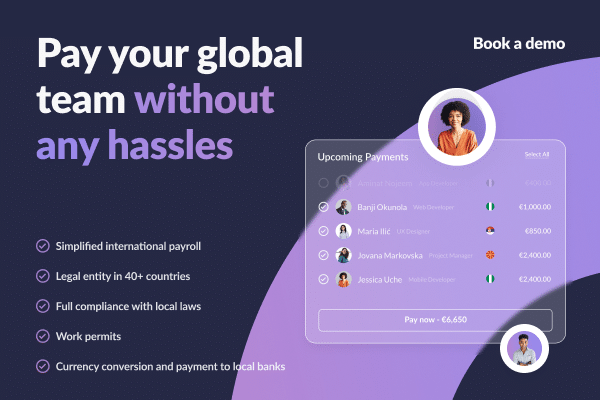 Money sent from European countries to Africa is a significant contributor to the GDP of African countries. This amount accounts for 6.1% of our total GDP in Nigeria alone. The World Bank also records Nigeria as Sub-Saharan Africa's largest inbound remittance market contributing majorly to the 5.2% increase in remittances across the region alongside Kenya in 2022 alone.
Despite this, Nigerians face multiple barriers while sending and receiving foreign currency. This process is often tedious, and long, and people end up losing money due to different issues.
Specifically built for freelancers and remote workers, Native Teams makes it easy for Nigerians to invoice their foreign employers, get paid in multiple currencies (GBP/EURO/USD), and send to their local bank account, all in one app.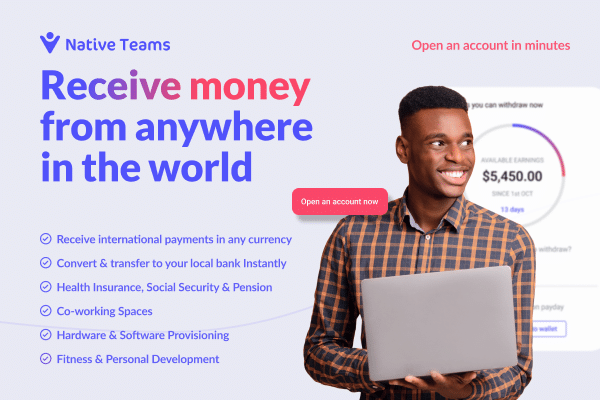 Native Teams also offers independent freelancers the full benefits of managing their work payments while staying compliant with local laws. This covers proper employment, tax compliance, health benefits, and payroll services.
There are Nigerian talents working remotely with different countries globally because Nigerians are known for skills, dexterity, and tenacity. Beyond remittance, Native Teams prides itself on building a product that ensures that freelancers and remote workers do not have to worry about anything outside of doing their jobs.
Native Teams will be joining African operators like Geegpay, Afriex, Grey Finance, and PayDay to help more Nigerians get easy access to cross-border payment solutions.
"Invoice, payroll, EOR, holidays & team management are just some of the features Native Teams offers to freelancers, remote workers, and employers. This makes them more productive, serving as a differentiator among African operators.", says Jessica Uche, Native Teams' Nigerian Business Development Manager.
This is coming after a recent raise of €2m in a seed round where the CEO and founder of Native Teams, Jack Thorogood says, "We created Native Teams to provide a way for employees and freelancers to work for the best companies in the world, but without having to relocate to have 'proper' employment. We are delighted to have raised our Seed round from the best regional funds that represent where we are from, as well as a wider range of investors who will aid our global expansion."
Native Teams is every remote worker and freelancer's best friend. Start receiving money from your clients and employers with the free plan on Native Teams. Invoice your employers, receive payments and send to your local bank all for free with Native Teams.