Meme coins are gradually getting back the huge attention they once had. The meme space was in the spotlight for a long time during the 2021 bull run that saw crypto investors get richer due to Shiba Inu (SHIB) and Dogecoin (DOGE) price pump. However, the prominence and seeming profitability declined since the end of that period.
Floki Inu (FLOKI) was launched by a part of Shiba Inu's community members and the meme coin has garnered much acceptance over time. It is billed to be among the crypto projects to restore the meme's glory. Dogetti (DETI) looks to better the meme coin's run, as it gradually draws potential investors' attention.
Dogetti Has Been Predicted As One Of The Best Cryptos This Year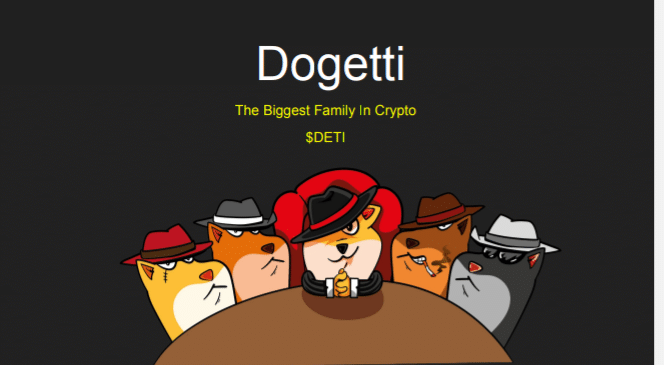 The Dogetti meme coin could be one of the best crypto assets to add to your portfolio this year. The new cryptocurrency will go on presale soon and could be a good store of value for potential holders. Dogetti is a community token, and it's expected to improve its community members' financial stability. The meme token will achieve this by providing numerous incentives and income-earning opportunities.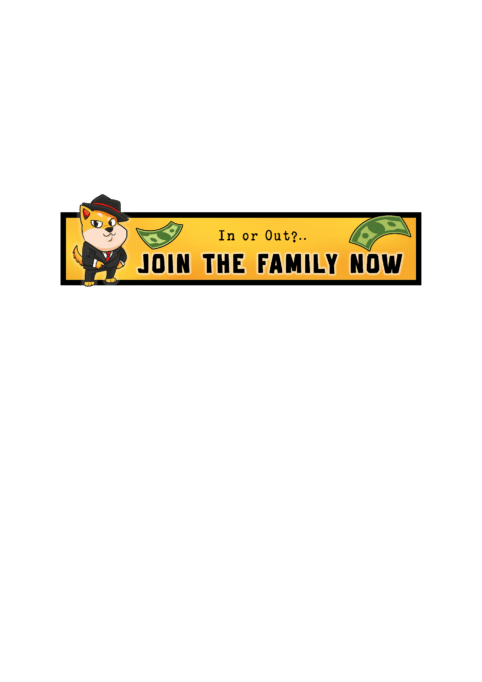 Dogetti aims to build one of the biggest crypto families while leveraging the family's support to become a top meme coin. The dog-theme token is billed to attain Dogecoin's prominence and adoption level within a few years, as analysts remain optimistic about its potential. Dogetti is a typical new-generation meme token with utilities and high adoption potential.
The Dogetti ecosystem will function on the Ethereum network. It will feature the cost-effective DogettiSwap, which supports the seamless exchange of cryptocurrencies. The ecosystem will be governed by a democratized body consisting of Dogetti token holders. This decentralized autonomous body will leverage the Dogetti token (DETI) for voting rights. They propose changes, deliberate, and vote on whether to implement them.
The Dogetti token (DETI) will serve as payment fees for transactions, and it will be used as a reward for members alongside its governance function. Dogetti (DETI) will be the project's most valuable asset, with only Dogetti NFT collections coming close. The DogettiNFTs will be available to users to mint, breed, and hold until it's valuable enough to trade. DogettiNFTs holders will enjoy certain incentives as the project progresses.
Dogetti token (DETI) will facilitate the minting and trading of these NFTs, and experts believe an increase in DogettiNFTs value could bring a corresponding increase in the token's value. Dogetti will set aside part of its treasury for charity, while other parts will facilitate token burning, liquidity provision, and rewards.
The 50% of Dogetti's 100 billion supply that would be on presale will sell in stages at varying prices. The first presale stage will be its lowest price ever, and serious investors are advised to join the Dogetti presale early to ensure maximum returns.
Floki Inu Is A Cute Dog Finding Its Paws In The Crypto World
Floki Inu (FLOKI) is a dog-theme meme coin trying to find its foot in crypto space. The meme coin combines NFTs and Metaverse utility with its meme nature while boasting NFTs applications. Users can breed and battle Floki Inu (FLOKI) NFTs in its virtual space, to earn passive income.
The Floki Inu token (FLOKI) is needed to carry-out activities in the Floki ecosystem, marketplace, or university. You can use it to mint or trade Floki Inu (FLOKI) NFTs, while it also facilitates rewards for users. The budding meme project is expected to keep rising to ensure Floki Inu token (FLOKI) remains a valuable crypto asset. The meme coin could impress holders with an upward rally in the coming months as it aims to be a successful meme coin too.
Dogetti (DETI)
Presale: https://dogetti.io/
Telegram: https://t.me/Dogetti
Twitter: https://twitter.com/_Dogetti