For cryptocurrency traders, the bull season is a profitable one. But it's not as easy as it seems. There may be a lot of money flying around, but how much of it you get depends on the coins you purchase. Fill your portfolio with the leading lights of the good news in the crypto market if you want to get the most out of the coin market. How can you tell which cryptocurrency coins will do well during the bull season? That is the main topic of this article.
Three tokens that could perform well during the bull season have been selected. The distinctive qualities of these tokens will be discussed in this piece. Let's discuss Avalanche, Solana, and a brand-new meme coin, Big Eyes Coin (BIG).
The Sustainable and Innovative Features of Solana (SOL) and its Role in the Gaming Industry
Solana (SOL) is a decentralized blockchain network with open-source code. Scalable and quick transactions are made possible by its smart contact capabilities. The combination of proof-of-history and proof-of-stake in the consensus mechanism makes the cryptocurrency energy-efficient. Solana (SOL) continues to place a high priority on sustainability and plans to produce unique NFTs in the Web 3.0 era.
You're lucky if you want to play video games! Bladerite is a free-to-play battle royale game that uses Solana as its power source and was launched by Solana. Along with this, the transactions cost less. We now possess one of the best and most sustainable new cryptos! You have the opportunity to engage with these characteristics through investing and might get anything from it.
Avalanche (AVAX): A Competitor to Ethereum with Superior Speed and Governance
The second-largest cryptocurrency in the world is Ethereum and Avalanche directly competes with it. This implies that Avalanche (AVAX) can also produce smart contracts. These smart contracts are available for usage by developers in their projects. Avalanche, on the other hand, is made with speed and scalability in mind. As a result, transactions on Avalanche happen much quicker.
The amazing blockchain used by Avalanche (AVAX) can handle thousands of transactions per second. Since the blockchain is an open-source project, anyone with the necessary skills can alter it. The project's governance structure is effective. The speed at which coins are printed is decided by this model. The total supply of AVAX is 720 million. Users of Avalanche can also vote on the network's gas rates. There are several benefits for anyone who wants to participate in the project.
Big Eyes Coin (BIG): A Promising Meme Currency with a Charitable Purpose
The Big Eyes Coin (BIG) is currently among the market's most promising meme currencies. With $30 million raised thus far and counting, the presale target of $50 million has been met halfway! One of the most renowned and notable presale tokens throughout the previous three years is Big Eyes Coin. Due to the coin's amazing potential, investors are grabbing as many Big Eyes Coin tokens as they can. The main goal of Big Eyes Coin (BIG) as a cryptocurrency is to move as much money as possible into the DeFi ecosystem.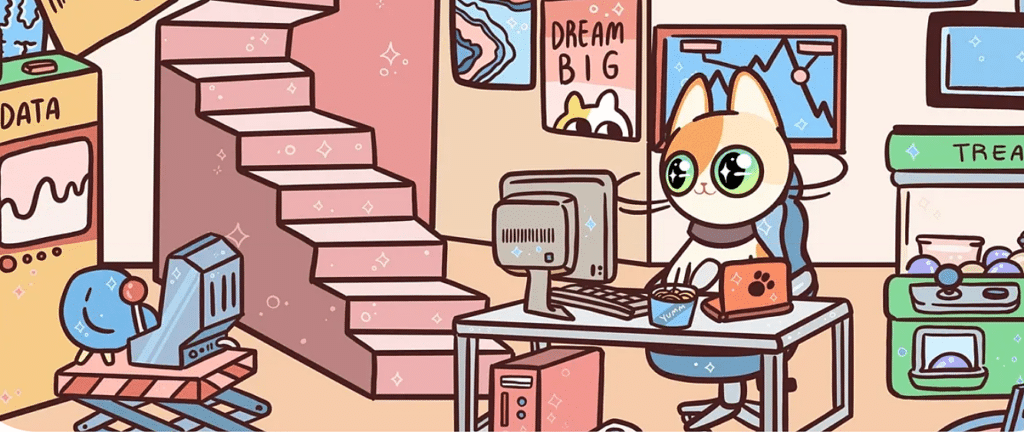 Big Eyes Coin also aims to assist environmental issues as a kind of money! Big Eyes Coin regularly provides cash and support to two organizations dedicated to protecting marine life: The Orca Network and The Sea Shepherd. 5% of all tokens are kept in a transparent charity wallet and allocated to organizations like these. Why is Big Eyes Coin becoming so well-known? Big Eyes Coin is currently ranked as the most promising new meme coin, and it may end up being the underdog that takes home the best cryptocurrency award this year. Finding the upcoming leading cryptocurrency can be difficult and we hope that our examination of these different cryptocurrencies has been helpful in your search for the next great coin.
Big Eyes Coin (BIG)
Presale: https://buy.bigeyes.space/
Website: https://bigeyes.space/
Telegram: https://t.me/BIGEYESOFFICIAL