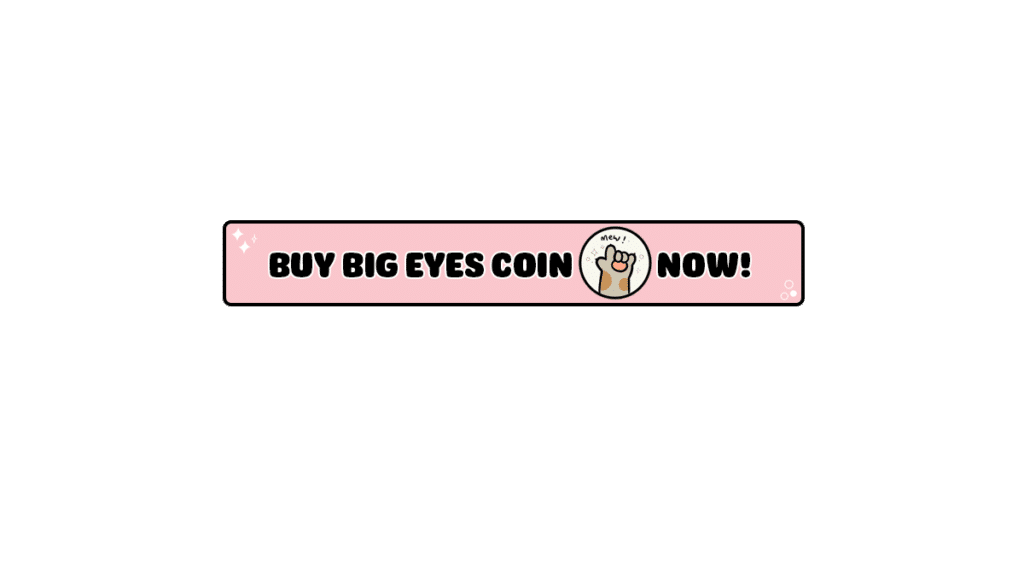 You may have read or heard of a number of cryptocurrency investment success stories. Many crypto investors invested in coins with a lot of potential and made millions of trading cryptocurrencies. Although the success tales of these investors are motivating, it is rare to hear about the setbacks they experienced. Cryptocurrency assets are erratic, and popular coins frequently exit the top 100 list without showing any signs of reversing course.
You need to understand which assets to acquire in order to trade or invest in cryptocurrencies long-term. The presale rounds for Big Eyes Coin (BIG) were exceptional. Additionally, well-known cryptocurrencies supporting top-tier projects that can be included in your portfolio for portfolio balance are Helium (HNT) and Decentraland (MANA).
Helium (HNT): Pairing Blockchain Technologies With Internet Hotspots
One of the most anticipated cryptocurrencies is Helium (HNT). Helium hotspots acting as internet routers make up the Helium (HNT) network. The hotspots also connect all users to a bigger, better Internet network. Helium's fundamental building blocks, hotspots, are necessary for IoT device communication. The network's density and range increase together with the number of nearby hotspots. These nodes guard the Helium (HNT) blockchain and act as communication hubs for the Internet of Things. HNT is mined when users connect and turn on their hotspots.
There are various distinguishing properties of Helium. It stands out from all other cryptocurrencies on the market thanks to its outlook for the future. Many investors wish to incorporate Helium into their portfolios because they recognize its potential.
Decentraland (MANA): Explore The Virtual World With $MANA
Decentraland (MANA) is a decentralized virtual environment that was created on the Ethereum blockchain. Within Decentraland's (MANA) virtual world, users can produce, consume, and make money off of content and applications. Decentraland's native token, MANA, has steadily increased in value over the past few months as a result of recent changes in the Decentraland (MANA) market.
Investors are interested in Decentraland (MANA), which they think has the ability to upend the gaming and virtual reality sectors due to its novel integration of blockchain technology and virtual reality. Concerns have also been raised concerning Decentraland's (MANA) capacity for growth and ability to compete with other virtual reality platforms.
Big Eyes Coin (BIG): Big Loot Incoming!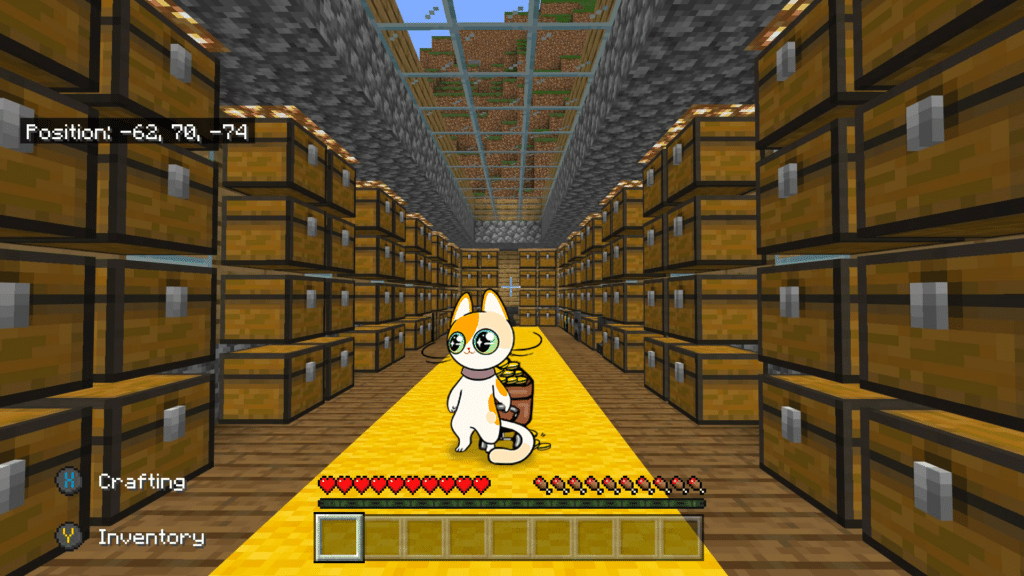 During the presale period, the Big Eyes Coin platform offered early access to its native coin. Because they think the BIG Token is the upcoming big thing, many people purchased it. Big Eyes Coin (BIG) is a community token that aims to create a group of knowledgeable users. People will work together to expand the Big Eyes platform, develop profitable NFTs, and exchange priceless assets. More cryptocurrency enthusiasts desire to purchase Big Eyes Coins because early investors are often satisfied.
Due to their failure to evaluate projects before purchasing tokens, many newbies end up losing money. The decentralized Finance (DeFi) ecosystem is developing and is supported by cryptocurrencies that have the potential to one day yield incredible rewards. This project will offer thorough training and guides to educate beginning investors. It will serve as your personal assistant and direct you to the most promising investment prospects.
If Big Eyes' NFT collections make it into the top 10 NFT rankings, the entire Big Eyes community will gain. Profit from NFTs will either be burned or not burned, depending on the vote. Along with the many other benefits the Big Eyes token will offer, the community can share NFT profits.
They are also running their final promotion code: LAUNCHBIGEYES200, which ends TODAY! Use it to gain 200% extra on your $BIG purchase. But fear not – Big Eyes Coin will launch their Loot Boxes at midnight on the 20th! Users can buy loot boxes and instantly win their money back, but potentially win up to $100k of Big Eyes tokens! More will be released via the links below.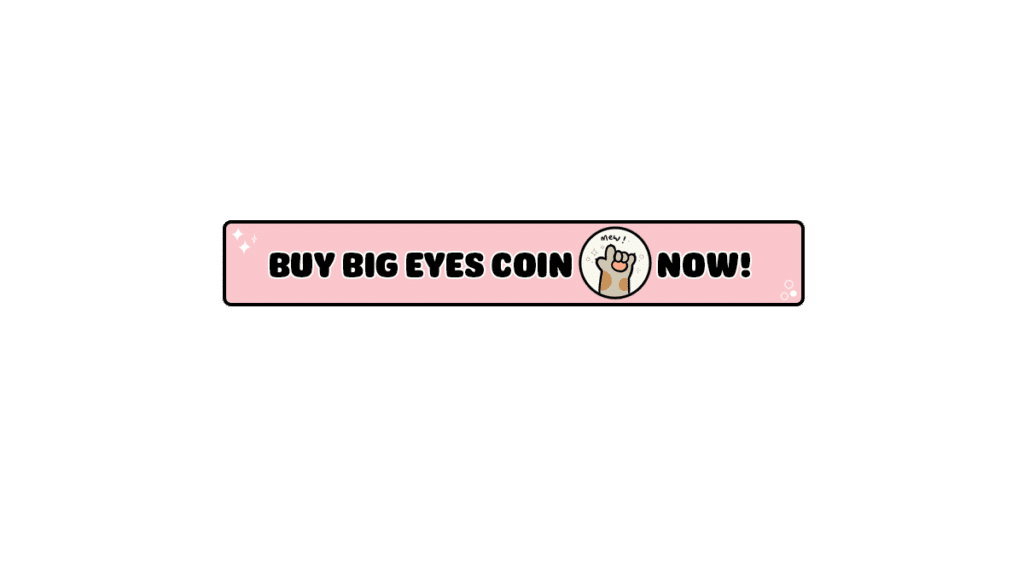 For more interesting details on Big Eyes Coin:
Presale: https://buy.bigeyes.space/
Website: https://bigeyes.space/
Telegram: https://t.me/BIGEYESOFFICIAL