Despite the early critics and doubters, the cryptocurrency market has succeeded in expanding to become one of the major financial marketplaces worldwide. When the first cryptocurrency gained popularity and began its journey, many people believed it to be a passing trend. But as news of cryptocurrencies went from one country to another, their notoriety only grew.
The cryptocurrency industry is considered one of the crucial financial cornerstones of the current era. The cryptocurrency market may be the most interesting trading alternative available internationally due to its volatility and unpredictable nature. Due to its volatility, the cryptocurrency market requires the highest level of concentration. Three tokens to be on the lookout for are Algorand (ALGO), Axie Infinity (AXS), and the new Big Eyes Coin (BIG).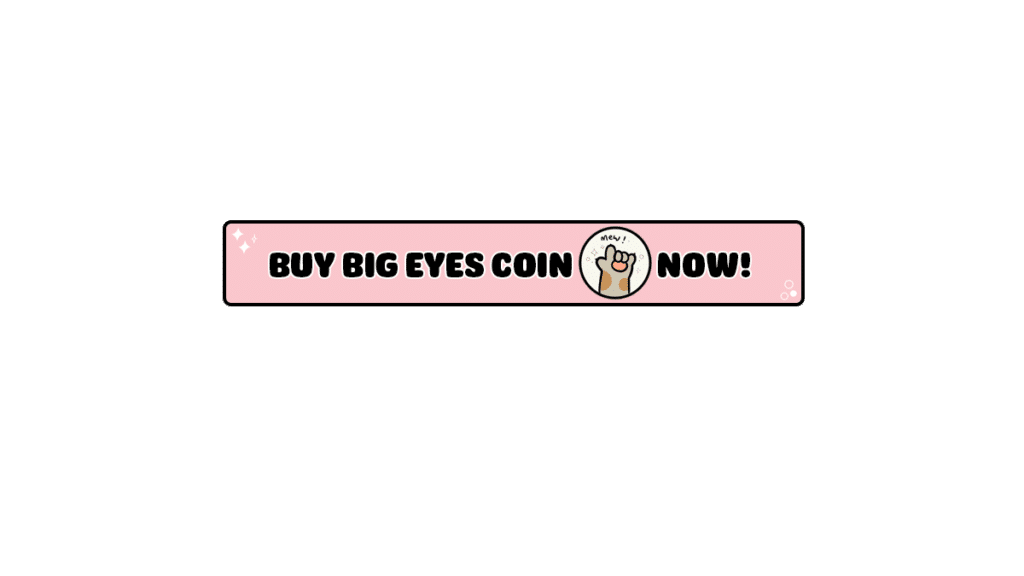 Algorand (ALGO): A Network That Grows Apps
Algorand (ALGO) is a blockchain-based network that is independent, decentralized, and supports a number of cryptocurrency applications. Applications supported by Algorand (ALGO) have a reputation for being reliable, scalable, and efficient, which are essential qualities for applications that work in the real world. It is a platform that offers workable answers to numerous industry problems, particularly those involving speed and efficiency. The energy-efficient Algorand (ALGO) is also famous for its decreased transaction costs and lack of a mining requirement.
Its native cryptocurrency, ALGO, is crucial to the ecosystem and is in charge of facilitating a number of crypto functions like network administration, transaction fees, and user interaction. Several cryptocurrency exchanges in the market, including Binance and Coinbase, provide ALGO.
Axie Infinity (AXS): Gaming Meets Crypto
Axie Infinity (AXS) is a play-to-earn platform that gives users access to an infinitely playable game universe. They are free to trade, sell, purchase, and accumulate as much as they like in the community-owned space. Users can take part in a variety of gaming activities to rise to the top rankings or receive resources. Additionally, you can compete with other users and complete different missions, giving platform users the chance to have the best gaming experience while simultaneously learning about cryptocurrency.
On a play-to-earn platform, users can have fun and accomplish challenging goals, but they also exhibit features of a social network because of the vibrant community built into the program.
Big Eyes Coin (BIG): Meme Coin Changing What Meme Coins Can Be
Big Eyes Coin (BIG) is a popular cryptocurrency that made its debut on the Ethereum network. The project uses the built-in DeFi functionalities offered by Ethereum to provide customers with useful services and create value for its users. With its unique offers, Big Eyes Coin hopes to draw more people into DeFi and members of the NFT community. Due to the fact that the meme coin also passed the smart contract audit, experts and cryptocurrency fans anticipate that its value will soar following its debut. Big Eyes Coin aims to deviate from the usual canine-themed story. It is a cat-themed meme currency.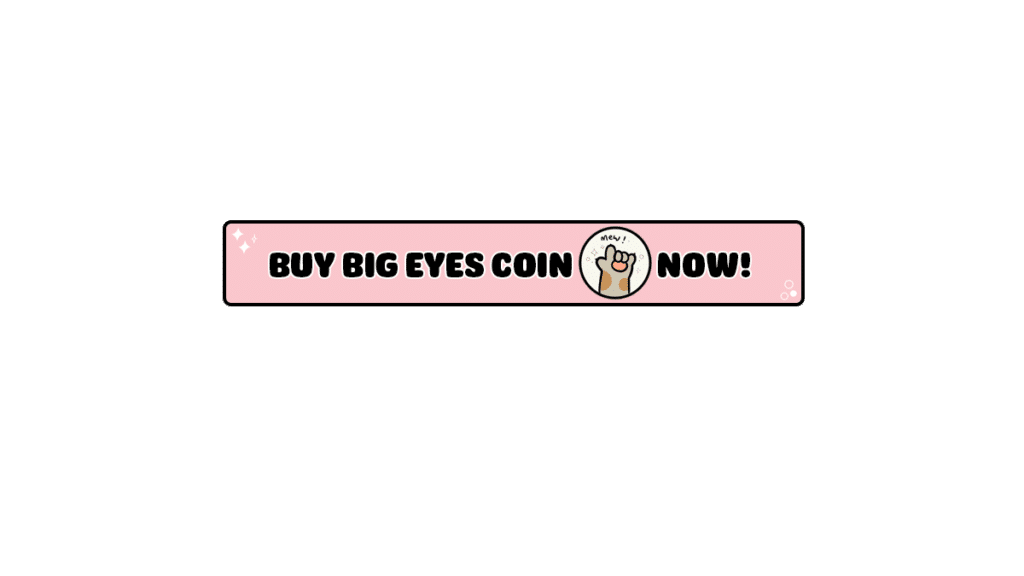 By using this novel cat concept to represent meme coins, Big Eyes Coin (BIG) broke the mold as soon as it entered the market. Prior to this, only dogs had been connected to meme coins. Big Eyes Coin (BIG) became more popular as a result of this variation, which greatly aided the company's marketing plan. Millions of additional individuals quickly joined the celebration, putting the numbers through the roof.
Another way that it differs from conventional meme currencies is in its functionality. Several coins have been seen to drop off a cliff after a brief euphoric phase. However, in this case, the experts doubt that BIG will cause this to happen. However, it successfully plays a different guard. The application-oriented side of the community enables the community to maintain strong linkages to society. The more time the community spends being active, the better off the platform will be in the long run.
Presale: https://buy.bigeyes.space/
Website: https://bigeyes.space/
Telegram: https://t.me/BIGEYESOFFICIAL