$BNB is the native coin of the Binance Smart Chain and also used in Binance's CEX. PancakeSwap is one of the best known decentralized exchanges on the chain, with $CAKE as the governance token. $ORBN is the token of the investment platform Orbeon Protocol, and its price is set to increase by over 6000%, according to market analysts.
Why are analysts so bullish about Orbeon Protocol?
Orbeon Protocol aims to disrupt the venture capital industry and provide everyday investors access to promising startups. It offers solutions for businesses seeking to raise capital quickly and for investors looking for investment opportunities in cryptocurrency and web3 projects.
The $ORBN token offers staking, governance, discounts, priority access to funding rounds, and exclusive events to holders. Orbeon Protocol also plans to explore and integrate with the metaverse, enabling virtual networking events.
$ORBN is currently available for $0.0362 and will have a minimum launch price of $0.06 when it goes live on Uniswap, with experts predicting a potential rise to $0.24 as the wider public gets wind of the opportunity Orbeon Protocol represents.
BNB News and Price Predictions
With the recent epic collapse of FTX and its token $FTT, preceded by the fall of TerraFormLabs' (TFL) $LUNA and $UST, consumers are justifiably nervous about centralized crypto exchanges and so called decentralized protocols like TFL (which was in fact highly centralized).
Whilst many have moved their funds off CEXes and onto on-chain wallets like metamask, or cold storage wallets like Ledger or Trezor, Binance stands as a bastion in these troubled times. Whilst Binance recently came under attack from FUD, founder CZ has been quick to demonstrate the baselessness of those claims, and continues to operate with transparency and clarity.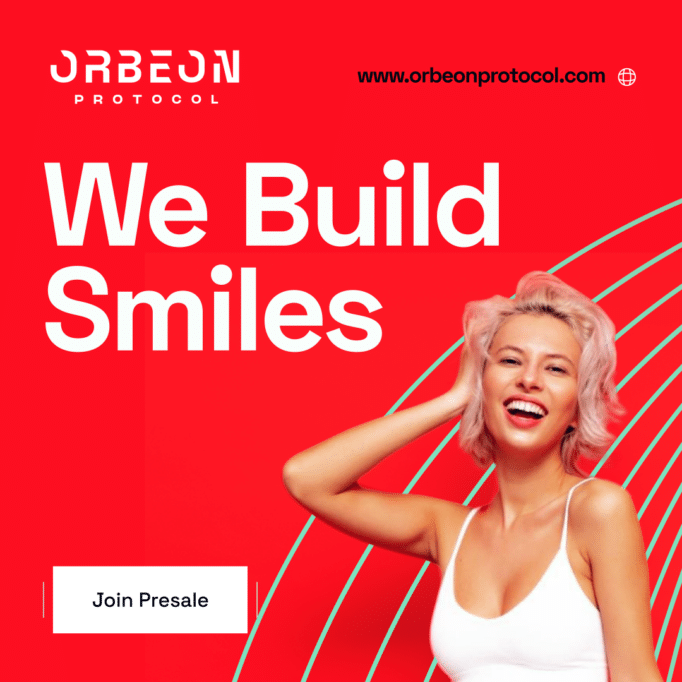 The BNB chain is going from strength to strength, with the amount of unique wallets now sitting at around 233 million, therefore surpassing the unique wallets on Ethereum. As $BNB is the token in which transaction fees are paid, this is surely bullish news for $BNB and its number one DEX PancakeSwap. On the other hand there are a mere 21 validators on the $BNB chain, in comparison to Ethereum's 400,000, leading critics to say that it is too centralized.
From a technical analysis standpoint, Traders Union suggests $BNB is a strong sell on both the daily and weekly timeframes.
AMB Crypto's AI bot is more bullish, suggesting that $BNB could hit a high of $971.95 in 2023, whilst also noting that the most bearish scenario would put $BNB's price at $196.22 in 2023.
Whilst Coin Codex notes an overall bearish sentiment for $BNB coin from technical analysis, they also suggest that based on tech growth there are 'buy' and 'strong buy' signals over the next few years.
PancakeSwap Integrates a Third Chain - Aptos
Whilst PancakeSwap ($CAKE) has long been the goto DEX of the BNB chain, it has now expanded onto the newly launched Aptos chain, and is also on the ETH network. This expansion may well be bullish news for the price of PancakeSwap, as users can now stake and receive rewards on Aptos, and this has been reflected by a slight increase in price as of time of writing.
AMB crypto predicts that a price of $9.15 is likely in 2023, whilst also noting that in the most bearish situation, PancakeSwap could drop to as low as $2.72.
Trading beasts, via Changelly, suggest that by December 2023 a minimum price of PancakeSwap at $5.81 is likely, with an average prediction of $6.01 and a maximum price of $6.78.
The most bullish long term forecast for PancakeSwap came from PricePrediction, rising from $5.63 in 2022 to $15.83 by 2025. As of December 23rd, PancakeSwap is worth $3.38.
Find Out More About The Orbeon Protocol Presale
Website: https://orbeonprotocol.com/
Presale: https://presale.orbeonprotocol.com/register
Telegram: https://t.me/OrbeonProtocol