The cryptocurrency market is in a state of flux at the moment, with many coins seeing significant price fluctuations. Orbeon Protocol (ORBN) has seen a 805% price increase up to phase 3 of the presale, while Binance (BNB) and Huobi Token (HT) have seen declining prices.
Orbeon Protocol (ORBN)
Orbeon Protocol (ORBN) has changed the game and provided an opportunity for everyone to invest in startups of the future. This is facilitated by startups minting fractionalized, equity-backed NFTs that represent ownership in a project, which then can be traded for as low as $1.
This has enabled the average investor to gain access to high-growth potential startups and benefit from their success. For startups, it provides a platform for accelerated growth and access to funding.
Each and every process on the platform is powered by smart contracts, from token issuance to automated payment dispersal. This removes the need for manual oversight and makes the process even more secure.
Not only do users get to enjoy the profits from equity-based NFTs, but they also stand to benefit greatly from holding the ORBN token. Stake your tokens to make a passive income, unlock the best investment opportunities, enjoy competitive trading fees, and more.
Orbeon Protocol (ORBN) has seen its presale phase 3 rocket up in price from $0.004 to $0.0362, showing that investors are extremely bullish on this project. The token price is expected to rise again when it hits the major exchanges, so now could be the perfect time to invest.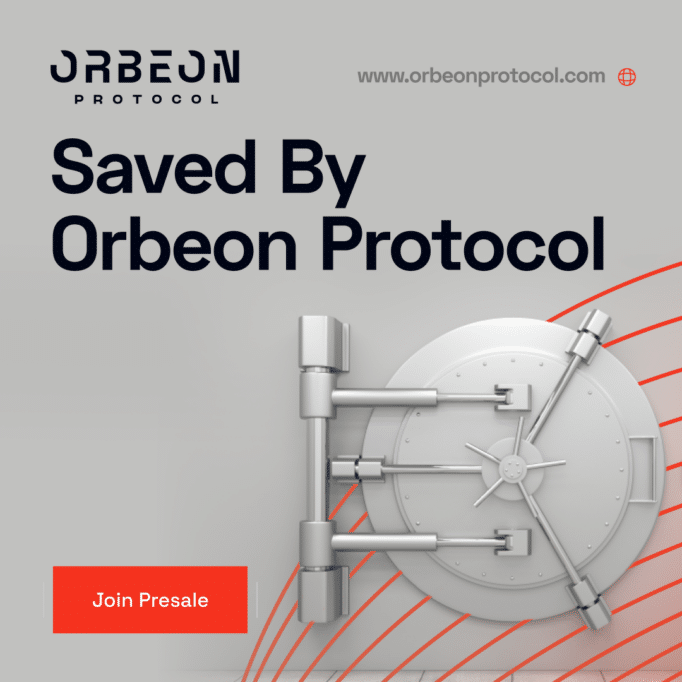 Binance (BNB)
Founded in 2017, the rise of Binance (BNB) has been meteoric. In fact, it only took two years for it to become one of the biggest cryptocurrency exchanges in the world. But Binance (BNB) didn't stop there.
Binance (BNB) is now an NFT marketplace, ICO launchpad, and even has its own blockchain - the Binance Smart Chain (BSC). It seems like there is nothing Binance (BNB) cannot do.
However, despite Binance (BNB)'s success, the coin has seen a downtrend in recent months and its 24-hour trading volume has dropped by nearly 50%. This could be due to the overall bearish sentiment in the crypto market or because investors are losing confidence in Binance (BNB) and other centralized exchanges. Despite this, the price of BNB holds steady, forecasting good things for 2023.
Huobi Token (HT)
Founded in 2013, Huobi is a Chinese crypto exchange with an international presence. It is one of the biggest exchanges in the world, and its native token Huobi Token has seen impressive gains since its launch. As such, many are confident Huobi Token will continue to rise.
However, Huobi Token (HT) hasn't escaped the bearish market that has plagued the cryptocurrency industry. Its native token, Huobi Token, has been declining in price since the all-time high of $39.81 that was set in May 2021.
Plus, Huobi Token (HT) is falling behind its competitors in terms of features and functionality. With centralized exchanges currently under scrutiny for being illiquid, Huobi Token (HT) should take this opportunity to prove itself as a reliable and safe option for investors. Huobi Token is due to take steps to show this, perhaps indicating that the exchange token is a safe investment after all.
Find Out More About The Orbeon Protocol Presale
Website: https://orbeonprotocol.com/
Presale: https://presale.orbeonprotocol.com/register
Telegram: https://t.me/OrbeonProtocol