Cryptocurrencies are becoming more and more popular by the day. Ethereum, Big Eyes Golteum, and other currencies have seen a meteoric rise in value in recent years, with no sign of slowing down. But what lies behind this trend? Why are people so interested in digital currency? And which currencies are most likely to succeed in the long run?
In this article, we will take a look at three tokens that might lead the crypto market by 2023. Golteum who has successfully passed Certik's KYC and got their smart contract audited is developing a gold-backed NFT platform which is looking very promising for long-term stability, transparency, and security oriented investors. Keep on reading to learn more.
Ethereum Leading The Pack
Ethereum has been the second-largest cryptocurrency since 2017, and it has consistently been one of the most popular. Ethereum is a decentralized platform that runs smart contracts: applications that run exactly as programmed without any possibility of censorship, fraud or third-party interference. Because of its versatility, many businesses are looking to Ethereum as a way to control their finances and operations in a secure and transparent manner.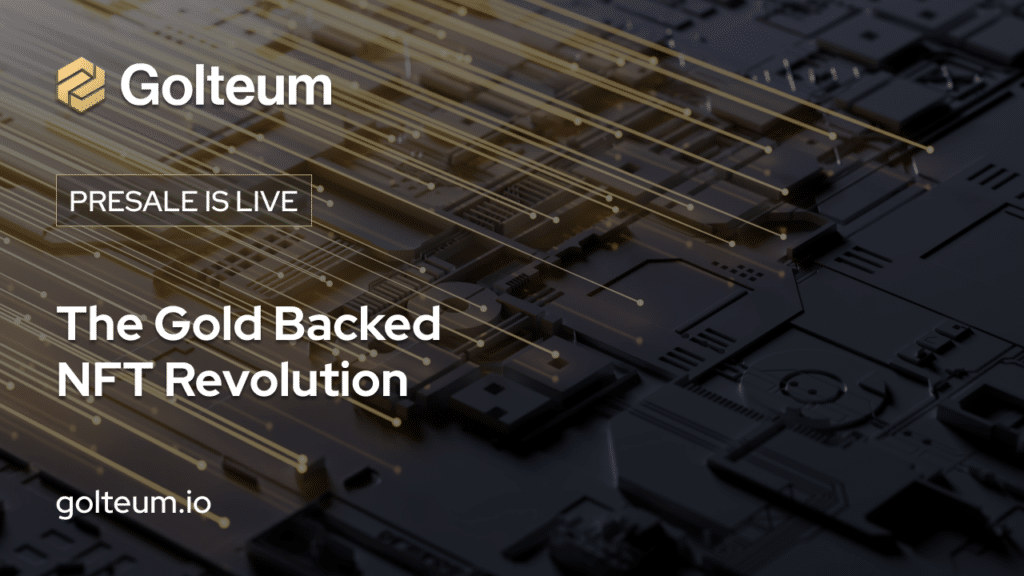 Furthermore, Ethereum provides developers with an easy-to-use platform for creating decentralized applications (Dapps). These Dapps can be used for anything from trading cryptocurrencies to managing digital identities. With its current market cap of close to $72 billion, Ethereum looks set to remain one of the top three cryptos in terms of both usage and value.
Big Eyes Coin
Big Eyes Coin (BEC) is another interesting smart coin that could potentially lead the crypto market by 2023. BEC is a privacy-focused cryptocurrency that is designed to protect users' financial activities and data from being tracked or manipulated. It achieves this by using a unique consensus mechanism, which requires all participants to agree on the validity of new blocks before they can be added to the blockchain.
Using BEC, users will be able to securely store their funds with no risk of theft or manipulation. Furthermore, its use of zero-knowledge proofs also means that transactions are fully anonymous and untraceable. If it continues to grow in popularity, Big Eyes Coin could become one of the leading cryptos within just a few years.
Golteum Gold Backed NFTs
Real World Assets on the blockchain is a growing trend. Golteum (GLTM) is another coin that could potentially lead the crypto market by 2023. Through its gold-backed non-fungible token collections (NFTs) they provide users with an easy and secure way to store their wealth in a gold-backed digital asset which they can easily trade on the Ethereum blockchain. In terms of GLTM, the ecosystem's utility token was valued at a meager 7 cents during the private sale - however, it has since exploded by 85% to an eye-popping 13 cents!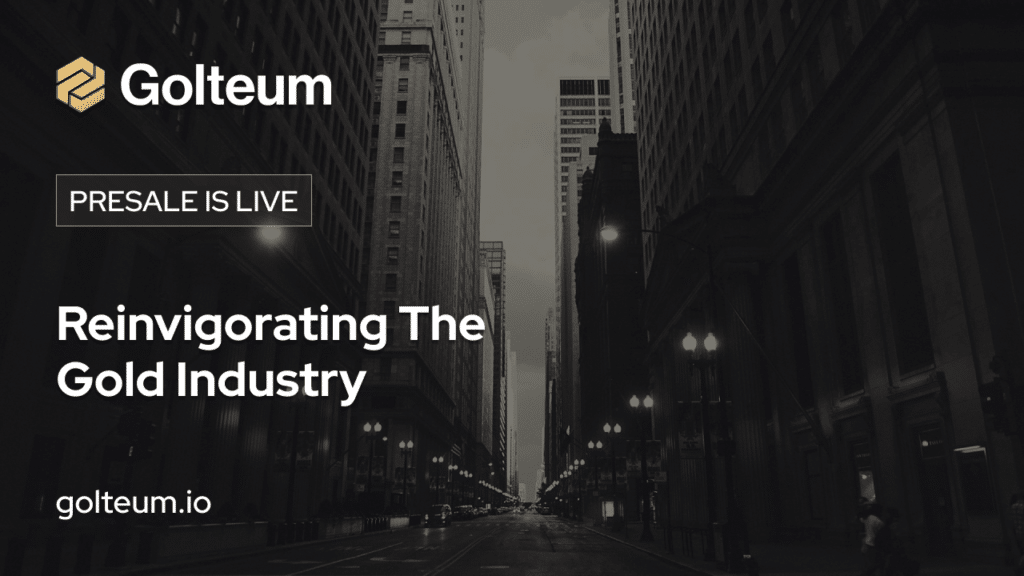 Phygital NFTs are unique digital tokens that can represent anything from real estate to artwork, providing tangible proof of ownership. Golteum's NFTs are backed by physically stored gold which makes it more secure than traditional fiat currencies or cryptocurrencies. Moreover, Golteum has officially teamed up with Fireblocks. To support their mission in launching a top-tier trading platform, they've chosen to integrate the Fireblocks Web3 Engine. This includes custody services, treasury management, risk mitigation tools, and their highly anticipated tokenization mechanism for the handling of all gold NFTs. Given the innovative approach Golteum has, analysts believe it could become one of the most popular cryptos in the coming years. Currently in the first round of the pre-sale, the token is valued at $0.13 and the company is incentivising early adopters to join in by offering an impressive 20% bonus.
Looking for Stability? Golteum Is The Answer
These three smart coins - Ethereum, Big Eyes Coin, and Golteum - could very well lead the crypto market by 2023. Ethereum is a versatile platform that provides users with a secure way to manage their finances. Big Eyes Coin offers complete privacy and anonymity, while Golteum's gold-backed NFTs provide a much needed underlying value to a very speculative market while maintaining a high level of security and transparency. Golteum's vision is to revolutionize the gold industry by providing Web3 access to the world's oldest reserve currency which definitely demonstrates a great deal of potential as a new decentralized economy is being shaped.
Whichever coins you choose to back, make sure to do your research before investing as the cryptocurrency market can be volatile at times. However, if you are looking for stability, one of these three coins could be just what you need.
Find Out More About The Golteum Presale
Website: https://www.golteum.io
Presale: https://presale.golteum.io/register
Whitepaper: https://golteum.io/GolteumWhitepaper.pdf
Telegram: https://t.me/golteum