Orbeon Protocol (ORBN) has reached all-time highs and is gaining popularity daily. ORBN token has soared more than 525% in value during its third presale phase, and demand for the cryptocurrency continues to grow. As a result, many crypto enthusiasts are making the switch from Cardano (ADA) and Cosmos (ATOM) to ORBN.
Cardano (ADA)
Cardano (ADA) is a proof-of-stake (PoS) blockchain platform that lets users make tokens, build decentralized applications (dApps), and run smart contracts. The platform is built using an evidence-based and well-researched process, which eliminates problems.
The blockchain project is set up to work well, and its developers focus on improving it. The platform's utility token, ADA, is a big crypto asset with one of the highest market capitalizations. Due to the crypto winter, Cardano (ADA) could not keep up its great run from 2021 into this year. But the coming year looks like it will be better.
Cardano is known for being one of the cryptocurrencies with the most price swings. Since the cryptocurrency market has only just started to recover from the crash of 2021, investing in Cardano-related assets is not a popular choice among investors.
Cosmos (ATOM)
Cosmos (ATOM) is one of the most widely used Decentralized Finance (DeFi) protocols that is not based on speculation. Cosmos gives you access to a decentralized network of parallel, independent blockchains that can grow and talk to each other.
Cosmos recently launched a new whitepaper, ATOM 2.0, which explains the new tokenomics model. However, a Cosmos community recently voted against it. Since the bear market is expected to last for a long time, Cosmos (ATOM) investors have no choice but to hope that a bull run will start soon.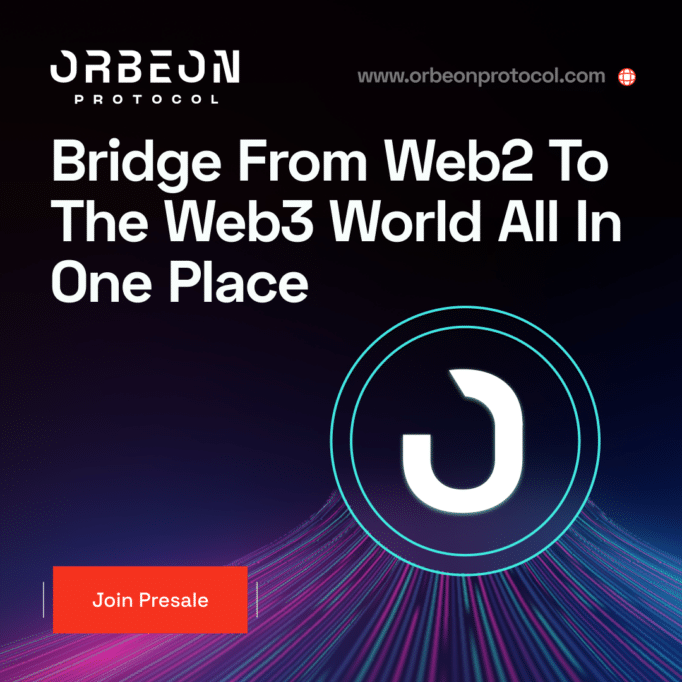 This year has not been great for ATOM. In the last 30 days, the price of Cosmos (ATOM) has decreased by 33%. It is now worth $9.6, which is 78% less than its all-time high.
Orbeon Protocol (ORBN)
With its secure investment platform, the Orbeon Protocol project will change the landscape of investing and venture capital. Orbeon Protocol is a launch pad for the world's most promising startups. Orbeon Protocol makes it seamless for businesses to raise funds and opens the door to millions of small investors who haven't been able to invest in startups because big VCs have kept them out.
Orbeon Protocol works by fractionalizing equity-backed NFTs of businesses meaning anybody can invest for as little as $1. This offers investors a safe and scalable way to fund rounds by pooling their money. It keeps this process safe through a feature called "Fill or Kill." The feature will automatically return the funds to investors if a company's funding round fails to reach its goals.
ORBN is a native token for the ecosystem. The ORBN token gives its holders other benefits, such as lower trading fees on Orbeon Swap and invitations to private investor groups where they can share advice and network.
Because of the utility, interest from investors, and strong community behind the project, the price of ORBN went up by 525% during the presale, and experts think it could gain a total of 6000% in its presale.
Find Out More About The Orbeon Protocol Presale
Website: https://orbeonprotocol.com/
Presale: https://presale.orbeonprotocol.com/register
Telegram: https://t.me/OrbeonProtocol