The members of Localhost, an international Cloud, DevOps, and Site Reliability Engineers (SRE) community, assembled at The Zone Tech Park, Gbagada, Lagos, for their annual conference tagged, shifting left, on Saturday, October 29, 2022.
The conference had software developers, cloud, DevOps, and SRE practitioners, tech startup founders, representatives from tech companies, and members of the media in attendance. It was a wholesome experience that reiterated the importance of the DevOps culture.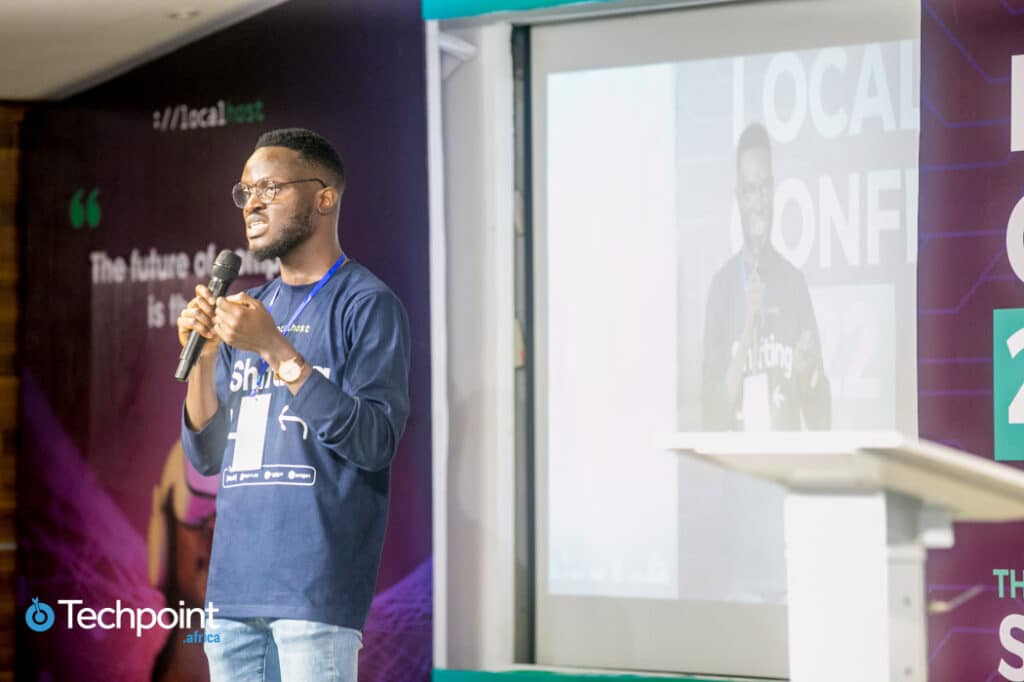 Adedayo Akinpelu, Community Lead of Localhost, gave the welcome address. According to Adedayo, what inspired the conference theme, "shifting left", was the need to shift our mindset from considering DevOps as an afterthought to thinking about it right at the beginning of our development processes.
He said, "we aim to shift our mindsets from being reactive to being proactive about DevOps practices."
The Localhost team went on to speak on their achievements over the years. The community now has branches in Lagos, Abuja, Berlin, and London and seeks to expand to more international cities in the coming years. The community has also witnessed tremendous growth and continues to grow.
According to Idowu Emehinola, a committee member of Localhost, the idea is to transfer the community from Nigeria to a global audience, and they have been doing that successfully. AbdulBasit Kabir, a committee member also highlighted the role Localhost is playing in spreading the gospel of DevOps as well as its adoption.
He mentioned that on September 28, 2022, Localhost graduated 50 DevOps Engineers that went through its DevOps Accelerate Mentorship Program. AbdulBasit highlighted that the program was 12 weeks of learning, mentorship, and hands-on training for mentees who were under the tutelage of Senior and skilled DevOps experts during this period.
Andrew Burian, SRE Director at Dapperlabs, delivered the keynote address and spoke on the meaning of DevOps from his perspective. He said DevOps is a culture important for better communications from operations to developers and vice versa.
Andrew discussed design thinking and why it's important in organisations. He also spoke on innovative capacity, which he said is basically "your team's capacity to do work." According to Andrew, the mindsets for innovative capacity should be entrepreneurial, holistic, and have a sense of community.
He discussed the importance of storing knowledge by writing documentation of previous works and encouraged the audience to write documentation because it makes life easier in the long run.
Hila Fish, Senior DevOps Engineer at WiX, spoke on the topic Open source: Open choice, a DevOps guide for OSS. Hila said open source helps build developer communities.
Hila pointed out that open source boosts your code quality and security, adaptivity, and agility.
She went on to discuss the advantages and disadvantages of open-source programs. She also mentioned how to adopt open source programs and things to look out for when doing that, advising the attendees to "Ask the general questions⁠—cover the basics. Ask the tailored specific questions."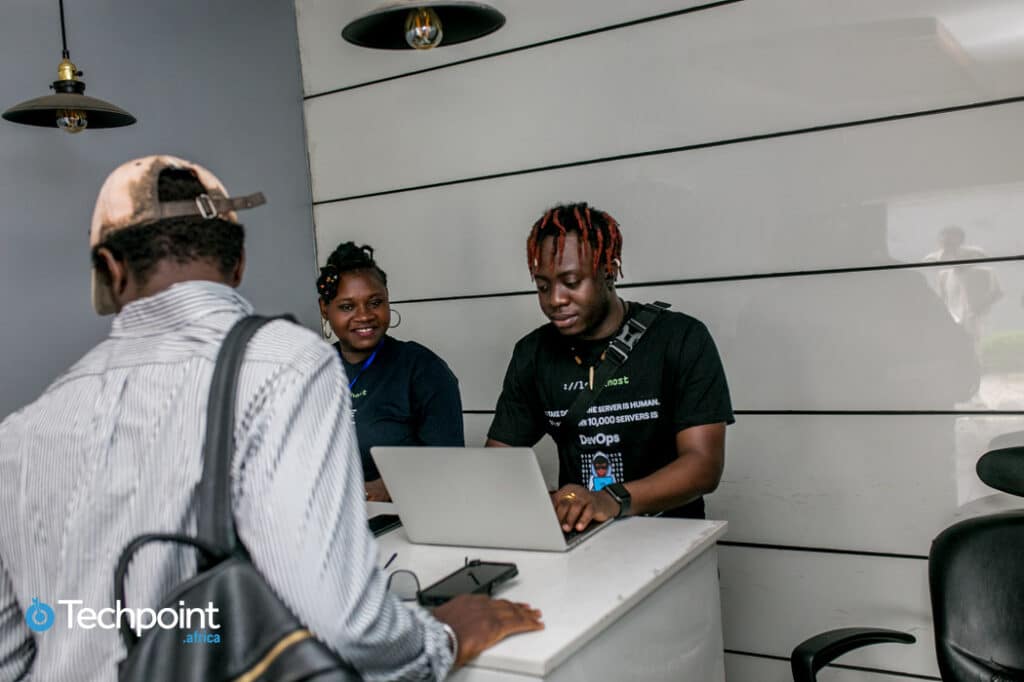 The conference featured breakout sessions. One of the sessions was titled, Container Security, and it was led by Shehu Awwal, DevOps engineer at eHealth Africa; Promise Chukwuenyem, DevOps Engineer at Sparkle, taught the session titled Decoupling Terraform using Terragrunt; Ogechi Vivian, DevOps Engineer at Interswitch, led the session titled Application Performance Monitoring.
Marcelo Mendonça, SRE Engineer at Dapper Labs and Uzziah Eyee, SRE Engineer at Dapper Labs, spoke on "Implementing Service Level Objectives (SLOs): turning metrics into meaningful conversations." Marcelo spoke about the meaning of SLOs and why building them around the users is important.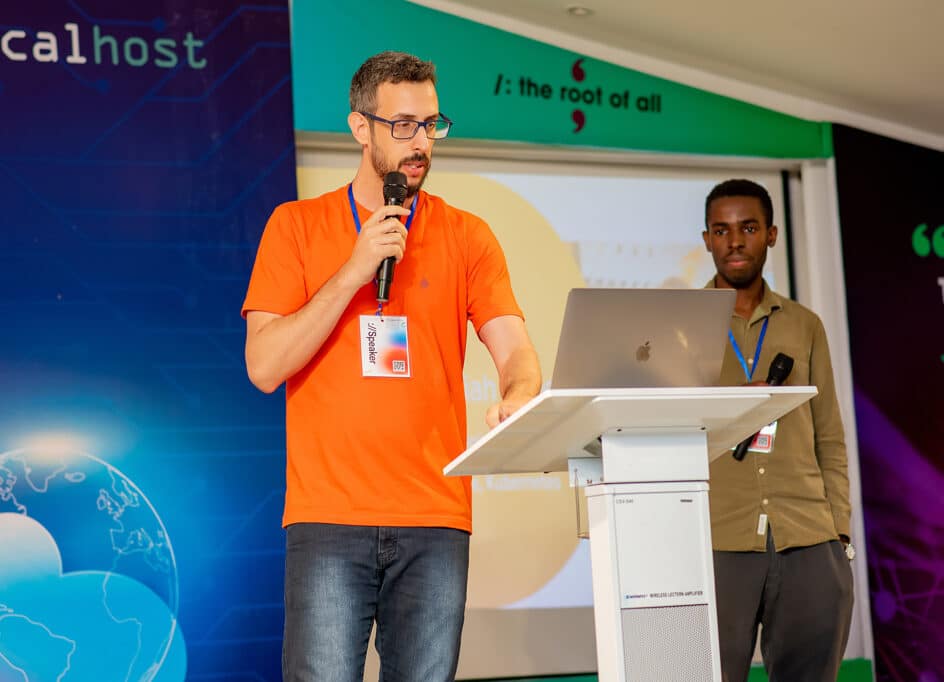 He said, "it's your users that define your system's reliability." He added that organisations should put enough work into understanding the user journey by focusing on the complex interactions between users and their systems.
Marcelo said, "SLOs will increase your team's confidence by showing when to try something new or hold back." adding that it's important to be able to communicate the benefits with the development team.
He recommended that when it comes to SLOs, the engineers should start small by focusing on one or two user journeys.
Uzziah spoke on error budgets, how to set error budget policies, SLO culture, and how to communicate it properly with the rest of the organisation, especially to the non-technical teams.
The conference featured an Open Space session where attendees asked questions and brought up topics that were discussed amongst them and the speakers.
Adedayo delivered the closing remarks and spoke briefly about the Localhost DevOps Accelerate program. The DevOps Accelerate program is designed to train DevOps engineers and make them industry ready. It's part of Localhost's goal of increasing the number of DevOps engineers and bridging the gap between junior and senior engineers.
He announced that they are launching a new platform to train newbies and mid-level DevOps engineers without limiting the number of applicants which has been an issue in the past. This platform will allow more people to enroll in the DevOps Accelerate program and participate at their own pace.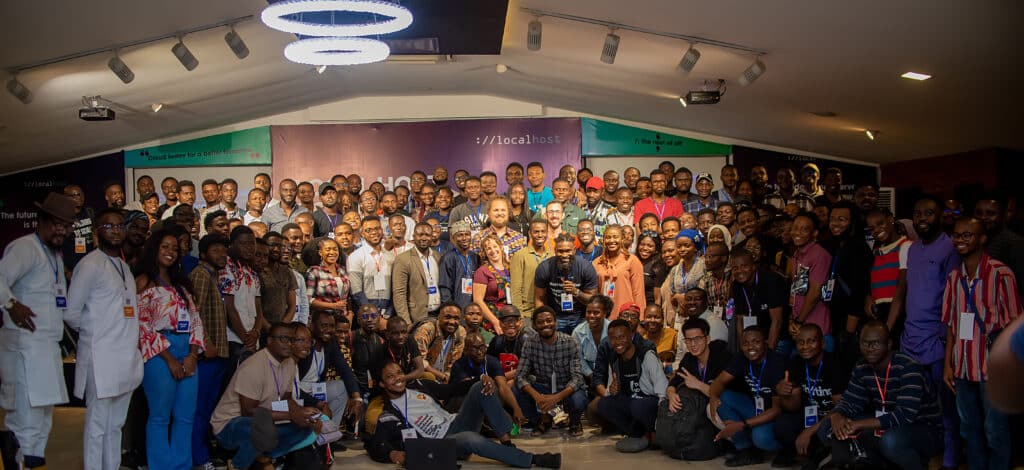 In an interview with Techpoint Africa, Adedayo said he is happy people came, learned, and found the conference productive.
According to Adedayo, one of the event's major impacts is that people now have a change in mindset on applying the DevOps culture. He said, "there is now a mind shift because, now, they know that this is how to implement monitoring, operability, error budget." Having a mind shift means being proactive, and Adedayo believes the attendees now know how to make it happen, and they will be going to their organisations to apply what they have learnt.