Key takeaways:
Members of the European Parliament have voted — 602 for and 13 against — to require all portable devices to use a single type of charger.
The European Commission said the rule would increase convenience for consumers and reduce e-waste.
However, with millions of iPhone users in Europe already using Apple's proprietary charger — the lightning charger — the new rule may generate more e-waste than it will curb.
The European Parliament has voted for a rule that forces manufacturers of mobile devices, including smartphones, cameras, headsets and even gamepads, to give them a uniform USB-C charging port.
Member states of the European Union are expected to approve the rule be signed into law.
According to the proposal submitted by the European Commission (EC), if these devices can be recharged via wired charging at voltages higher than 5 volts, currents higher than 3 amperes, or powers higher than 15 watts, they had to have a USB-C charging port.
Why does the EU want a common charger for devices?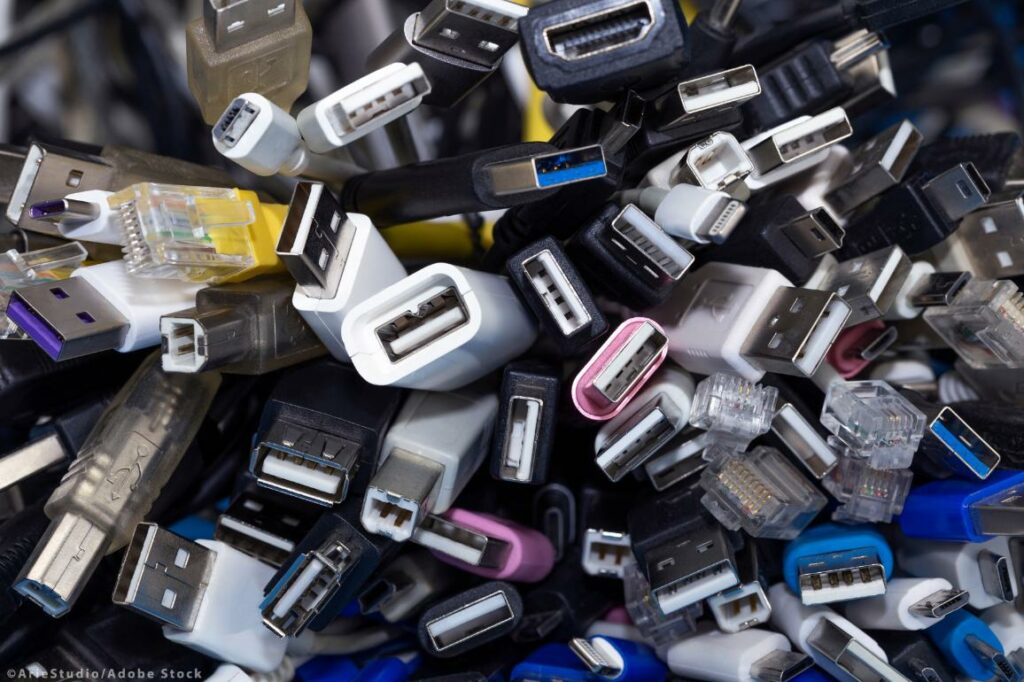 The EU wants a common charger for all mobile devices to increase consumer convenience and reduce e-waste. The Commission has been calling for a uniform charger for mobile devices since 2009.
Interestingly, in June 2009, major smartphone manufacturers signed a memorandum of understanding (MoU) to develop a common charger specification based on the USB 2.0 micro-B interface.
While the MoU was not a law, it reduced the number of different mobile phone chargers from thirty to three. However, some manufacturers did not stick to the MoU after signing it.
The Commission created a new MoU in 2018, but it also failed. It then decided to research the possibility of creating a proposal to implement a common solution for charging mobile phones and other similar categories or classes of radio equipment.
The Commission consulted citizens of the EU and discovered that 76% were dissatisfied with the current situation of mobile phone chargers. 63% favoured the Union exercising its regulatory power to mandate a charger standard, and 31% wanted the Commission to promote an industry-wide agreement. In comparison, 6% did not want the Commission to do anything about chargers.
Can a common charger rule solve the problem of e-waste and convenience?
Discarded and unused chargers alone generate 11,000 tons of e-waste yearly. The EC believes that a common charger will reduce this because people will no longer need a proprietary charger for every mobile device they purchase.
Apple also stopped including a charger in the iPhone box to reduce e-waste, saying that most users already have a charging adapter. Although Apple has been sued on multiple occasions for this move, it maintains that it is part of its effort to "reach its environmental goals.
The e-waste problem is why some US Senators, including Bernie Sanders and Elizabeth Warren, are calling for a common mobile device charger.
In addition to reducing e-waste, the EC estimated that the common charger rule would save European consumers €250 million ($242.3 million) every year.
But not all USB-C chargers are the same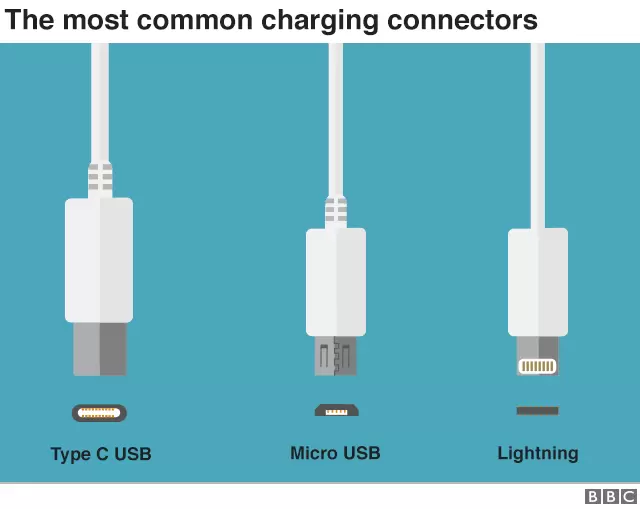 While a uniform charger could reduce consumer spending and e-waste, the same charging ports don't equate to the same charging technology.
While most USB-C chargers are interchangeable, they have different wattages and transfer speeds, and this means not all USB-C chargers will charge all devices properly.
However, the EC provides for this in its proposal, saying that device manufacturers should ensure that their customers are well-informed about chargers compatible with the device.
"Introduce requirements so that, when purchasing a mobile phone or similar item of radio
equipment, end-users receive the necessary information on its charging performance
characteristics and the charging device that can be used with it."
Where will all the lightning cables go?
Apple, one of the biggest smartphone manufacturers in the world, has consistently opposed the single charger move. While many smartphones already have a USB-C port, Apple still uses its lightning port which it introduced on September 12, 2012.
According to the BBC, Apple believes the move will stifle innovation.
Ironically, Apple's lightning port and cable are not nearly as good as USB-C, and the latter delivers faster charging and data transfer speed.
For context, the USB-C can transfer files at up to 40 gigabytes per second, while Apple's lightning can only do 480 megabytes per second.
It is, however, important to note that other Apple products, like the newer Macbooks and the latest iPad Pro, use USB-C.
Apple could be right about one thing, though. Forcing them to switch from the lightning charger to USB-C could create an "unprecedented amount of electronic waste."
While the EC voted for the single charger to reduce e-waste, the opposite could happen. Europe is one of Apple's biggest markets, and it has sold millions of devices to the region. If the new rule is signed into law by European member states, iPhone users that wish to upgrade to its latest device will have to discard their lightning chargers to get a USB-C charger.
Africa could bear the brunt
According to this Techpoint Africa article, Africa is the dumping ground for e-waste. Five hundred thousand containers of e-waste enter Nigeria every month, opening people up to health challenges.
Used electrical appliances are common in Nigeria because less than 20% of Nigerians can afford new electronic devices.
If the EC's law takes effect in 2024, that could mean millions of iPhone lightning chargers headed for Africa.
Featured image: Photo byHal Gatewood onUnsplash