Today's guest on Everyday People is Abdulroheem Abdulrauf, a graduate of tourism management from Kwara State University and a Nigerian importer of luxury bags and luggages
Abdulroheem grew up on the rough streets of Lagos Island in Lagos, Nigeria, and is now running his father's bag business — a family venture of over 40 years. But running a business is never easy, especially when you are always importing goods. One of the first things you worry about is foreign exchange, and Abdulroheem walked me through his process.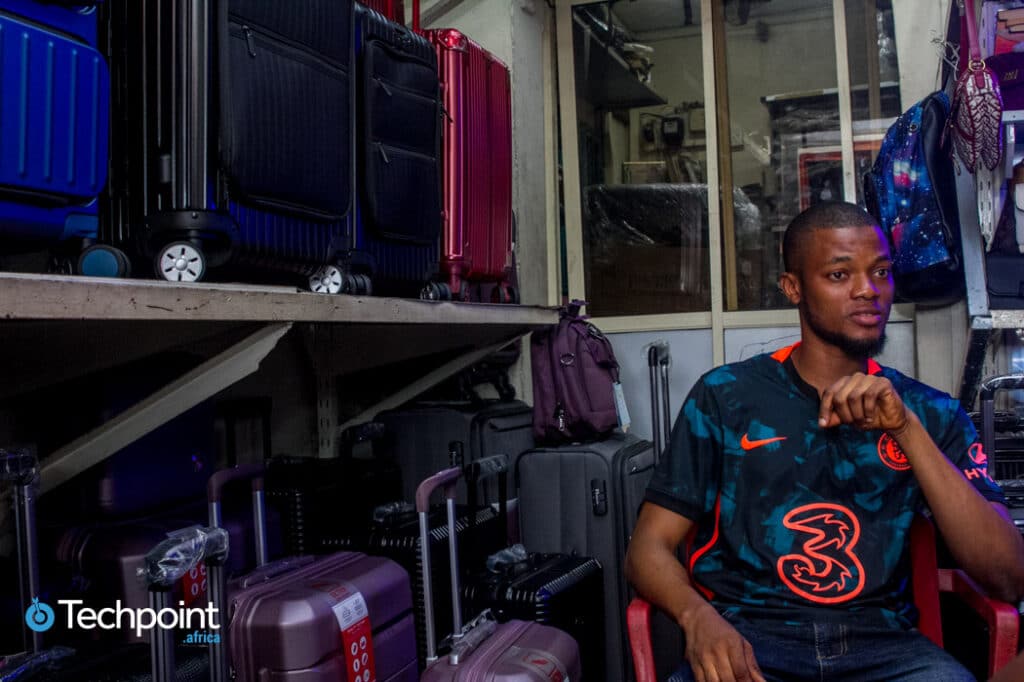 When bringing down the goods to Nigeria, as a Nigeran importer, we have a local bureau de change; that's where we exchange our money. Nobody is ready to go to the bank and start filling one Form M or Form A; that's stress.
And I think the bank exchange rate is preferable if you compare it to the local bureau de change. It's just a little bit different; say like a ₦5,000 to ₦3,000 difference.
And there are so many of them out here. We can find up to 20, in just this little environment. On Lagos Island, you can find up to 50 of them.
So we compare their rates as well. If you are giving me a higher rate, I go to another person. I can get up to ten rates. Then I compare to see the best one, and I go for the lowest because ₦5 in business is something.
A Lagos Island crash course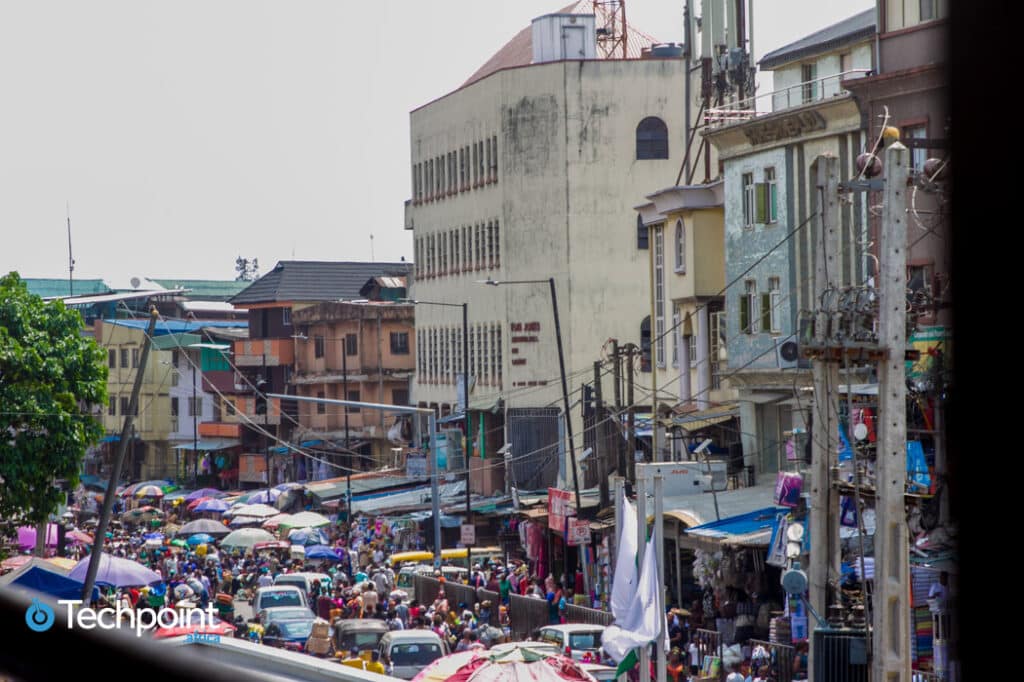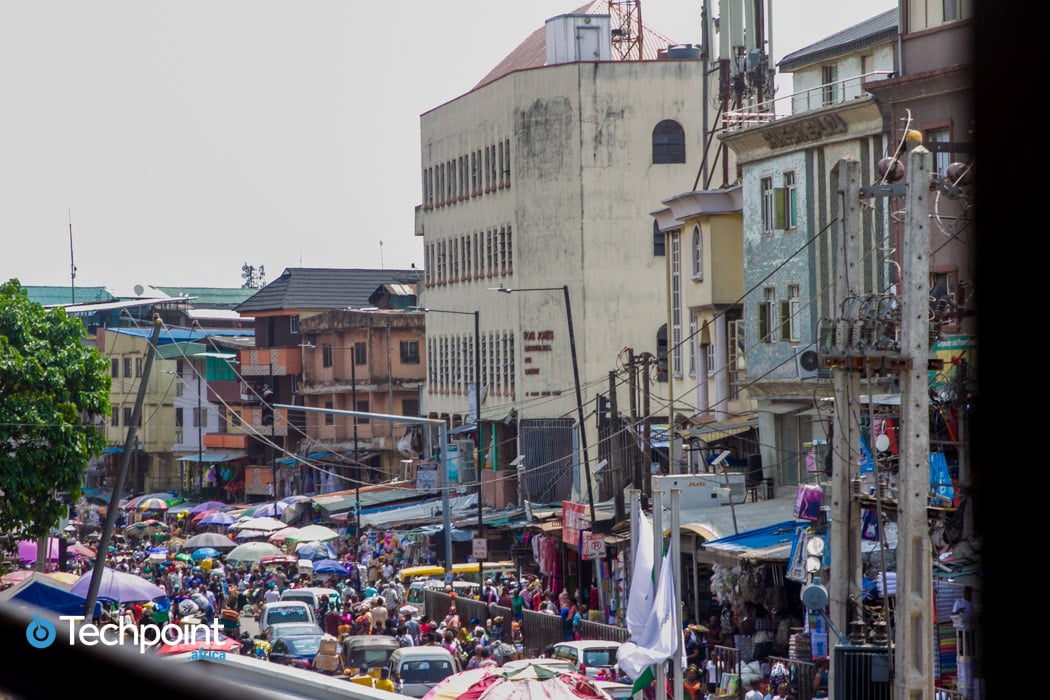 I've been doing business for 10 to 12 years. Every father wants a son to take his place after he retires or maybe anything sudden happens. So I've been with him [my father] for the past 10 to 12 years and he really helped me to focus on every part of the local business, which I think he has been doing for 35 to 40 years.
Since I finished university — though I've been following up with international business — I came into the business fully, and internationally, we've been doing fine. Importing new bags, though I have to change the business from the traditional [physical shop] business now to eMarketing.
I was born and brought up in Island and it's very easy for me because I know my way around. Island is a very difficult environment compared to Mainland and anybody coming from Mainland is always complaining.
The heat, the congestion, the stress of moving up and down, and the traffic. Many people complain a lot about the traffic.
"Oh I'm bringing my car down; where can I park? Hope my car is safe."
They are always cautious when coming down.
We call some people alakowe — literate people — and once they come herem they feel segmented. They'll try to isolate themselves like, "I don't want to touch this," and so on.
You have to associate with them; Island welcomes everybody.
But you have to be sharp; you have to be smart with anything you're doing on the Island because we have sharp guys. So when they see this person is JJC [Johnny Just Come, loosely translated as newbie] they take advantage of that moment.
For me, I have this kind of VI face or this Mainland face, but I still bone my face a little bit [I keep a strong facial expession] when I move around so they will know "don't trespass!"
To patronise Nigerians, or not
As a Nigerian importer, you know your goods are surely better than local ones because local ones are produced according to Nigerian tastes — according to what you can afford; they don't produce quality things. The durability of their products is just six months. 
For indigenous importers, their target is durability, something of quality. Though the prices are always higher, you enjoy what you are buying. Once you get it, you know you'll be using your item for the next three years without needing to buy another one because in Nigeria now the value of things rises as inflation rises every day.
I always tell people, "If you want a bag, get a good quality bag." But if you try to explain to Nigerians, they'll tell you "Bag is bag, plastic is plastic, leather is leather, clothing is clothing," but they don't know the difference. And because they don't want to spend money, they'll go for the cheaper option.
There's this customer I sold a bag to years ago; he bought a local one because he didn't want to spend money. But would you believe when he got to Dubai, he bought a Gucci bag and I saw him on his Instagram page posting it.
You don't want to spend money on your fellow Nigerian. But when you see an oyinbo man advertising it to you, you'd buy it.
Getting foreign exchange as a Nigerian importer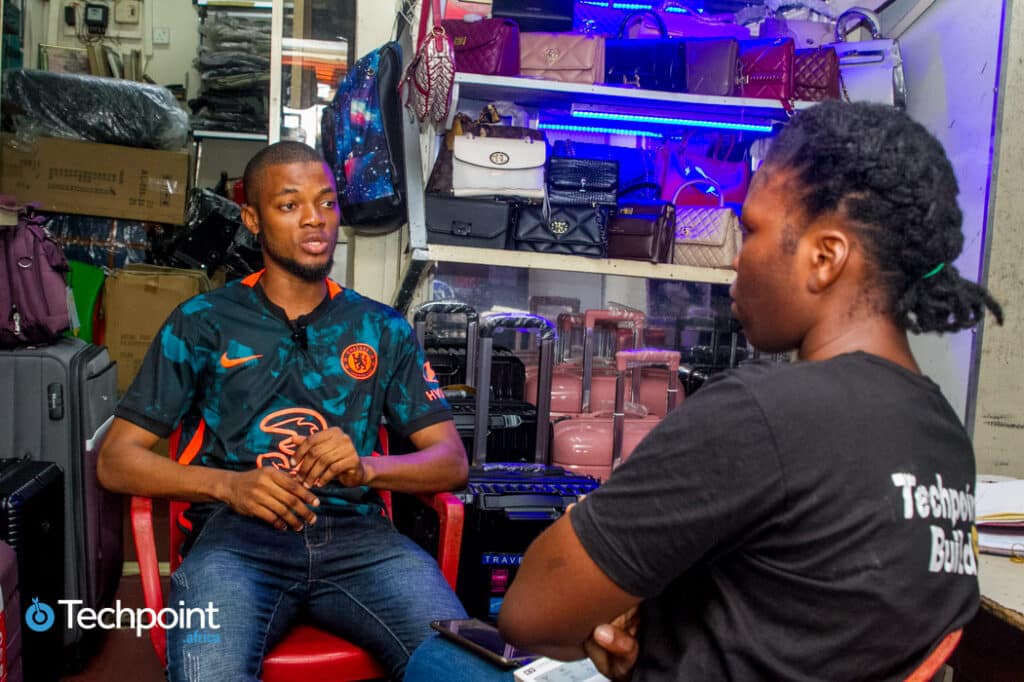 When Leatherback came in, it was competitive; they couldn't even keep up with the rates in the market. 
When they met me, I had to show them the light and said, "Common! Don't give VI, Ikoyi rate here o! These ones are ready to spoil everything for you."
I told them, "You know more about these things. I don't know how you guys get it, but I believe you will know more about how to fish out the best rates from the Central Bank [of Nigeria] to the business environment than these local people.
"If the local bureau de change can give the cheapest rates, why won't you, with more knowledge about these rates, give the best rates?
"Don't look at the profit. Come in saying to yourself, 'Okay, I want people to know what we are doing.'"
And their system is even different from the bureau d change. The first time they came to meet me, they asked for my bank statement. And I was like, "Ehn! I don't know you from anywhere."
They were like, "No, even though they have your bank statement, they can't tamper with your account."
I said, "No. In this Niigeria of today with Yahoo boys. Even though they see your bank statement, they are good to do."
I was trying to explain to them, but they were like, "But we thought you were different. Like you're learned and things like that."
It's not just about that one o. You have to be careful, very careful.
Those guys were like, "Ah, guy, calm down. This thing, this is how we do it."
But I told them that I couldn't. That trust, before they could get it, it took them like two to three months. There is a married lady there who kept disturbing me day and night, saying they'd sack her; they would sack all of them.
So I told her, "What can I even do? Because this thing I don't want to get involved."
Because even the local bureau de change is risky. If I should deposit like ₦5m in your account now and I'm expecting bang bang in China and I didn't see bang bang within five to thirty minutes and I'm telling my supplier and he's telling me no. That is BP o!
Finally I just gave them my bank statement and all that.
So I was like, okay fine. I understand that situation finally, but what of other people? People that are illiterate and like to see physical things. Will they agree?
Me, I still have to compare both rates. If the local one is okay, I go for local.
The only thing I feel tech can't do in this business line is where we spend [the most] money: the customs sector.