On Saturday, 24th September 2022, all Reaprite doors were open to existing and potential customers who had an opportunity to interact with the brand as well as learn steps that could facilitate growth for small businesses. The event, themed "Scaling Your Side Hustle'', featured a panel discussion, a user interactive session, and raffle draw, among other interesting activities.
The panel session, moderated by Taiwo Tunkarimu, was packed with insights drawn from personal experiences of the panelists. Joycee Awosika, CEO of Oriki, an agro-beauty company, emphasized that, "an entrepreneur must be ready to pitch their business idea(s) anytime because they never know when they might meet a potential investor."
Also, Ibukun Oloyede, Co-Founder of Printivo, a web-to-print company, added that, "in business, one should have the right perspective towards market competitors; they should be regarded as partners to collaborate with, rather than rivals to compete with." Both panelists concluded that scaling a small scale business requires focus, clarity of goals, and excellent service delivery.
During the user interactive session led by Ekaette Udoh, Product Lead at Reaprite, some participants gave feedback on their personal expectations using the savings platform, amongst other concerns. She gave the assurance that the company would continue to make customer satisfaction a priority.
"In addition to savings, we are currently improving on the app to enable our customers to carry out more seamless transactions" - Ekaette Udoh
To conclude on an exciting note, there was a raffle draw anchored by the prolific actor and influencer, Kunle Remi, with winners going home with fantastic prizes including cash and other items. Several participants expressed their ecstasy about the fully packed event.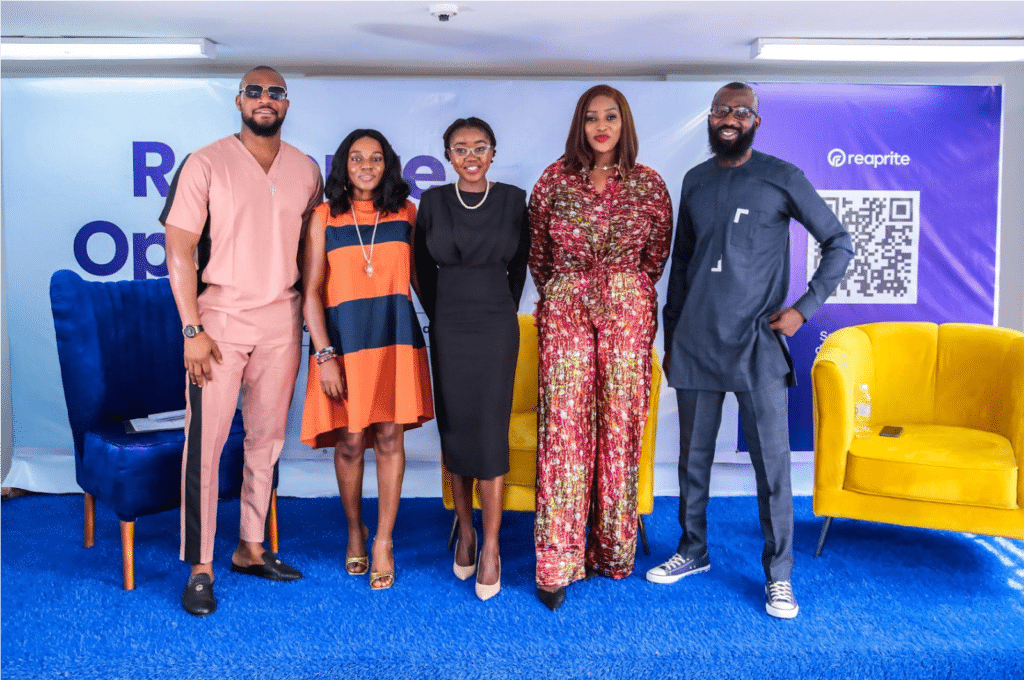 "This is the first time I'm attending a gathering where customers get to air their opinions about a brand and its products in a face to face meeting like this. That's impressive." -
Blessing Efe
"I got to pitch my fashion business before top business people like the CEO of Oriki and got instant feedback. I even made new contacts hopefully leading to contracts for me." - Wonder Olayemi
The event was a successful afternoon of learning and networking in a fun and friendly atmosphere, for the participants as well as the company.