Don't miss out on the largest gathering of IT, Audit, Risk, Governance, Privacy, and Cyber Security Professionals in West Africa as ISACA Abuja Chapter hosts its hybrid 14th Annual Conference from October 31st - November 2nd 2022 in Abuja, Nigeria.
ISACA Abuja is one of the over 220 ISACA chapters worldwide, advancing the best talent, expertise and learning in technology. We equip our members with knowledge, credentials, education and community to advance their careers and transform organizations. ISACA Abuja exists to help business technology professionals and their enterprises around the world realize the positive potential of technology
Since 2005, ISACA Abuja has been the leading organization, advancing IT Audit, Risk, Governance, Privacy, Cybersecurity while influencing policy and decisions, particularly as regards Information Systems Assurance, Audit, Security, Governance, Risk Management, Cybersecurity and Privacy.
ISACA Abuja's Hybrid 14th Annual Conference 2022 brings together professionals in the area of audit, security, compliance, risk, privacy, governance, control and IT, from a wide range of sectors including finance, banking, technology services, government, media, health, telecommunications and more. This year's conference seeks to prepare business leaders, governments, industry regulators, investors and the workforce to thrive, even as production, products, processes, markets and the workplace evolve with technology advancements in the years ahead.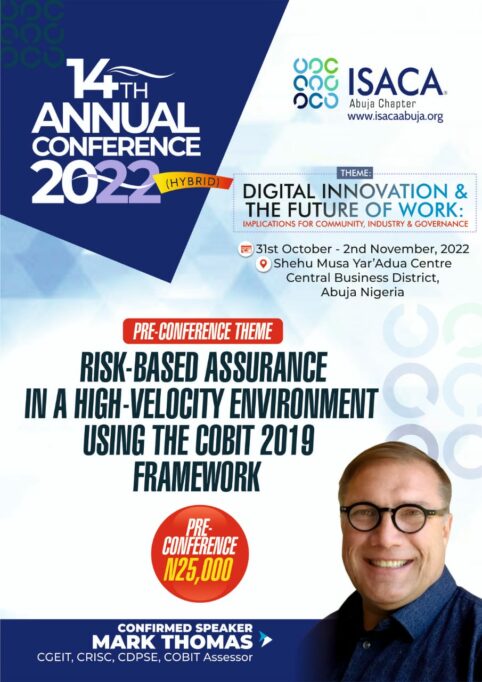 Conference Theme: Digital Innovation & The Future of Work: Implications For Community, Industry & Governance
Date: Monday, 31st October 2022 to Wednesday, 2nd November 2022
Time: 9am to 5pm daily
Physical Location: Shehu Musa Yar'adua Centre, 1, Memorial Drive, Central Business District, Abuja.
Registration Link: https://isacaabuja.org/anncon2022/
Over the 3 days of this conference, there will be over 25 presentations, 2 panel sessions and a pre-conference workshop.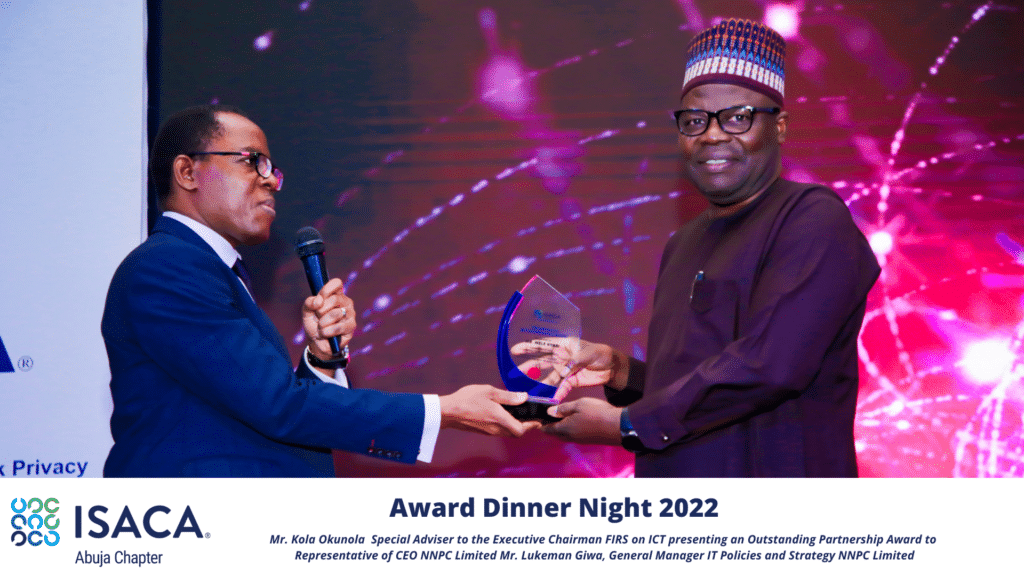 The pre-conference workshop is themed "Risk-based Assurance in a High-Velocity Environment Using the COBIT Framework. COBIT is ISACA's flagship framework for enterprise governance of information and technology for Value-Based Direction Setting." The pre-conference workshop will be facilitated by Mark Thomas. Mark is an internationally-recognized Governance, Risk and Compliance expert specializing in information assurance, IT risk, IT strategy, service management and digital transformation. He has held roles spanning from CIO to IT consulting and is considered a thought leader in frameworks such as COBIT, NIST, ITIL and multiple ISO standards. Mark also holds the CGEIT, CRISC, CDPSE and COBIT Assessor certifications.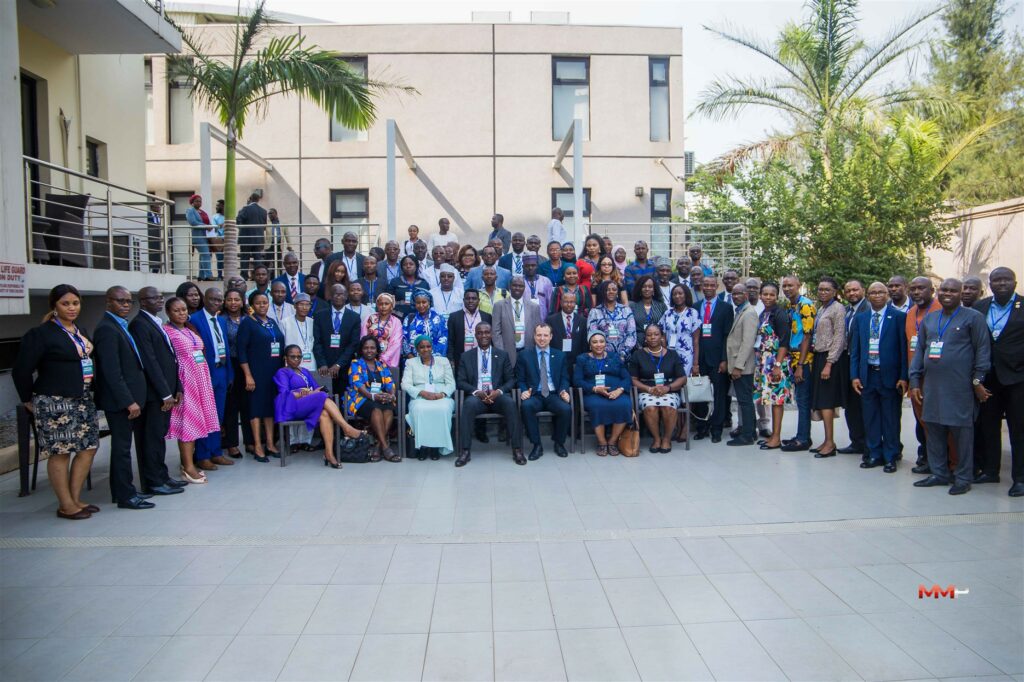 Who are some of the other leading technology industry thought leaders you can expect to connect with at #AnnCon2022?
Favour Femi-Oyewole: Group Chief Information Security Officer at Access Bank Plc.
Dr Vincent Olatunji: Nigeria's Chief Data Security Officer and the National Commissioner/Chief Executive Officer of the Nigerian Data Protection Bureau (NDPB)
Ifueko M. Omoigui Okauru MFR: Former Executive Chairman, Federal Inland Revenue Service (FIRS) & Managing Partner, Compliance Professionals
Anthony Muiyuro, CISA, CRISC, CDPSE, CSXF, ITIL: Associate Director; Cyber Security & Privacy Leader, KPMG East Africa
Chiaka Ben-Obi: Group Lead, Digital and Innovation Support Group at the Federal Inland Revenue Service (FIRS)
Dr. Olufemi Oyenuga: Chief Digital Officer, Technology Division, Nigerian Exchange Group (NGX Group)
Hannatu Adegboyega: Technology Commercial Director, Oracle
Joachim Adenusi: Consulting Partner Conrad Clark Nigeria
Folakemi Fatogbe: CEO and Founder of The De-Risking Lab
Taopheek Babayeju: Lead Consultant iCentra and Member Forbes Business Council
Opeyemi Onifade : Principal at Afenoid Ltd
Dumebi Obodo: Managing Director Chams Access
Where To Get Tickets
Register today and secure the opportunities to expand your knowledge and your network at our industry-leading conference. Visit www.isacaabuja.org/anncon2022/ to register.
Opportunities are open for sponsorship by corporate and startup companies in tech across Africa. For sponsorship details, email: [email protected]
Contact:
ISACA Abuja Chapter
5th Floor (Left Wing) NICON Plaza, Near Grand Square, Muhammadu Buhari Way, Central Business District, 900211, Abuja, Nigeria.
Email: [email protected]
Website: https://isacaabuja.org/
LinkedIn: www.linkedin.com/company/isacaabuja
Instagram: www.instagram.com/isacaabuja
Facebook: www.facebook.com/ISACAAbuja
About ISACA
For more than 50 years, ISACA® (www.isaca.org) has advanced the best talent, expertise and learning in technology. ISACA equips individuals with knowledge, credentials, education and community to progress their careers and transform their organizations, and enables enterprises to train and build quality teams. ISACA is a global professional association and a learning organization that leverages the expertise of its more than 150,000 members who work in information security, governance, assurance, risk and privacy to drive innovation through technology. It has a presence in 188 countries, including more than 220 chapters worldwide. In 2020, ISACA launched One In Tech, a philanthropic foundation that supports IT education and career pathways for under-resourced, under-represented populations.