Infinix is fast becoming a preferred smartphone brand in Africa and Nigeria, especially in the last few years. Redmi is also another interesting smartphone brand that is gaining recognition in the region. Products from these brands have proven to meet the major pain points of smartphone users and have been able to consistently improve the lives of these users.
This article will contrast and compare the features of both devices, though preference would largely depend on a consumer's specific needs.
Display
As for screen size, it's a 6.7-inch on the Infinix Note 12 while the Redmi Note 11s has a slightly smaller 6.67-inch screen. In terms of display, the Redmi Note 11s has a Corning Gorilla Glass protection which the Note 12 doesn't possess.
The Redmi Note 11s wins in picture clarity because of its Super AMOLED display while the Infinix Note 12 offers clearer videos with vivid colours as it possesses True colour together with its AMOLED screen. The vivid colours allow for a richer quality of games, images and videos for users.
Performance
Running on an Android 12 OS and XOS 10.5, the Note12 promises great browsing speeds and performance. On the other hand, the Redmi Note 11s runs on an Android 11 OS and an MIUI 13 which is a bit slower but also very effective. High performance for gaming, browsing, and fast multitasking is guaranteed on both devices as they both run on the Helio G96 chipset. 
Memory
The Redmi Note 11s offers an internal storage of 64GB 6GB RAM, 128GB 6GB RAM, and 128GB 8GB RAM. That is less space compared to the Infinix Note 12 with an internal storage of 256GB ROM and 8GB RAM with an extra 3GB extension allowance. Users will enjoy bigger file space on the Infinix Note 12 to store more files they need on the go.
Camera
Redmi Note 11s offers a Quad 108MP camera, features LED Flash and shoots videos at 1080p at 30 frames per second. On the other hand, the Infinix Note 12 offers a Triple 50MP camera, features Quad-LED flash and shoots videos at 1440p at 30 frames per second.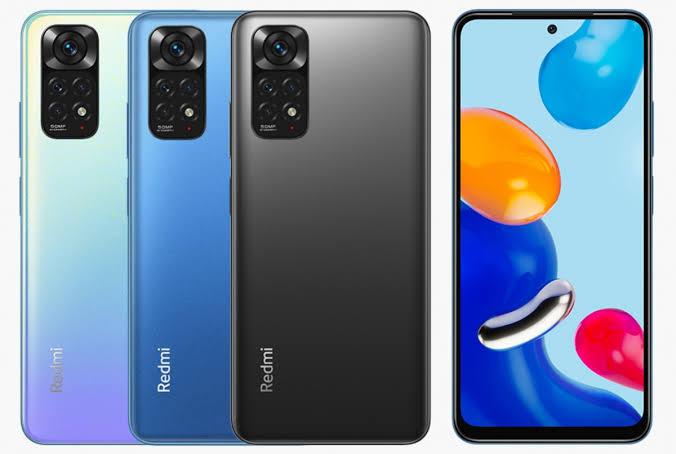 Battery
As for battery type, both devices hold a Type Li-Po 5000 mAh, non-removable battery while infinix Note 12 has 33W Fast charging and Redmi Note 11s has 67W Fast charging. As advertised, the Redmi Note 11s would get to a 100% capacity in 51minutes, while the Infinix Note 12 would reach a 100% capacity charge in 48 minutes, which guarantees a faster charging time. The Infinix Note 12 also comes with safe battery fast-charge protection features to ensure that the device is safe while on quick charge. When you're talking power efficiency, you're definitely talking about the Infinix Note 12 over the Redmi Note 11s.
With the comparison and contrasts of both devices––Redmi Note 11s and Infinix Note 12––you can make an informed decision and pick up your desired choice from any authorized retail store nationwide.