Babajide Asegbeloyin can best be described as 'the bridge builder.' With a decade of experience in the banking sector, his work has focused on forging profitable partnerships between traditional institutions and the tech ecosystem. Babajide talks about his work and how he gets the job done on this edition of How I Work.
Current role: Head, FinTech Business at FSDH Merchant Bank.
Location: Lagos
Current computer: HP Envy 15 x360
Current mobile device: iPhone 8
Describe how you work in one word: Big-picture, integrative, and ideation-oriented.
Tell us briefly how you started and how you got where you are today
The core of my career has been in the banking sector. Before joining the banking sector, I had a stint in telecommunication and brand marketing. In the past ten years, I've spent most of my time in the banking sector as the product manager, electronic payment and collections in a commercial bank. I'd also moved from being a product manager to head of the tech ecosystem in the same bank.
My role as the head of the tech ecosystem was pioneering because we were one of the first financial institutions that set up a dedicated unit and desk focused on driving strategic engagement in the tech ecosystem. And I am very proud that I set up that desk. So I spent about ten years in that institution before joining FSDH Merchant Bank.
At FSDH Merchant Bank, the focus is the same — trying to create opportunities for tech startups and be the bridge-builder between the legacy (financial) institutions and the tech ecosystem predominantly driven by young individuals who don't entirely fancy the slow pace of legacy institutions.
Walk us through a typical workday
I spend my days in meetings — physical and virtual — and attending to emails. Typically, the meetings are with fintechs or tech startups that I'm looking to build relationships with and internal meetings with members of my team and key institutional stakeholders who are integral to the success of such partnerships.
A core part of my work is reviewing internal policies that might make it difficult for fintechs and tech startups to work with us. It is also my job to continually see how best we can amend those policies to encourage and embrace this new order: the fintechs and tech startups. So my meetings focus on discussions with startups about our product offering, their problems, and how we can support them.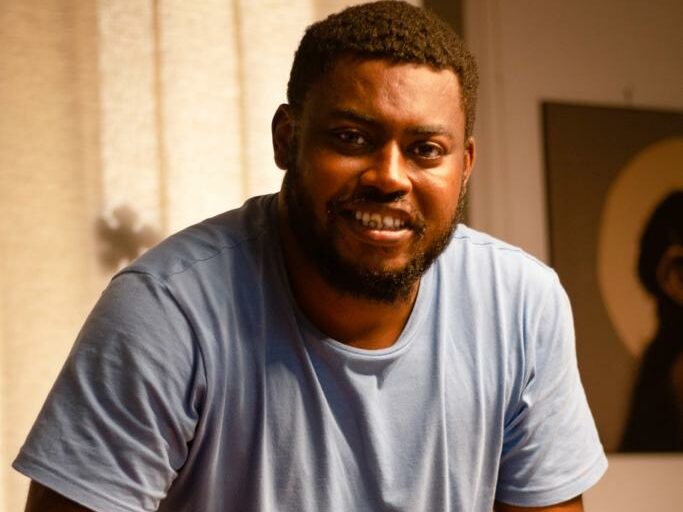 What apps, gadgets, or tools do you consider indispensable to your work?
I use an iPhone. For meetings, Microsoft Teams, Google Meet, and Zoom. Because I do a lot of written engagements, I use Grammarly often. For some weird reason, I try not to spend too much time on social media, so you rarely see me tweeting or going through Instagram or TikTok.
I'm a balance between a conventional person and a techie. I use technology for work but still write in my regular notepad. So, if I'm to write a memo or something entirely new, you would most likely see me pick up a pen. I use a diary for such writings, and I try to scribble.
What's your favourite shortcut or hack for getting things done?
I arrange my email using a priority-based system, so some people's emails always appear first by default.
So for specific tools that drive what you may refer to as efficiency? I have a notes app on my iPhone, and that is my friend. Because my work requires a lot of engagement, most times, I'm either speaking or writing. To ensure that I don't forget things, I have a sticky note on my laptop which I use to take notes during conversations.
I also use many speech-to-text apps to convert my words to text.
What task(s) do you dislike but still do?
Having to come up with a memo. When you read my memos, you'd probably say, 'This guy really loves writing', but left to me, I would rather say most of those things than write them. It's the same with documenting reports, but I have to do this because documentation is essential, especially in our line of business.
How do you recharge or take a break?
First off, I like sleeping; it's one of the most affordable ways to recharge. I listen to music too. I enjoy research, so when I'm not working, I'm researching different topics unrelated to banking or technology. Just yesterday, I was reading about something in health science yesterday, so you can catch me trying to learn about a disease or a plant. I find it relaxing just reading something outside of my conventional path. Also, spending time with my family is very relaxing.
What are you currently listening to, watching, or reading?
I love gospel music, so I listen to a lot of Hillsong Worship. I'm listening to a few Nathaniel Bassey songs and Jireh by Elevation Worship and Maverick City Music.
I'm reading Blue Ocean Strategy by Renée Mauborgne and W. Chan Kim, and Playing to Win: How Strategy Really Works by Alan G. Lafley and Roger Martin.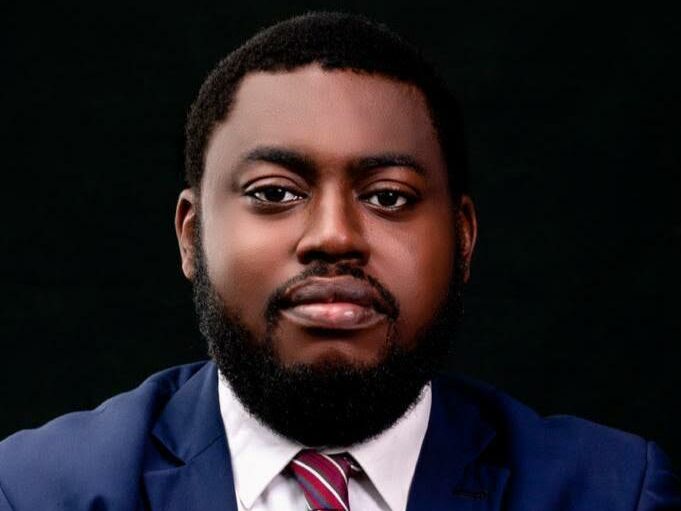 What's the best advice you've ever received?
While I was in university, I admired this professor because it was strange for him to have been a professor at his age; he was 40, and that's very uncharacteristic of public universities. For him to have been a professor at 40, he must have gotten his PhD maybe when he was 31.
When I engaged him, he said, "One of the secrets of speed is to seek uncharted paths, bring light to that path, and become the light-giver for that path." That advice has never left me. Even as I forge my career, I'm always looking for that path that most people may run away from or are unaware of.
What's a problem you're still trying to solve?
That's simple — connecting the old and the new. I see myself as a bridge-builder between the established and the institutions that are just getting established, and it's a consistent problem because a lot of work still has to be done when it comes to mindset shifting. Tech startups and traditional financial institutions must change many of their current perspectives.
Who would you like to answer these questions?
Elon Musk.