The non-fungible token (NFT) market has experienced unprecedented growth since 2021. Although transaction activity dropped from $3.9 billion to $964 million between February and March, the market is still very active, prompting one to wonder what makes NFTs valuable? Why are people buying NFTs?
Understanding the science behind NFTs doesn't necessarily reveal why people will spend millions of dollars on a digital asset that exists as a string of numbers on the blockchain.
In this article, we explained that NFTs are made up of metadata representing the artwork, meme, music, or even a tweet listed as an NFT. So whoever bought Jack Dorsey's tweet for $2.9 million didn't buy the tweet; they bought metadata representing the tweet.
While this gives you an insight into how NFTs work, it doesn't clarify what makes them valuable; if anything, it proves why they should be worth less than they are.
The simple answer to why anything is valuable is because people say it is. Money has no value; its value is ascribed to it by people, without whom it would just be a piece of paper.
The same thing can be said of NFTs, but I decided to speak with some experts who have spent thousands of dollars on NFTs to get their thoughts on what makes NFTs valuable, and they had some exciting things to say.
Is buying NFTs just a flex?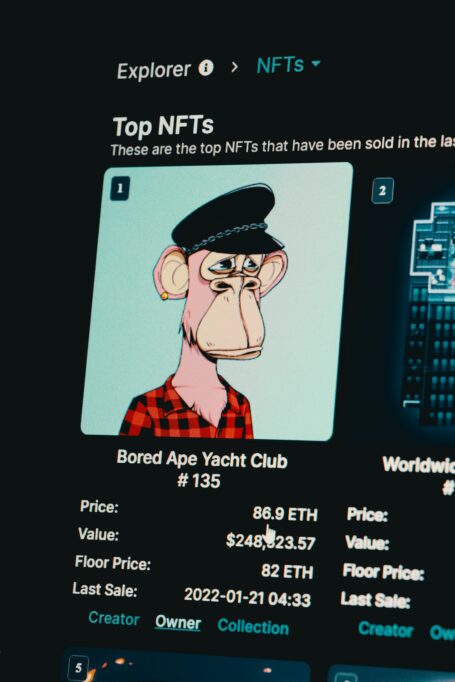 Micheal Ugwu, angel investor, CEO of Freeme Digital, and crypto/Web3 aficionado, is perhaps the best person to speak with about NFTs and crypto, and for a good reason.
Ugwu got into the NFT space early. He is one of the few known Nigerians who own NFTs from prestigious collections such as the Crypto Punks and the Bored Ape Yacht Club (BAYC). One NFT from this collection sells for at least $300k and as much as $3 million.
While NFTs from the BAYC might cost a fortune now, Ugwu told me that when it launched in April 2021, they sold for $300. However, the collection has since built a robust and respectable identity that has made its value skyrocket.
"The Bored Apes is an example of a PFP, also known as a profile picture. They are seen as digital identities, and as we transition into this world of Web3 and the metaverse, you're gradually seeing people push their real human identities to one side and adopt these pseudonymous identities."
But why would anyone want to adopt an identity based on a Bored Ape? According to Ugwu, people build brands around these super expensive profile pictures, and there are a lot of perks to doing that.
"Number one is you own the digital identity, and you can build your brand around it; we've seen people open up restaurants using the Bored Ape brand."
Owning a Bored Ape as an individual, group, or even a company is good PR, and you are associated with luxury and class.
Interestingly, owning a Bored Ape automatically makes you part of an exclusive club, one of the perks which make Ugwu describe the Bored Apes as a membership utility token.
He owns a Bored Ape, which means he is a member of this exclusive club alongside celebrities such as American pop star Justin Beiber; football star, Neymar; and American singer, Post Malone.
"Last year, when I attended NFC NYC, there was a range of various exclusive parties in New York, and you needed to have a Bored Ape to get in."
While NFTs might be a new phenomenon, paying millions of dollars for exclusivity is not new.
According to the Chicago Booth Review, people are willing to pay so much for exclusivity because it "reflects a deep-seated aspect of human nature: we put greater value on things that other people want but can't have, just because they can't have them."
According to CoinGecko, only 6,267 people in the world own Bored Apes. Considering that one person could hold several wallets containing Bored Apes, that number is probably less.
Due to the current crypto market crash, its floor price has dropped significantly, but it still has a market exceeding $1.6 billion.
The concept of exclusivity as it applies to everything else also applies to NFTs, albeit digital and nascent.
According to Ugwu, "It's not just about having the picture of a monkey or picture of a cartoon; to me, it has a lot to do with capital formation." Something he understands well as a businessman, considering how the Bored Apes position him for opportunities.
Beyond exclusivity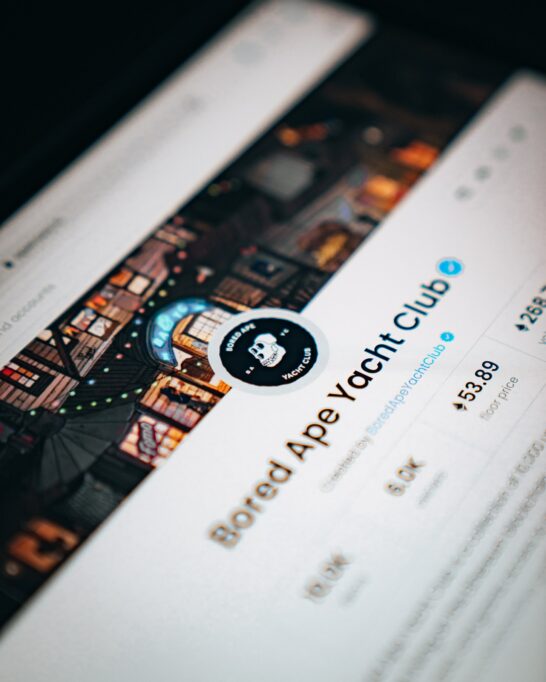 Exclusivity is great, the thought of being in the same party as Justin Beiber certainly makes me happy, but that's not where the value of NFTs end.
The BAYC was created by Web3 company Yuga Labs, currently valued at $4 billion after a $450 million raised by Andreessen Horowitz in March 2022.
While owning a Bored Ape does not equate to having equity in Yuga Labs, the company's growth affects the value of its NFTs.
"You don't own equity in Yuga Labs; however, because Bored Apes were Genesis products of Yuga Labs, as the value of Yuga Labs increases, the value of your NFT increases."
This should not be confused with security. The Apes are simply products of the company that increase in value as the company becomes more valuable.
Imagine it as iPhones becoming more expensive as Apple's valuation increases. Although this is not an accurate comparison because both companies have completely different product classes, imagination, however, is an essential factor in understanding Web3.
It's mostly just a flex
"Another thing you have to remember is that in the real world, people like to flex."
And how do people flex?
Ugwu puts it accurately as people saying things like "I can spend ₦300 million ($722,559) on a car" or "Oh, wow! I have this Rolex or this Patek Philippe."
But NFTs bring the flex to the digital world. The funny-looking apes become the equivalent of the ₦300 million Lamborghinis and diamond wristwatches in the metaverse.
When NFTs become worthless
Humans ascribe value to things, and we can also take away value. NFTs, as revolutionary as they have been touted to be, can have their values stripped away.
In March 2021, Twitter Co-founder, Jack Dorsey, sold his first-ever tweet as an NFT for $2.9 million.
The news was met with excitement and scepticism. But the buyer, Iranian-born crypto entrepreneur Sina Estavi, definitely thought there was something valuable about the NFT until he tried selling it.
The entrepreneur listed the NFT for $48 million but got a bid of $280.
According to CoinDesk, by the end of the auction, the NFT's highest bid was $277. Estavi told the news outlet that he might not sell the NFT if he does not get a good offer.
I tried to figure out why the value of the NFT took an embarrassing nose dive with no success. However, this proves that the lack of actual utility behind NFTs will continue to put a big question mark on their value.
For the love of art?
NFTs are valuable to some people simply because of the creativity or sheer skill of the artist who created them. People will spend millions of dollars on a piece by Van Gogh for the same reason they'll pay $69 million for a digital artwork by NFT artist, Mike Winkleman.
When it comes to buying NFTs for the love of art, it happens mostly with one of one artworks. These are single artworks created by an artist, unlike the 10,000 computer-generated collections that are referred to as profile pictures (PFPs).
While Ugwu owns NFTs from different collections, he also has NFTs he bought just because he loved them. Among them are the works of Nigerian digital artist and author Anthony Azekwoh.
But sometimes, if not always, the love for art is influenced by the artist's value. This is what Venn Oputa, Co-founder of the African NFT collection, Afrobubble, said about the reason for NFT's value.
And this does not apply to NFTs alone. According to Oputa, "If you look at some of Picasso's work at first, you might not have been inspired by it, you might not have bought it. But as the artist became more valuable as an individual as he got more sought after, the value of his works increased."
What makes NFTs valuable can be seen from different perspectives, which align with why people buy anything.
A common perspective that clouds most people's understanding of why NFTs are valuable is that the piece of art being purchased for millions of dollars is readily available to anyone on the Internet.
However, the same can be said about conventional art. There are several replicas of the Mona Lisa and many other artworks, but there are ways to identify the original.
One can easily take a picture of a million-dollar painting and circulate it on the Internet. However, this does not diminish the value of the original work. NFTs have just made identifying the original work easier.
So paying $1 million for the Coffin Dance meme could still make sense even though many of us have it on our phones.