Introducing Pacman Frog
The world of cryptocurrency is full of wild swings which makes it quite unpredictable. Gaining a market value of 40% in one day and losing 30% on the very next day can only happen in the crypto world. Unpredictability is its unique trait and most of the time one cannot predict the future of cryptocurrencies. However, some cryptocurrencies possess distinct characteristics that can set them apart from the other competitors, Pacman Frog (PAC) is one such cryptocurrency.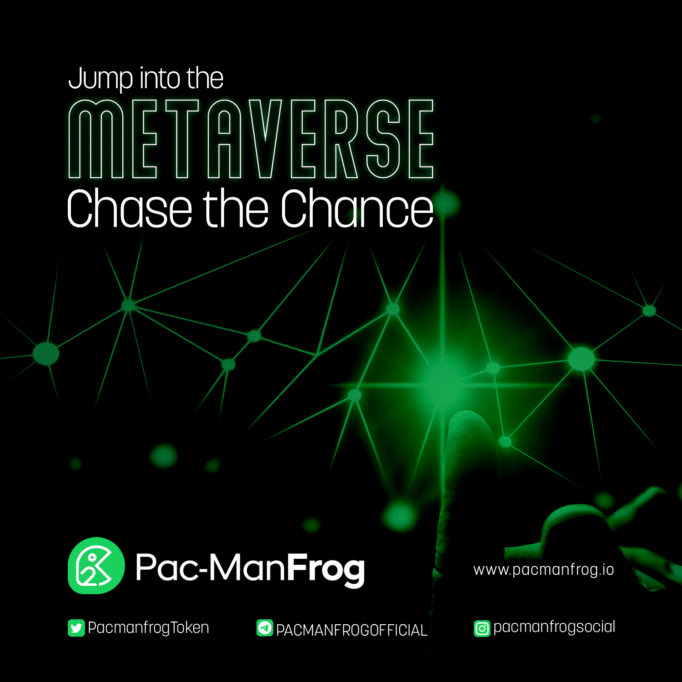 It is a recent cryptocurrency that is quite popular with investors, the project started on 30th March 2022, and it is in Phase I pre-sale. Pacman Frog (PAC) is a GameFi sector cryptocurrency, the inclusion of blockchain technology into the gaming industry to bring revolutionary changes. It runs on the Solana (SOL) network, due to which it directly competes with many Ethereum-based (ETH) applications. It is also aiming to launch numerous GameFi projects that will allow it to fulfill an accelerator role for NFTs and other gaming startups.
The three sectors that are expected to grow enormously this year are GameFi, Metaverse, and DeFi. While Pacman Frog (PAC) belongs to the GameFi sector, let's discover other sectors' cryptocurrencies.
Polygon (MATIC)
With a market cap of more than $11 billion, Polygon (MATIC) is currently ranked as the 16th largest cryptocurrency. It is considered a cryptocurrency in the Metaverse sector. It takes advantage of the issues present in Ethereum (ETH), especially their scalability and security, and builds a platform that eliminates all these issues. It is a decentralised Ethereum (ETH) scaling platform that enables developers to build scalable user-friendly dApps with low transaction fees without ever sacrificing security. It gains a massive 16000% increase in its market value in 2021, it is predicted to reach the top ten cryptocurrencies in 2022.
Fantom (FTM)
Fantom (FTM) is an open-source smart contract platform for digital assets, it is renowned for its high-throughput and fast speed. It is related to the DeFi sector, and its primary focus is transaction speed. They claim to have reduced transaction time to less than two seconds. It gained a massive 20,000% increase last year and now is ranked among the top 50 cryptocurrencies with a market value of more than $2 billion. As its transaction processing speed is greatly superior to Ethereum (ETH), the company could see dramatic growth in 2022. Even though it is still outside the top 25 by market capitalisation, the coin could enter the top 10 cryptocurrencies by the end of this year.
Conclusion
It is quite evident that both Polygon (MATIC) and Fantom (FTM) are top-tier cryptocurrencies and Pacman Frog (PAC) is nowhere near these giants. However, its solid foundation, future aspects, and uniqueness set it apart from other competition. As it is in its pre-sale period, investing in it would be a better choice than investing in other comparatively more stable cryptocurrencies.
The next important factor is its ecosystem. From NFTs to the GameFi sector, it involves many features, and they are already planning to include numerous projects into it that would utilise the ever-growing massive gaming industry. A fully functional teaching platform is also going to launch on this platform that will allow its users to advance their knowledge about cryptocurrency.
As stated earlier, DeFi, Metaverse, and GameFi are the three sectors that will see tremendous growth in the coming future. The best investment would be in cryptocurrencies related to any of these sectors, as Pacman Frog (PAC) is a relatively newer currency and as it is in its early stages, it is an ideal cryptocurrency to invest in. While other options are also pretty great, those currencies have already seen a massive rise in their market value.
For more Pacman Frog (PAC) information visit: