On election day, Olaide joins 799 other voters at her polling unit in Fola Agoro, Akoka to vote in the general elections. While on queue to cast her vote, Olaide observes little or no interactions among the voters waiting to cast their ballots. Like Olaide, these voters are here to cast their votes and depart for another election cycle (every 4 years). To them, the polling unit is just a voting point.
It dawns on Olaide that her polling unit is more than just a voting point. It is a community of voters who hardly connect and interact with each other before, during and after elections.
Olaide would love a social networking platform where she can Relate, Debate, Trade and Collaborate with voters from her polling unit and ward every day. Through this connection, she believes that, on a friendly note, voter engagements, associations, enlightenments, and support can be deployed and consistently sustained before, during and after elections.
The above is a simple story that has just birthed the world's first Social Network connecting voters with same electoral profiles. The Wardchat app is an effective and smart, non-partisan social network aimed at digitizing the electoral space, connecting, and building relationships among voters at the Ward, Local Government and State Level.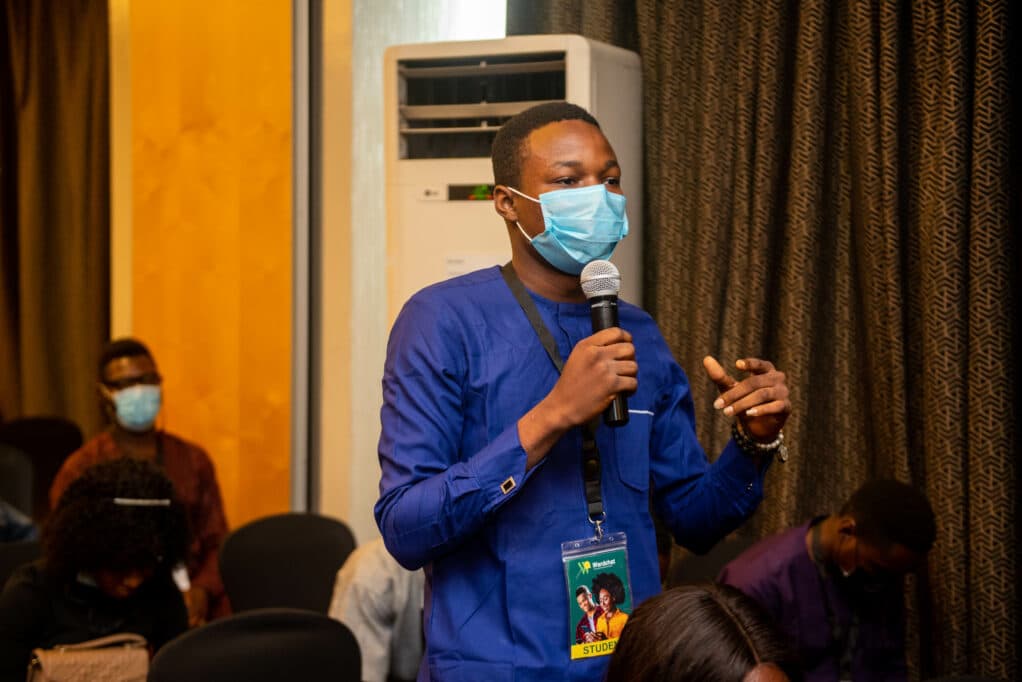 The Social Network has custom features built on Nigeria's electoral structure covering 36 states and the FCT, 774 Local Governments, 8802 wards and over 176,000 polling units. This technology has been developed to support, at the minimum, a community of 10 million registered Nigerian voters to relate, debate, trade and most importantly influence each other to participate in the electoral process either as voters or candidates. It is the first to serve a niche electoral community, starting with Nigeria's community of over 73million registered voters.
Going back to where it all began, in 2012 the Wardchat idea to connect voters at ward levels via social networking technology was conceived. In 2013, the 1st attempt to deliver this social network failed due to lack of app development expertise in Nigeria as the app world was still emerging at the time. As at 2020, the team started the development of the Minimum-Viable-Product (MVP); a Web-Based App based on the technology available at the time. By June 2021 there was a roll out of the Minimum-Viable-Product which received great feedbacks and surpassed the team's expectations: 1600 voters onboarded on the Web-Based App, 12,400 Active Users, 112,788 page views and over 24,000 User Generated Contents. The team's innovation was validated hence the move to the next stage.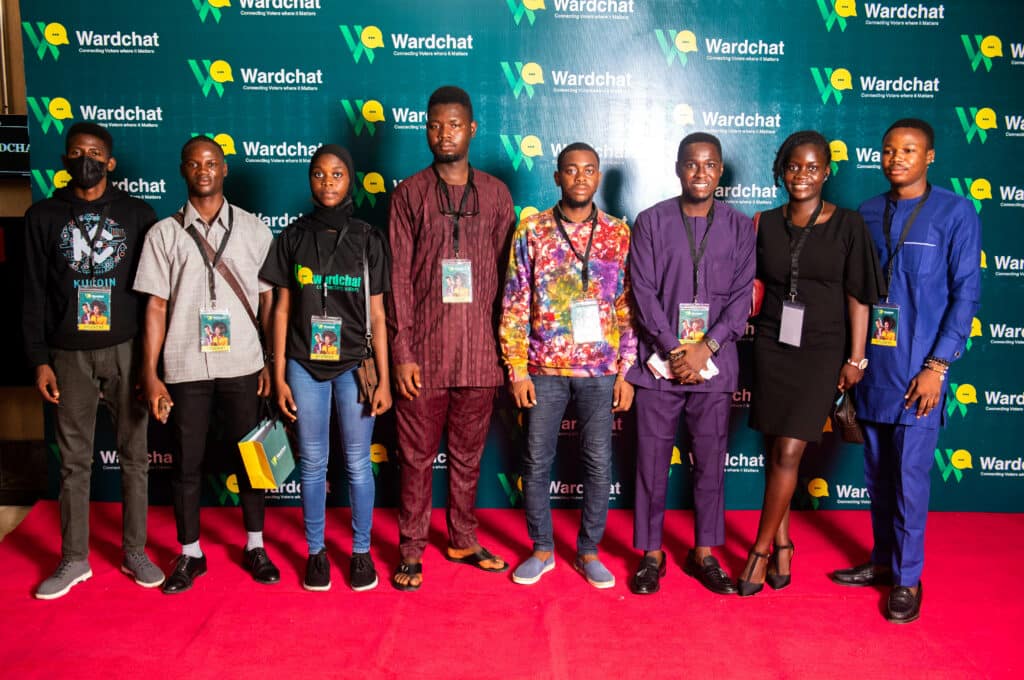 Four months later in October 2021 the development of the IOS and Android App and the complete redesign of the User Interface to simplify and improve on User Experience was kick-started using today's technology. Fast forward to 2022, 10 years from the idea conception, the hard work and consistency paid off as the official launch of the Wardchat app was held on the 8th of April at Four Points by Sheraton, Lagos.
In February 2022, the Wardchat team raised an undisclosed amount from an angel investor. This funding, apart from boosting the team's confidence on the viability of the App on a long term, is also currently driving the successful development and continuous improvement of the App, infrastructural upgrade, marketing, and promotions.
As a social platform evolving in the tech space, it is imperative that the app usage is beyond seamless, packed with features which are easily operatable and user friendly, impressively, Wardchat's user interface was created to function effortlessly and with ease. Here are some of the unique custom features to look out for:
The Feeds: On these, you can follow and share opinions, photos, videos, news and live events with voters connected with you in your state, LGA, and ward.
Seamless Multi-Share: This feature enables engaging and educative knowledge sharing among voters, across all electoral communities on the Wardchat feeds.
Electoral & Origin Switch: This is a Switch button which enables users to flip between Electoral and Origin Feeds. It is also available on the Local Government and Ward feeds.
Chat: A cool addition is the messaging feature that lets voters chat with voters they have made friends with after a follow-&-follow-back. We believe that developing rapport and trust among voters is a critical aspect of persuasion to end voter apathy and unfriendly debates in our electoral space.
Veering back to the official launch of the Wardchat app, the event was graced with the attendance of high dignitaries, Nigerians in diaspora, students, members of the Press and supporters of the vision. The Launch Host, Uwa Saleh introduced Kunle Lawal, Wardchat's Country Lead who gave a brief, detailed and precise introduction into the passion for actionable change and growth being a driving force for the ideation and creation of the Wardchat App and for the consistent effort put into bringing this project to live.
The official unveil of the app was championed by George Ashiru, a serial entrepreneur with a wealth of knowledge in his field, after which, some major attendees like Iposu Elijah Oluwakayode; Media & Communications practitioner, Akin Braithwaite; BOT Secretary at African Democratic Congress & Uche Chuta; Nigerian in Diaspora, impacted the guests with insightful goodwill messages.
The esteemed members of the Press from renowned press groups such as Tech-Economy, NAAN, This Day, Punch, TVC and Nigerian Communications Week were present at the Wardchat launch, documenting the event and capturing major moments to commemorate this milestone. The Press was utterly invested in the event and their curious questions were met with detailed and insightful responses from the Wardchat country-lead, Kunle Lawal. Below are highlights from the Press QNA session;
Question: 'With the upswing of tech apps in Nigeria, what sets Wardchat apart?'
Answer: 'Most of the tech apps coming into the market are fintech, Mobility, Insurtech or Edtech while Wardchat is the only custom-built tech app aimed at digitizing the electoral space for proximal relationships using the smallest electoral unit as a determinant during registration'.
'We play in the social media space where we have the foreign big techs like Facebook, Twitter, and Opera News Hub. But what makes us different is the niche market we would be serving, which is Nigeria's electoral community of over 73 million registered voters and over 120 million above voting age, our features are built for Nigeria's electoral structure which isn't an afterthought.'
'As of today, only Wardchat creates connections by matching user's electoral profiles thereby helping to foster engagement among voters that lead to better electoral outcomes, targeted audience conversations and ward-centric conversations.'
Question: 'what insight informed the product development process'
Answer: 'A major insight that informed the development of this app is realizing that every poling unit is a community of voters, and we believe this community should connect and interact as voters, no matter how dispersed they may be.'
Question: 'How do you think the app would change the way people would vote or collect PVC for the upcoming election?'
Answer: 'Firstly, Wardchat has been created with a long-term vision and not necessarily for the upcoming election. We are just happy this is coming at the right time for the 2023 elections for a peek into what the product can potentially become. We do not want to change the way people vote. We want to facilitate and create relationships among voters that will enable them to influence each other and collaborate for more informed electoral choices.'
'We believe that developing rapport and trust among voters at the ward level is a critical aspect of persuasion to end voter apathy and unfriendly debates in our electoral space. Among other things, we have plans to create a feature on candidate profiling and risk assessment to enable voters know candidates better and evaluate their choices.'
'To aid PVC collection, we plan a geotagging of all polling units in Nigeria so it is easy for people of voting age to know the nearest polling units to them by just checking on the app. And of course, we will have our offline outreach engagements to drive voter registration and PVC collections'
Question: 'What are your next key growth milestones for Wardchat?'
Answer: 'This is a long journey for us and we aim to have 7million voters onboarded on the app in 5 years. That is less than 10% of the voting population so we believe it is doable. In the run up to the 2023 elections, our target is to get to 1million sign ups on the platform with over 1.5million content generated.'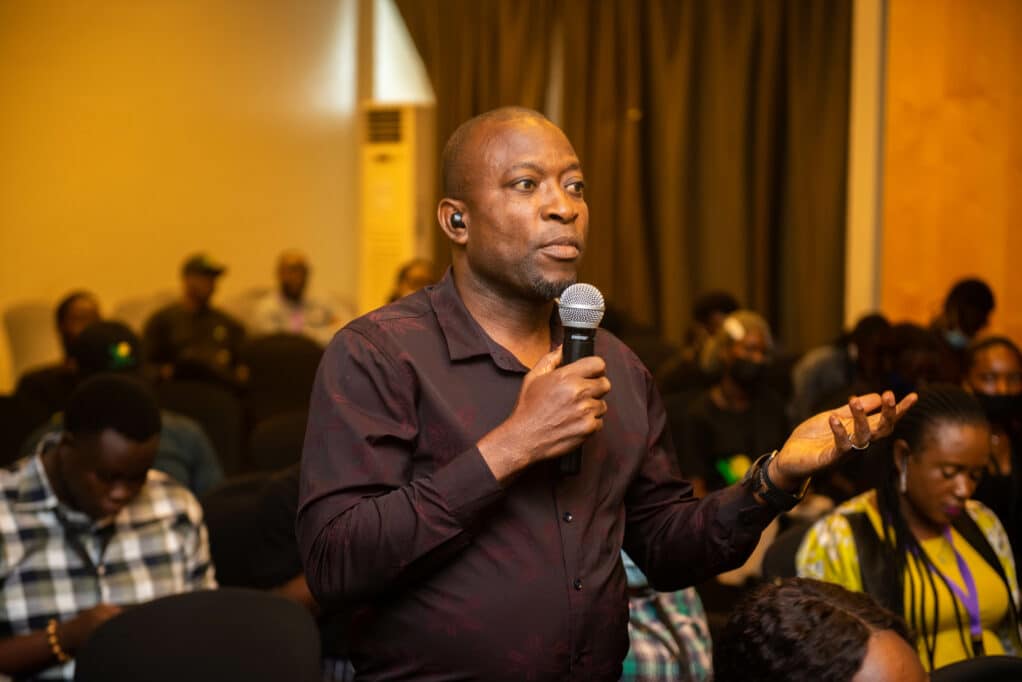 Question: 'What is the App's plan towards the electoral process in the 2023 Election?'
Answer: 'We plan to sign up a sizable number of voters that can use our amazing app features for incidence reporting, election monitoring, voter education, random polling and political campaigns, at no costs to them. We also plan to deploy a feature that will allow users report results from their polling units, and these will be collated and reported on a dashboard available for all users of the platform to see.'
Question: 'What does Ward plan to do to impact local communities in Nigeria?'
Answer: 'Our corporate social responsibility will be 100% focused at grassroot level. A great way to earn people's trust is to cater to their welfare while also highlighting issues they are facing for government and development agency interventions through our Ward Polling Survey. We also plan offline grassroots empowerment programs to support the needy.'
It was an entirely impactful event which was memorable for every individual who present. We are excited to join Wardchat on this journey and celebrate more major milestones in the future.
In the Wardchat Launch Video making rounds on the internet;
Baaj Adebule captures the value of this innovative app by Nigerians for Nigerians. Watch the video, download the app on Play Store and App Store, sign up, become a part of Wardchat's digitally social electoral community and Connect for Better.
Wardchat Contact email: [email protected]