Fast and Fun Reloaded in the Infinix Hot12i
If you thought the Hot11 was giving fast and fun vibes, then you're up for a surprise with the #InfinixHot12i. It is powered by a Mediatek Helio G85 Processor and a 5,000 mAh battery that promises longer lasting power. Basically, the #FastandFunWithInfinixHot12i is your go-to smartphone for gaming, entertainment and non-stop fun.
With a 64GB ROM, gone are the days when you have to delete the files you love on your phone because you need to free up space for the phone to run smoothly. Plus, you get up to 6GB RAM, thanks to its Extended Ram feature. So, now, the story's different because, with super storage and Files-Cleanup, worrying about lags or deleting the stuff you love is now a thing of the past.
With its F1.8 Wide Aperture Triple Camera, 6.6" HD+IPS premium super bright display, Garena integrated gaming space and a host of other features, it launches users to an upgraded experience better than what its predecessor could offer. Ensuring that the 12i not only maintains the fast and fun experience but takes it to a faster and more fun level for users to enjoy work and play all day long.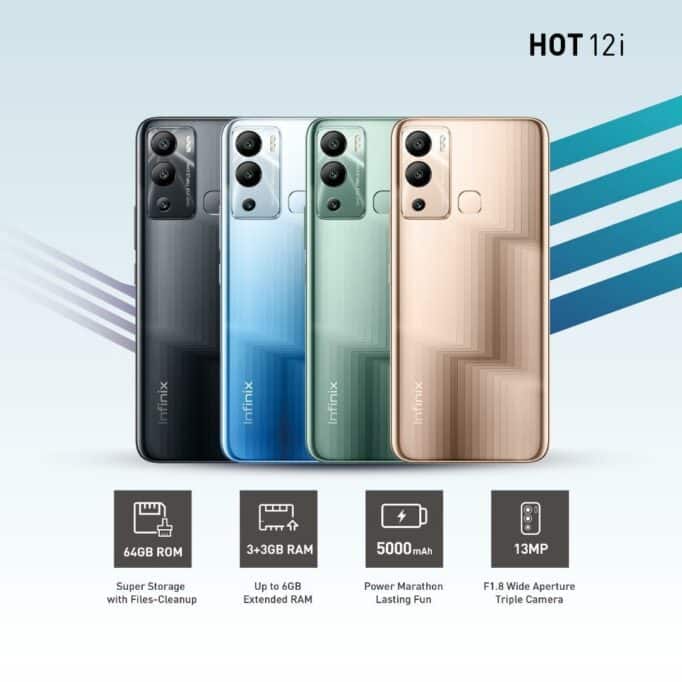 The Infinix 12i is one beautiful device you should have in your hands if functionality, entertainment and style matter to you. The Infinix 12i variants are available in any of our partner stores near you. The HOT12i (64GB+2GB) goes for ₦61,800 while the HOT12i (64GB+3GB) is going for ₦67,000.
Meanwhile, the Hot12i is only paving the way for something bigger, so you should keep your fingers crossed for the new possibilities it will bring you.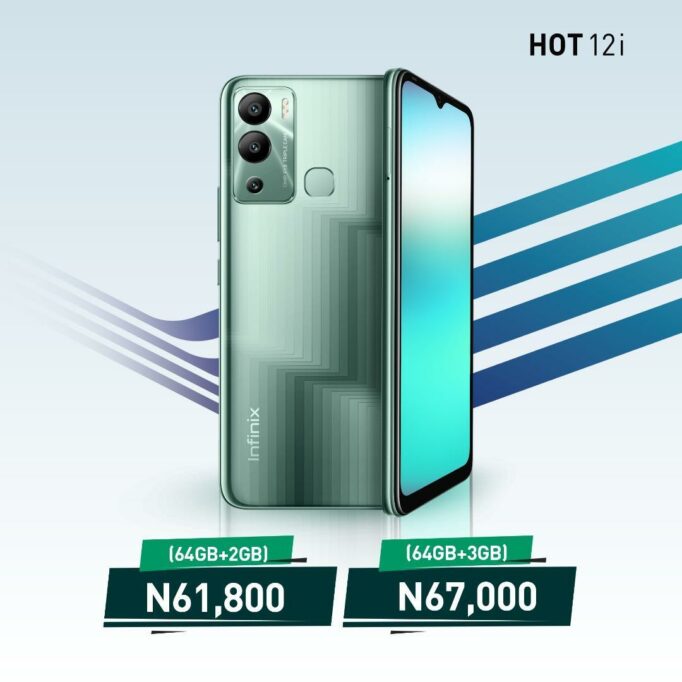 The trendy body of the Hot12i will be available in four colours that would have you styling your outfits to match your device colour because it pops like that. You can get more updates from Infinix on how to get this device and be in on what's coming next when you follow and engage on Instagram or Facebook.