SabiTeach, CDial Africa and LearnAm won the top prizes at the Innovation Challenge, a platform created to encourage innovative, tech-driven ideas to create sustainable jobs.
The Challenge was one of the top highlights of the Lagos Employment Summit, which held on the 3rd and 4th of March 2022, at the Eko Hotels & Suites, Victoria Island, Lagos State. The Summit, themed "Sustainable Job Creation Strategies: Collective Action and Prosperity for All", was powered by the Lagos State Employment Summit (LSETF) and Ministry of Economic Planning and Budget (MEPB) with the aim of driving discourse amongst stakeholders in the public and private sector, on innovative and sustainable approaches to job creation.
The Innovation Challenge was powered by the Lagos State Government, the Lagos State Science Research & Innovation Council (LASRIC), the Lagos State Employment Trust Fund (LSETF) and the Lagos State Ministry of Economic Planning and Budget (MEPB), with Lagos Innovates and Avant-Garde Limited serving as the executing bodies.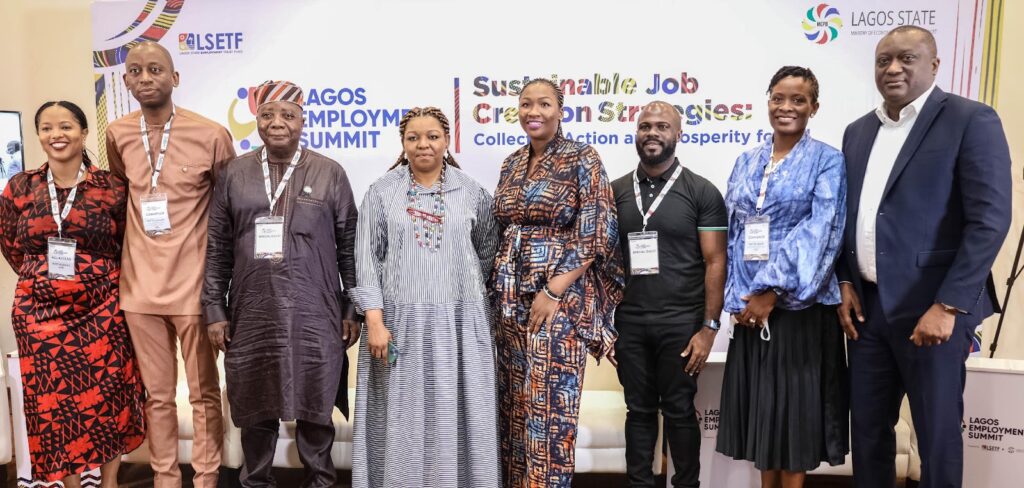 The Challenge, which was officially announced on the 3rd of February, received 165 unique entries. Following a meticulous selection process, 5 participants were chosen as finalists.
These finalists were:
Ajoo Vest, a fintech/digital inclusion platform seeking to centralize and digitize the "ajoo" thrift shift scheme practiced by small business owners to provide robust financial services.
Big Agri-Tech Company – A one-stop digital commerce platform for agricultural products aiming to enable farmers to sell directly to consumers at the most appropriate price, while ensuring that consumers can find the right products at the most affordable price.
LearnAm, a mobile platform aimed at improving the digital literacy of Africans and helping them access digital and vocational skills, through audiovisual content in localised languages.
CDIAL Africa, a cloud-based software organization that is fostering digital inclusion through indigenous African languages.
SabiTeach, a platform for tutors and learners to teach or learn courses such as Data Analysis, Content Writing, Project Management, Mathematics, Physics and more.
These finalists were selected to pitch their innovative ideas on the second day of the Lagos Employment Summit to a panel of judges, consisting of Member, Board of Trustees, LSETF, Sinari Daranijo; Lagos State Lead - Skills for Prosperity (S4P) Nigeria Programme, Palladium, Olusegun Alimi; Co-Founder/COO, PAKAM Technology, Wunmi Ogunde and Principal Consultant, Avant-Garde Limited, Kayode Olaniyan.
The pitch session was an exciting and thrilling one, as the finalists shared their ideas, receiving real-time feedback from the judges. Following the pitch session, SabiTeach emerged as the winner, with CDIAL Africa and LearnAm emerging as the 1st and 2nd runners-up. They won ₦2,500,000, 1,500,000 and ₦1,00,000 in cash prizes, respectively.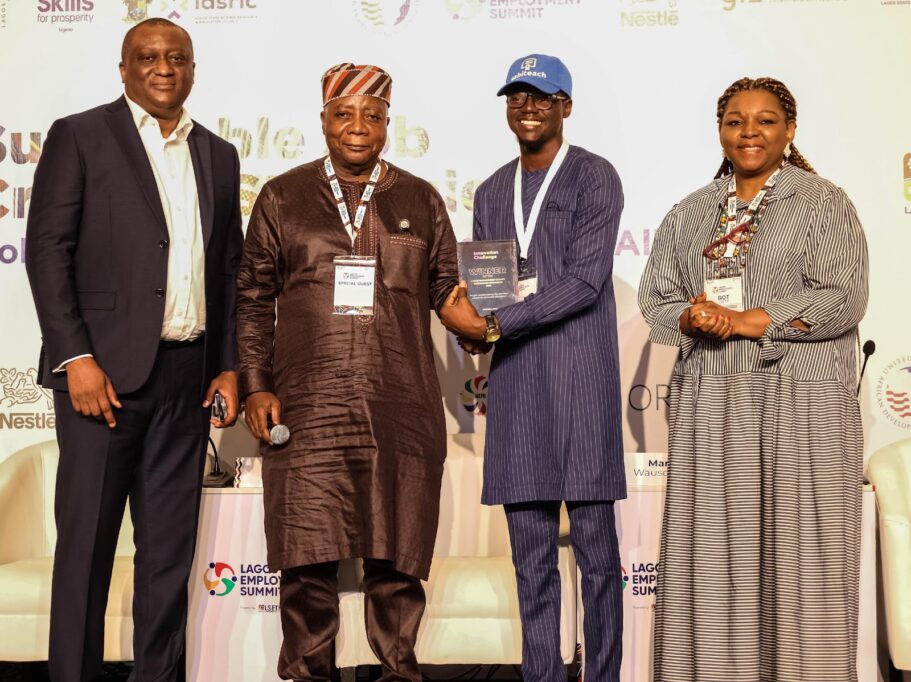 Speaking on the Innovation Challenge, the Head, Startups (Lagos Innovates), Ireayomide Oladunjoye, said, "We were glad to have had judges who are passionate about Innovation, Technology and Sustainability, and to have received the number of applications we did, indicating the interest of Lagos State residents in solving problems innovatively. We congratulate our winners and affirm that we will support them to scale their ideas and actualize sustainable job creation in our state."
Apart from cash prizes, the winners of the Innovation Challenge will gain access to specific interventions of LSETF, LASRIC and Avant-Garde, and get the opportunity to leverage their networks. All finalists will also have an opportunity to partake in the Lagos Innovates Idea Hub Programme.