…makes a global expansion into product and partnership model.
Data Science Nigeria (DSN) celebrates five incredible years of innovation and impact in its drive to raise one million Artificial Intelligence (AI) talents and lead the development of AI solutions that enhance the quality of life and wellbeing of over two billion people in emerging market.
In the past five years, DSN's work has won academic and social impact awards across the world and has been showcased as a best practice in the delivering scalable learning, research, and social good solution development.
The work of DSN has reached over 500,000 online and offline learners, coupled with high-impact research papers which have been showcased at the world's leading AI conferences. One of DSN's papers on the use of AI to address financial inclusion was the best poster at the 21st edition of the ACM Conference on Economics and Computation (EC' 20), the world's premier conference on the interface of economics and computer science, organized by the Association for Computing Machinery, New York, United States. DSN published the first Artificial Intelligence book for kids in Africa, which is currently being distributed free through the train-the-teachers; a program to support the massive adoption of digital skills across African schools.
As DSN marks its fifth anniversary, it is taking on a dual business model where it monetizes its research work for the sustainability of its non-profit efforts. Its new extension, DSN AI Innovation Limited, will operate in Nigeria and the United Kingdom and focus on advanced AI solutions development and deployment in the eras of Fintech, EdTech and MedTech. DSN's consulting and training practice will also be driven through an expanded network of local and international partners and independent consultants, as the business welcomes expert partners to support its delivery in a shared value business construct.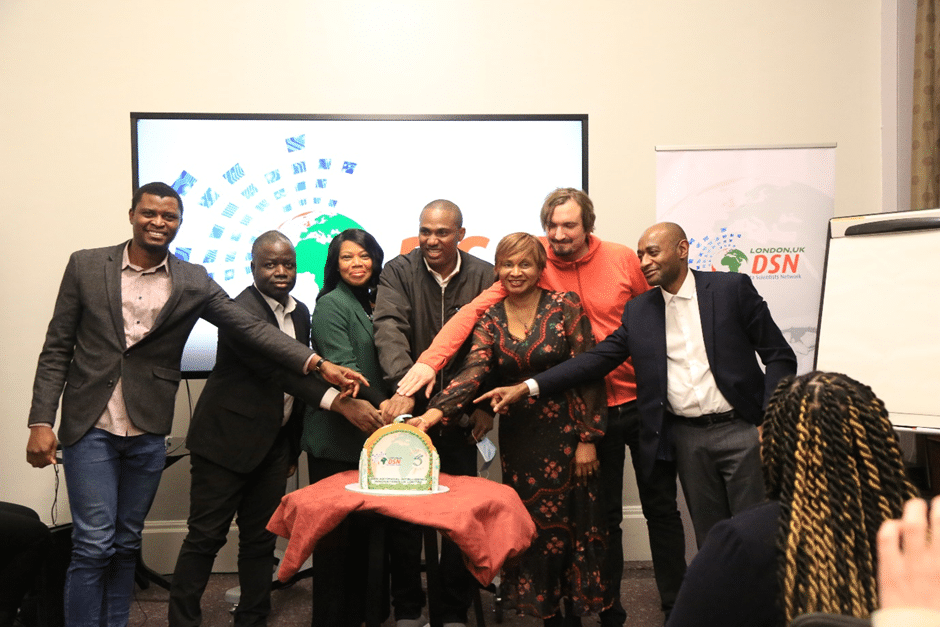 In addition, DSN also unveiled its new logo to reflect its global positioning and expansion beyond Nigeria. The logo, which has the global map of the world and emphasizes the DSN short name identity, reflects the organization's ambition to deliver high-impact AI solutions across the world while also expanding its free training and research network across many countries beyond Nigeria.
In his words, Bayo Adekanmbi, the founder and lead mentor, said, "this is an important moment in our evolution. We are becoming a distributed talent company with a global impact. We are excited about the opportunity to translate some of our works into products that will add value while also supporting our sustainability. I am also excited about the opportunity to outsource our projects to multiple partners as we co-create value at scale".
The new partnership business models mean that DSN will work with more independent consultants and experts across the world on an on-demand basis while keeping a streamlined structure powered by the best of the best full-time staff (shareholders), investors, expert project consultants, interns, strategic partners/mentors, strategic delivery partner companies, and the largest AI learning/research community in Africa.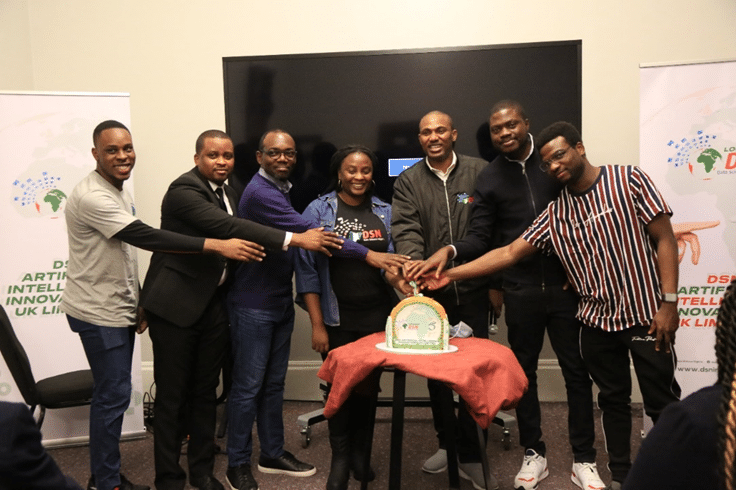 DSN's geospatial powered retail optimization platform, SpotOn has been experimented at scale while its EdTech adaptive learning engine has supported over eight million learners across Nigeria. DSN solution delivery platform has supported world-class organizations like Bill and Melinda Gates Foundation, Mastercard Foundation, AI Commons, World Bank, Chevron Nigeria, Shell Nigeria, Access Bank and others.
The DSN learning delivery has also been expanded with industry-level project participation, hackathon, learning clubs, professional learning groups, primary/secondary learning clubs and a female-only AI learning support network.
About Data Science Nigeria
Data Science Nigeria (DSN) is an Artificial Intelligence technology organization committed to building Africa's AI talent ecosystem and developing solutions for governance, education, health, retail, and finance. Our mandate is to raise 1 million AI talents in Africa and prepare them for the future of work while developing cutting-edge products in emerging markets, accelerating AI start-ups, and activating digital transformation for organizations in Africa.
Data Science Nigeria (DSN) focuses on these five major areas of value delivery:
Research and innovation
Products and Solution Development
Training and AI Community Building
Consulting and Digital Transformation
AI Start-ups Incubation