Easily connect Paystack account through webhook or Zapier.
Sync customer data and billing events
Create customer segments based on billing activity
Send campaigns to customer segments and create message automation through email and SMS
Engage, a marketing automation solution that helps businesses deliver personalised messages to customers has launched its Paystack integration. The integration makes it possible for Paystack merchants to connect their customer billing events to Engage and use that to send personalised emails and SMS to their customers.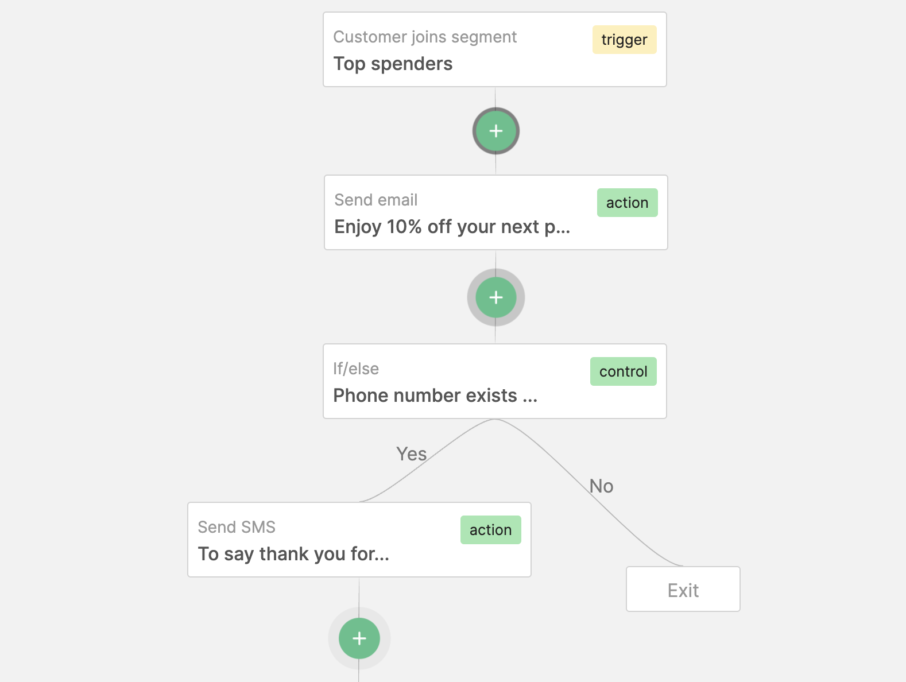 In just a few minutes, merchants can connect Engage to their Paystack account and use customers' billing activities like successful charges, new subscriptions, and more to create unique groups (what we call segments) or send personalised emails or SMS based on these actions. They can also automate the messaging for payment receipts, subscription renewal reminders and more.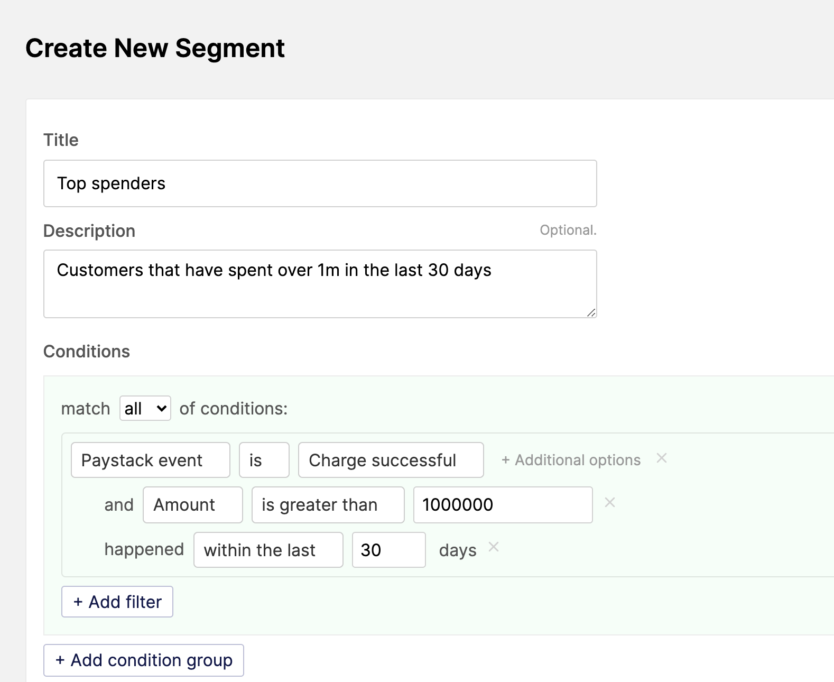 "This is a big deal", says Opeyemi Obembe, founder of Engage. "It brings a lot of value to merchants. As a merchant, you can use this to up-sell new services or products to customers, identify and re-engage inactive customers, incentivise top customers, and send targeted messages. This, in turn, will result in improved customer retention and increased revenue."
Launched February 2021, top businesses across various industries all over the world already trust Engage for customer messaging. These include Indie Campers, Reliance HMO, Kura, ExtraGas UK, Crop2Cash, Monument, among others.
Asking if there are other payment gateway integrations in the works, Opeyemi replied, "Definitely! We have Stripe integration, we have Paystack and we are already working on a Flutterwave integration. This should be available in a few weeks".
The Paystack integration is already available on the Engage dashboard and is free to use for all users.