In 2020, the Nigerian fintech sector raised $439 million representing 20% of the capital raised by all African tech startups; a testament to its growth over the years as one leader of the fintech industry on the continent. This number has continued to rise in 2021. According to a September 2020 report by McKinsey titled "Harnessing Nigeria's Fintech Potential," the total number of stand-alone fintech companies in Nigeria is over 200. The report also estimates that Nigeria's dynamic fintech sector raised more than $600 million in funding between 2014 and 2019. The country attracted roughly 25% of the $491.6 million raised by African tech startups in 2019 alone.
Nigeria's fintech expansion is not just limited to dominating the continental market, as indices show that the profile is like global emerging markets.
Nasdaq posits that Nigeria's fintech universe is wide-ranging but has a similar overall profile to global emerging markets, with payments and lending together accounting for 53% of the total landscape (close to the 52% Emerging Market average). The weight of software solutions (15%) is above the EM median (5%) and may reflect firms that are looking to service Nigeria's vibrant fintech network.'
We can trace the growth of fintech in Nigeria to the development of digital banking in the country. Interestingly, the growth of digital banking and its success in Nigeria took flight with the establishment of ALAT by Wema, Wema Bank's digital bank, in 2017.
ALAT by Wema came at a period when many Nigerians felt it was almost impossible to open and operate a fully-functioning bank from a digital device without stepping into a banking hall. As of 2017, some forms of banking still required physically walking into a bank to complete, including KYC, account update, address change, etc. ALAT provided a banking solution that sped-up Nigeria's digital banking growth.
The provision of seamless, paperless banking by ALAT and its efficiency witnessed immediate acceptance from Nigerians. Within a year of its launch, 250,000 accounts were opened with N1.6 billion in deposit. The bank has continued to yield growth, but what is of significance to the Nigerian fintech and digital banking space, is the trailblazing move that has changed the financial ecosystem.
The spread of the COVID-19 pandemic in early 2020 has further increased digital banking globally. According to Reuters, the pandemic has also increased the demand for digital banking in Nigeria as more and more people opt for online banking because of the lockdown and restriction on physical banking. This trend has continued into 2021 and is expected to carry on. The foresight and revolutionary presence of ALAT positioned it as an already tried and trusted system rather than a quick-fix solution coming onto the stage because of the pandemic.
More than just personal needs, ALAT also caters to the business needs of its customers especially with introducing ALAT for Business to support SMEs, startups and businesses. This all-inclusive approach makes it the only digital banking solution in Nigeria that addresses individual, corporate and business needs.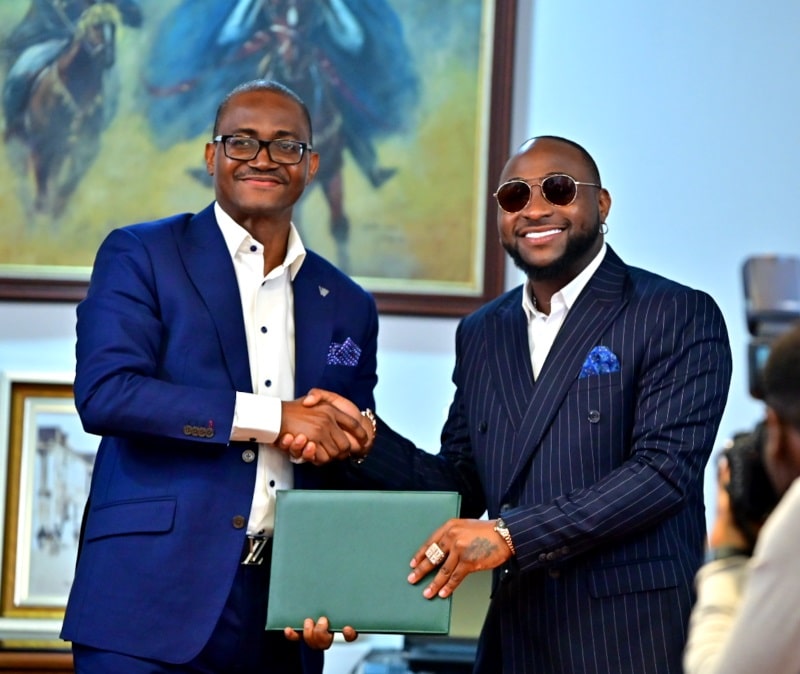 Clearly, ALAT by Wema has always been a step ahead in the digital banking space in Nigeria, and the recent unveiling of Davido as its new brand ambassador puts it squarely in the hearts of Nigeria's burgeoning young population. Strategically, the partnership with Davido further amplifies ALAT By Wema as a leader in an industry that is quickly adopting timely innovation. With this trend, in providing solutions that customers don't even realise they need, and providing opportunities to businesses, the overall growth in Nigerian digital banking and fintech is well-positioned to compete globally; thanks to the innovation of ALAT.