In the past 7 years, a good number of lending platforms have sprung up in Nigeria. Rightly so, as access to financial inclusion is still a major bane for many Nigerians. Access to credit to cover personal and business costs still remains a huge equaliser in the growth and development of the economy.
According to reportlinker, the impact of COVID-19 on consumer lending in Nigeria cannot be overstated as the local economy was impacted by recession following various lockdown measures, resulting in rising unemployment and decreasing disposable incomes. Mainstream financial service providers were already apprehensive about lending at the beginning of 2020, with most banks not meeting the 65% loan-to-deposit ratio with various sanctions being imposed by the Central Bank of Nigeria.
At FairMoney, we started with our lending products because we realised that there was a huge gap in the market, as Nigerians within a certain demographic could not access credit facilities to power their businesses and lives, especially through traditional Financial institutions.
Our mission has always been to serve the needs of as many Nigerians as possible. Our approach to doing this involves providing millions of Nigerians with loans and capital to meet their immediate needs and in some cases, to grow their businesses, and so far, we have acquired over 5 million happy users, 2 million bank accounts, and disbursed over ₦117 billion loans since inception.
Our goal ultimately is to use technology to bank the 60 million Nigerians currently excluded from the financial ecosystem. We have also introduced secure and innovative technology processes to improve our lending operations, as well as a strong privacy protection policy, and a comprehensive loan collection policy which has been successfully deployed in the last 4 years.
"The repayment rate has been impressive because we are using technology to underwrite loan facilities and we have also used Artificial Intelligence to underwrite loan facilities. This is a technology we have developed internally and a lot of banks do not have them. That is how we have been able to grow our loan book while maintaining a prudent risk appetite. Our Non-Performing Loans are greater than the average standard, i.e our growth rate is higher than the average industry standard. Our default rate has been around 10%," Laurin Hainy, CEO/Co-founder FairMoney said in an interview, recently.
After 4 years of providing credit, we realized that we could achieve more impact and deliver more value for Nigerians, and this year we have evolved from a quick loan app into a fully-fledged digital bank, as we recently acquired our Microfinance Bank License from the Central Bank of Nigeria.
We are using the existing infrastructure we have built to deliver a customer-facing service to solve the customers' financial needs in Nigeria.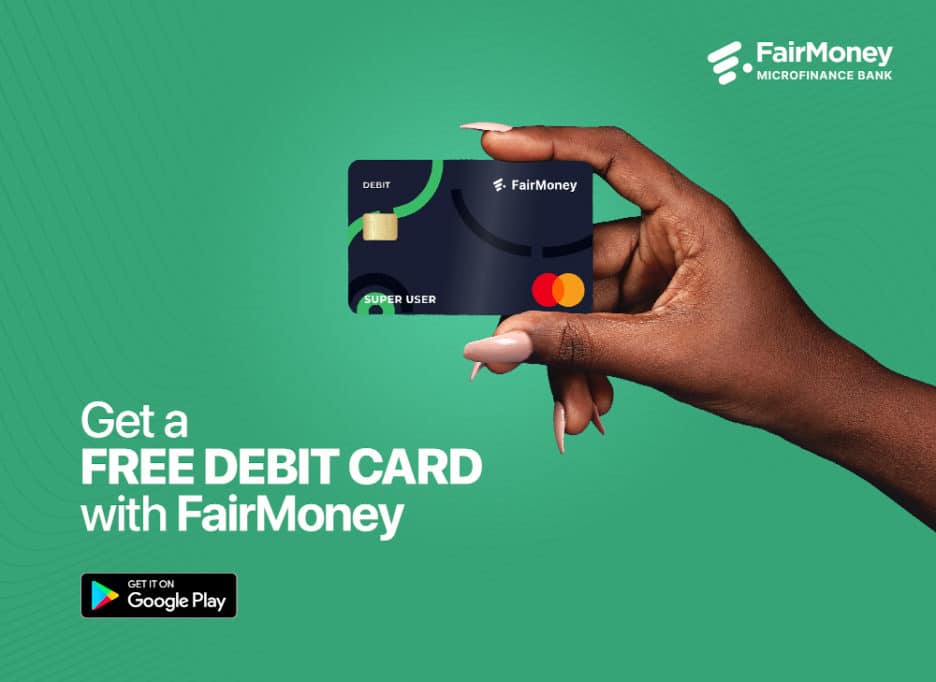 As part of our banking offerings, we provide salary accounts that help people manage their funds better, and bank account holders have access to a number of benefits including; 100 free bank transfers monthly with no transaction fees. We also recently introduced our physical debit card that enables our customers to do more with their funds, in the most convenient way possible. We believe that all Nigerians deserve more and at FairMoney, we are providing them with the tools to achieve more financially.
In addition to our recently launched physical debit cards, customers are to expect even more exciting updates over the next couple of months.
For more information on FairMoney Microfinance Bank, please send a mail to [email protected] or call us on +234 1 888 5577