The major challenge with market research and data collection on the African continent is the footwork involved when trying to reach less internet-enabled audiences. Major incumbent players like Kantar, Nielsen and IPSOS, still use face-to-face and labour intensive practices to collect data in Africa.
Physical consumer research leads to inaccurate data and long lead times which does not work in this fast-paced business world where representative data is changing by the minute.
Survey54 tackles these issues by enabling dynamic market research channels: from mobile-enabled field work to data-free web and mobile platforms.
The mobile-led platform solves the major limitations associated with in-person data collection, using machine learning to predict trends based on the data collected. Survey54 aims to be the leading platform for consumer intelligence in emerging markets.
Survey54's platform provides innovative solutions that simplify the process of survey creation, tracking and insights for marketing teams and researchers. The market research solutions they offer include: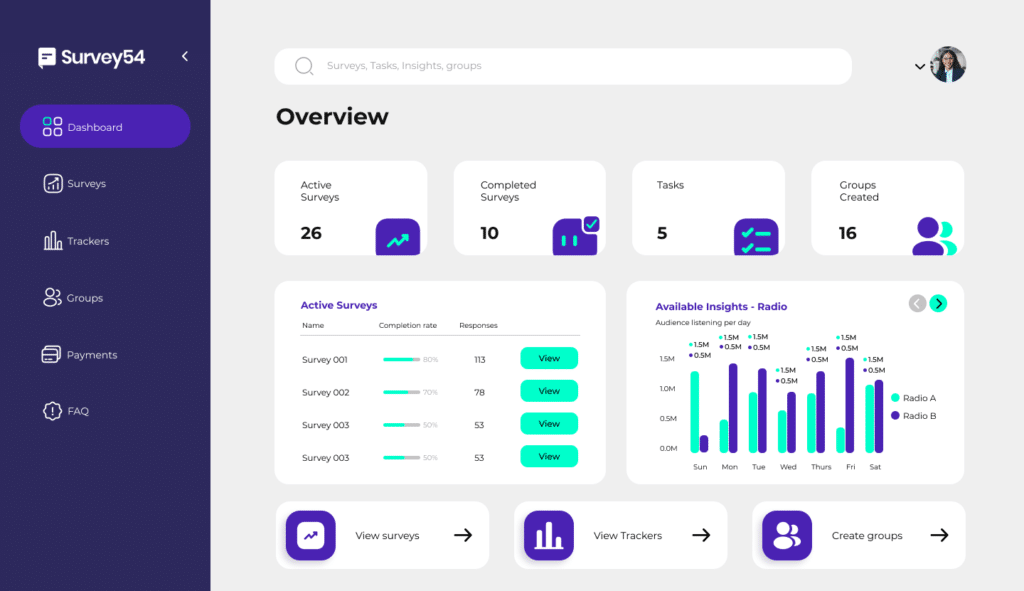 A self-serve platform that allows companies to create surveys, pick their audience in multiple African markets and get feedback in a matter of minutes. The self-serve platform has been popular with companies like Diageo and Kelloggs who depend on fast, responsive consumer data.
Category trackers enable companies to track data related to specific segments of their market. The ride hailing tracker is used by companies like Uber to analyse how people move from point A to point B within the cities they serve.
Media agencies can use Survey54's audience measurement tracker to learn what people are listening to and watching in real-time.
Stephan Eyeson (CEO and co-founder) says:
"Our mission is to make pan-African consumer research easy for companies seeking to expand and understand the market. In addition to helping companies make better decisions based on data, we also hope to help small businesses and startups establish consumer insights before launching products. There is still a great deal of data to uncover in Africa, and we hope to do that by leveraging our market research platform."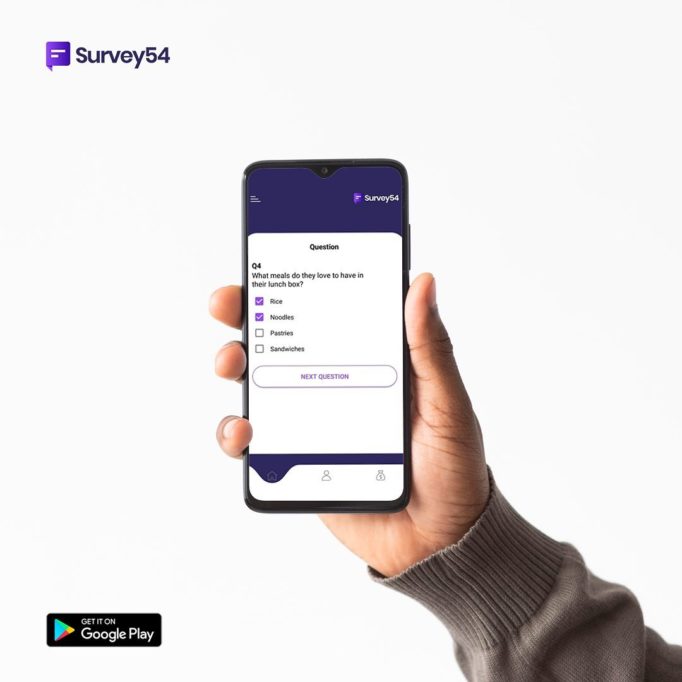 Here's what clients are saying:
"Survey54's platform helps us gain a deeper understanding of our users within existing and new markets." -Ayesha- Uber Strategy Team
"Market research is now easier using Survey54, as we get quick and easy insights into ever changing consumer habits within West Africa." -Koffi- Marketing Manager, Diageo
Survey54 (which raised a pre-seed round of $500,000 late last year) is currently active in Ghana, Nigeria and South Africa (among others), and is constantly expanding into other African countries. The market research company boasts over 150,000 respondents taking surveys and performing tasks on a regular basis.
Reach out to the Survey54 team on [email protected] or send a message to the CEO at [email protected].