In a bid to bring quality and affordable healthcare to every Nigerian, Health Connect 24×7—a leading telemedicine company that provides 24/7 access to doctors, care coordinators and psychologists—embarked on a medical outreach in partnership with Slum2School Africa—a non-profit organization committed to providing educational scholarships for out-of-school children across remote communities in Nigeria. 
The medical outreach took place in Makoko Community, Lagos State, Nigeria.
Although telemedicine is already mainstream in countries like the United Kingdom, the United States, and even the United Arab Emirates, many Nigerians are yet to understand the numerous benefits telemedicine offers. While Health Connect 24x7 has helped in saving over 100,000 lives just in the first half of the year, the medical outreach helped in deepening awareness of telemedicine, especially among underserved communities in Nigeria.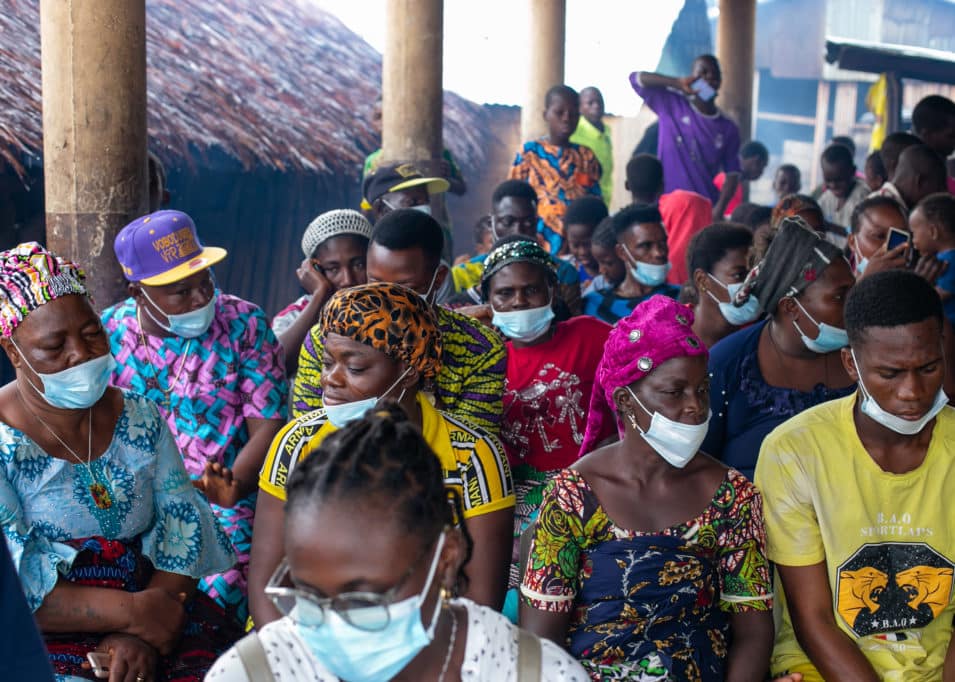 Health Connect 24x7 deployed its teleconsultation desk in Makoko Community, where the vital signs of over 200 persons were successfully checked and medications offered for treatment of non-emergency medical issues such as malaria, chest pain, cough, hypertension, headache and general body pain.
The patients were able to witness first-hand how seamless and easy the video/voice consultation with doctors, psychologists and care coordinators is.
Here's what a beneficiary of the free teleconsultation outreach has to say about her experience...
"I want to say a big thank you to Health Connect 24X7 for the opportunity to get sound medical advice from a doctor, and also receive free medications. My entire family was tested and given drugs for free of charge. This has never happened in this community before, and I am hopeful this initiative will be sustained."
It was an impactful experience for the doctors, care coordinators, volunteers and the indigenes of the community who came out in their numbers to experience the wonders of telemedicine.
According to Dapo Tejuoso, a director at Health Connect 24x7, "the doctor-population ratio in Nigeria is 1 per 6,000, as against the 1 per 600 recommended by WHO. This outreach allowed us to provide free teleconsultation and medications for those who cannot afford quality healthcare. We are hoping to conquer new market frontiers and extend our services to more NGOs, government agencies, HMOs, employers and telecommunication companies."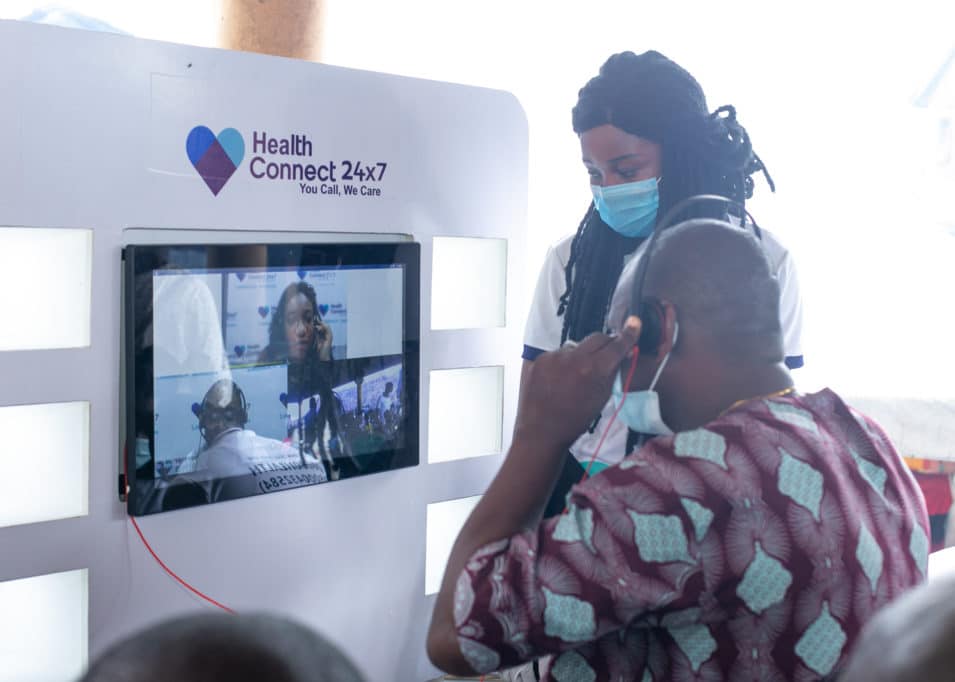 Ogechi Ofurum, the Head of Operations at Slum2School Africa, stated that, "we were able to detect some of our beneficiaries' potential health issues before they became a problem. We applaud Health Connect 24x7's efforts to improve healthcare access in Nigeria, and we believe that setting up virtual consultation booths in communities will eliminate common health barriers."
To stay up to date with Health Connect 24x7, or to learn about general health tips, please follow us on social media via @hc24x7. Download the Health Connect 24x7 mobile application or call 08000HEALTH (08000432584) toll-free to begin your telemedicine journey today.