How do you define a brain triggering design? Maybe it's the right mash of colors or eye-catching Action and Dialogue buttons for you. If that's your point of view, it's indeed lovely. But designs mean a whole lot more to the people at Smuv Creative. At Smuv, designs are self-expression made manifest through several skillful mediums. Those at Smuv Creative see designing as a way of life.
However, Smuv Creative isn't limited to just making things beautiful.
"Actually, Smuv mainly thrives on making sure you have your navigation spot on when using online platforms it has designed, making use of its ability to command UX (User eXperience) projects like King Arthur wielded the Excalibur", says Ability Elijah.
Brought into existence by a visionary move from young Entrepreneurship genius, Ability Elijah, and co-founded by graphics design guru, Nduka Light Chibuchi, Smuv Creative is a remote UX/UI design agency that is fully focused on gifting the world a brand new view to the digital landscape.
The Genesis and the Present
Being a success enthusiast, Ability, 26, has always had a thing for leaving a mark by providing solutions to some of the most prevailing problems in the digital world. He, alongside his co-founder, Nduka Light Chibuchi, 28, has founded and run a few couple businesses in the past. From Caketunes (a music distribution and beat selling platform) which was an evolution of Musiccloud (a less modified version of Caketunes and its predecessor), to iSabi Trivia app.
Having seen the ups and downs of running a business, the duo channeled their energy and experience to pick up and nurture a design studio in the late stages of 2020, and what a success that was.
Barely one year into launching Smuv, the company has worked on so many significant projects, gaining patronage from local and international clients alike. Outside of Africa, Smuv has worked with clients from Europe and North America and the success rate on client satisfaction has alarmingly hit a near-perfect record.
Being able to boast of an incredible 120 million naira in generated revenue and 8 fully paid in-house staff, Smuv is one of the fastest-growing companies in Africa and is rapidly climbing up the global stage. It is amazing how a company which launched with little or no resources hit it this big in such little time and such a saturated market with competitors that will most likely give you a run for your money.
According to Ability though, it is all in the mind,
". . .the greatest tool and asset one can ever wield. Smuv owes its unreal success to the brilliant minds around it. The team is outstanding to perfection, my co-founder is a god. What more can I ask for?"
If all of this happened with just a few steps, it is obvious how many more miles can be walked in the same shoes and pace because Smuv doesn't look like it is slowing down for anything.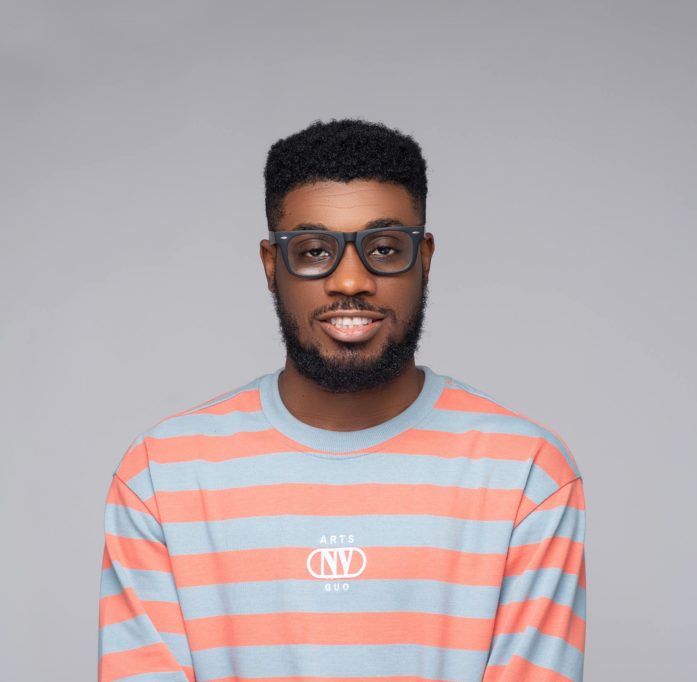 Leaving Fine Prints
Smuv's main objective is ensuring usability for every project they work on. Smuv designs platforms in such a way that when launched, users find navigation as easy as taking a walk in the park while eating an ice-cream cone. Ability leaves his remark on this saying,
"No matter how good the intentions of the founder of any online platform, their motive is totally defeated when users can't easily move around the platform without having to consult customer care. No user wants to be frustrated trying to find their way around an online platform. No matter how important the service being offered, users are more liable to dump it and find alternatives to that platform than they are to stay patient and try to figure things out. This is why UX is very important. UX design is like laying down the blueprint to allow easy accessibility through good road networks in a city or town. Users want to be able to go easily through your platform even if they are blindfolded, and not feel like they are solving a puzzle or walking through a maze. No one wants that. That is why it is called User eXperience and that is why Smuv is here solving that problem."

Smuv Creative also paints the digital world beautifully with all shades of bright, therapeutic colors.
However, at the forefront of this masterpiece of service is UX Design, followed by UI, UX writing and Branding.
In this light, Ability Elijah has described Smuv Creative in the way that best befits it.
"We are like city builders, we make sure to put every sign and road network in place so you never have to lose your way. We are the paint and we are the brush, we are a collective force, an unparalleled unit of specialist creatives. And the internet, the world is our canvas."
Art of the Team
Considering Ability's entrepreneurship prowess, Smuv has had its operations powered by the best possible talents in their respective fields - from graphics designers to other content creators. Ability Elijah believes in gaining optimum output levels from each member of the team by creating a sound unity of direction and providing a very conducive work atmosphere. He states,
"The Employee Relations tradition at Smuv Creative is what greases the engines that make the whole process work. We believe in a unity of direction and we make sure every member of the team is comfortable enough in order to let them focus and create all the wonderful results you see coming out of Smuv week in, week out. In all of this, we make sure everyone's psychological needs are always met. At Smuv, even though we are a remote company, our culture is designed to make you feel at home with yourself while at work. And we make sure this is implemented during every single project, even if it requires using unorthodox methods. We are not your everyday energy-draining establishment. Smuv is unique to the marrows, we don't joke with details. After all, the mind is our biggest gift yet as humans and as our biggest tool, I don't see why we shouldn't make taking care of it a high priority."
At Smuv Creative, everyone is given the freedom to express their unique talents and allowed the liberty to be human, to fail, and to take positives from their setback in order to better the next attempt. It is that liberty that allows each member of the team to harness their inner given talent and even become much better at what they do overtime.
According to Ability,
"Learning is a gradual process, time, and events the teachers.
Our vision is to become the most reliable design studio in the world by changing the way people see UX/UI. We aim for people to come to Smuv and discover that whatever design they imagine, it can be brought to life. We have already brought so many imaginations to life and our vision is to make this global - making internet navigation as easy as an evening stroll while bringing the world's 'design dreams to reality."
Smuv Creative aims to empower every company on the planet to achieve more through their very unique UX/UI designs. They want to make the internet a fun place to be by designing user-friendly platforms, thereby helping every client they come across to provide a hassle-free internet experience for their own customers – step by step.
Ability remarks that,
 "We want to leave a permanent footprint in the digital world. To have a design signature that can be easily spotted and recognized anywhere. To give UX/UI a new meaning by making unique and unmatched designs, gifting the world a brand new view to the digital landscape."

Visit SMUV'S website to learn more.