Gloomme Business Connections Limited, a digital transformation company with records of building transformative social media networks and software applications, have announced 'Ifunanya Anya' as its new Chief Executive Officer.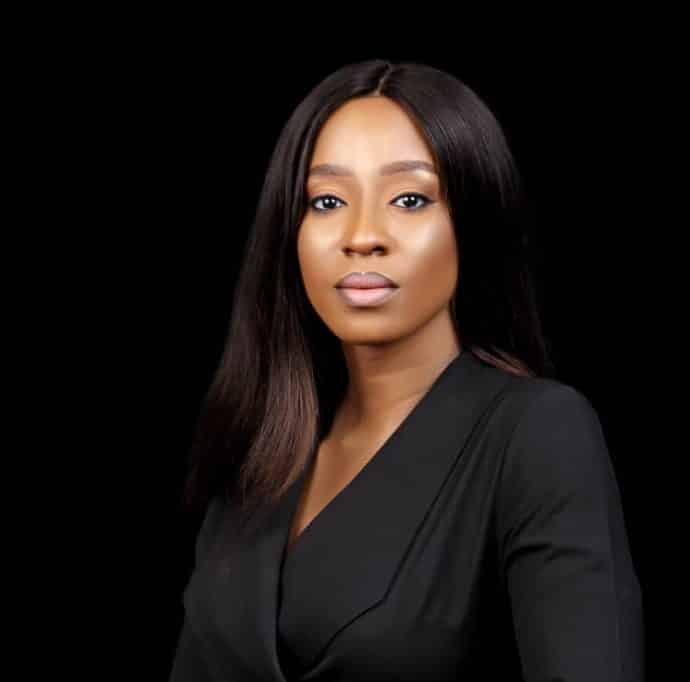 In a statement issued by Gloomme Business Connections Limited's parent company, IPI Group Ltd; a business conglomerate that have consistently provided high-end valuable services to many renowned local and international corporations vis-à-vis enhancing their productivity concerns, by helping them to bridge the gaps around their businesses processes through its cloud, technological solutions, business consulting, software development and implementation services for digital platforms.
Stated that "Ifunanya emergence is said to be in adherence to our organization's policy of appointing internal candidates that are resourceful.
Her emergence as the C.E.O was for a plethora of reasons fundamental among these includes, her robust understanding of building all-inclusive technology businesses and markets, her unyielding conduct to always comply fully with the ethical standards of the technology profession and the business, her dedication, commitment, staunchness and show of leadership capacity over time in handling task, her ability to manage projects from the ideation phase, design phase, test phase to the market ready stage.
All of this wherewithal placed her in an outstanding position to lead further the growth and sustainability of the business.
Her new role will include overseeing the day to day management and operations of Gloomme Business Connections Ltd, building strategic partnerships, driving the development of more innovative digital platforms and solutions, enhancing performance that will impact the company's business value offered to its clients, in addition, develop new business frontiers for the company."
Over the years, Ifunanya has risen through the ranks and has served in various capacities within IPI Group Ltd.
Before being the C.E.O of Gloomme Business Connections Limited, Ifunanya was the Project Manager for IPI Group Limited, where she supervised the management and delivery of several projects, overseeing the deployment of the company's service and custom digital transformation solutions to Its clientele. She was also involved in managing from the conceptualization, development, and delivery of Crowwe application – the First Nigeria Social Media Networking Platform and Gloomme App – A digital Workspace, developed with Nigeria's market in mind, Tablars App, Tablars Health, Drocke which are all registered trademarks of Gloomme Business
Connections Limited, a Platform, and Software development company.
All these apps have a build-in wallet system that facilitates the inflow of money, transfer within the wallet as peer-to-peer, and withdraw money back to the individual bank accounts. The system allows for Pay-in from an account to the platform via Interswitch Gateway, transact on the platforms using its wallet flow, and Pay-Out to individual accounts via Seerbit.
Ifunanya holds a B.Sc. in Economics from the University of Nigeria, Nsukka, and Certifications in Project Management and a Micro Master degree in Digital Leadership. She has undergone trainings in data processing and management.
Ifunanya is passionate about improving and growing SMEs (Small and Medium Scale Enterprises) in the Economy and pursues the Company's goal of creating an entrepreneurial business connections platform, seeking to bridge the gap between producers and consumers of products and services in markets.
Our vision at Gloomme, is to create an entrepreneur in every family in
Africa, hereby contributing our quota in reducing the steadily increasing
unemployment rate in the Economy.
Speaking on her new position, the new C.E.O, Anya Ifunanya expressed her appreciation to the entire IPI Group Ltd on her emergence.
She described the company as such with a vision to create an entrepreneur in every family in Africa, with one of its cardinal drivers, focused on building digital platforms that can help many build their social capital, grow their entrepreneurial business connections, either as individuals, businesses or independent professionals.
Gloomme Business Connections Limited, is a digital platform and software company focused on developing consumer applications capable of facilitating transactions between buyers and sellers while having fun, building fame, and generating fortune bridging the gap between producers and consumers of products and services in markets.
Gloomme digital platforms enable you to turn your ideas into reality and further assist users of its numerous platforms to connect and collaborate remotely or physically by transacting with flexibility and guaranteed data security.
She stated that the world of digital transformation is driven by data and platform technologies today demands a high-level business growth expertise and a set of practices to align business focus with technology solutions.
The prospects for growth of our company, Gloomme Business Connections are quite enormous particularly now that the global economy is
tilting fully to the gig economy, individuals and businesses are almost completely depending on digital platforms to be able to network and transact seamlessly.
The Gloomme App and Crowwe social media network is both compatible with Android and iOS mobile devices and are already live and available for download on Play Store and App Store.
The lack of available alternatives, where genuine economic activities can be done, has created a huge economic and social crisis, where criminal elements across the country has consistently explored idle minds and lured them into criminality, these out of many issues challenged us at Gloomme Business Connections to develop and deploy these digital platforms.
The Gloomme App was designed and deployed to serve as a free-market digital platform that focuses on connecting people and markets to facilitate transactions between buyers and sellers while having fun, building fame, and generating fortune.
The technologically driven social job application platform will enable vendors, service providers, sellers, buyers to exchange goods and provide services while also providing a medium where individuals or companies can search for artisans, experts, goods to render services and complete projects within a secure space.
While, the Crowwe is, a social networking app that incorporates the
payment system. Crowwe is the first Nigerian multi-purpose messaging, social
networking, and mobile payment app. it has a wide range of features with social and business functions.
At the moment, both platforms are already serving millions of users cut across both formal and informal sectors in Africa.
I must say that I am humbled by the confidence reposed in my abilities to spearhead the affairs of the company going forward.
I want to use this opportunity to assure all involved stakeholders that their respective needs will be met as well as the company's objective".
Gloomme Business Connections, has its headquarter in Maitama FCT, Abuja, and a branch office in Surulere, Lagos Nigeria.