"Future Throttle 2021" is a technology innovation event organised by Rosenics Technologies in partnership with US-based fintech company, Betascale, and Ukraine-based remittance company, Brownpay.
The event is organised as a means of promoting deep technology applications in the area of Finance, Logistics & Transportation and much more and creating discussions about that area.
The event is also setup as a means for Rosenics Technologies to unveil its plans of launching drones for logistics application called Khite.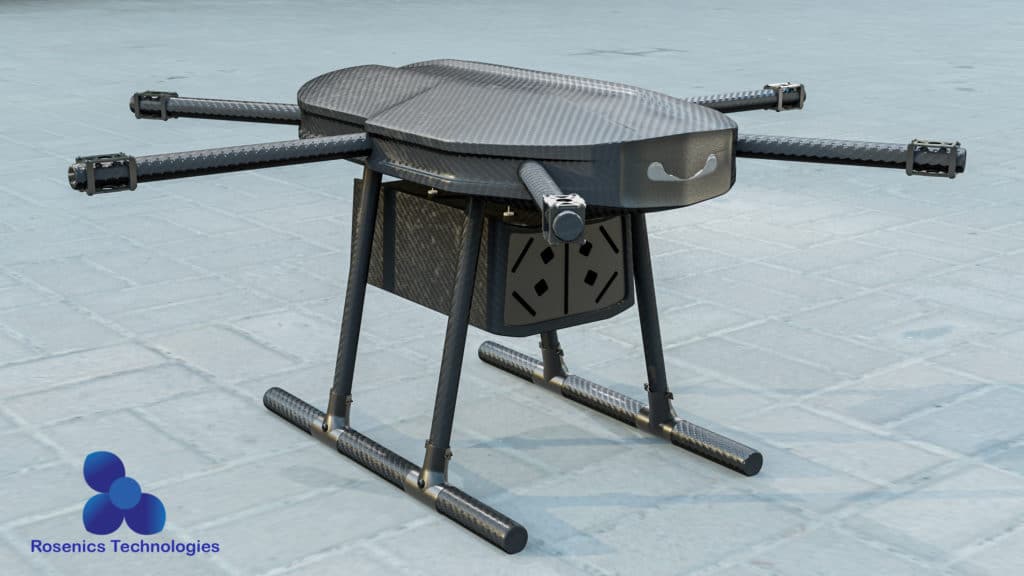 Khite, having an ability of flying 31 km with a max weight of 7 kg, is designed to handle light-weight parcels within a metropolitan area. With safety in mind, Khite is designed with a multi-level security protocol to guide against theft, vandalism, damage or loss. The multi-rotor drone system is locally designed and assembled by Rosenics Engineering team with the capability to be integrated via API to logistics software solutions.
"The focus for the next 2-3 decades would be transportation and logistics network development and infrastructure development, and this move would truly solidify e-commerce as a global activity," said Dr. Sandra Bakare, co-founder, Rosenics Technologies.
"The excitement for the future throttle 2021 event comes from the fact that it'll be the first of its kind around drones and Blockchain for commercial applications and not just from a technical perspective but also from a regulatory perspective," said Augustine Francis, founder of Rosenics Technologies. "There's also a great opportunity made available for other startups like us who have been in the field fighting to make our ideas established in a market structure such as Nigeria. This is the primary motivation behind the Demo-5 activity."
The Demo-5 is a demo session for startups and companies around Nigeria who have innovations around BlockChain and Robotics to present their innovations in hopes of raising funds, gaining new clients or increasing brand visibility.
To present your product idea on demo day, send an email to, [email protected]. The email should contain a pitch deck or a product brochure.
About Rosenics Technologies
Rosenics Technologies is a Nigerian-based technology startup that uses deep technology to create innovations for commercial application. It is a B2B startup that develops its product to enhance efficiency and operational advantages for other businesses.
The current focus of Rosenics Technologies is in drone technology for Logistics applications. Rosenics Technologies has teams in the USA and Nigeria majorly, with most of its members working remotely.
Our motivation behind our innovation is due to the fact that Africa has been a cynosure for top investors in the last decade, she is estimated to be one of the fastest growing economies by the year 2030 and this positive narrative has continued to place African states as top world investments locations with lots of virgin grounds to sow and reap from.
One of the biggest logistics challenges in Africa is poor road network which has proved to be a set backs to companies and E-commerce specialists. Technology has been on a steady positive curve in the African economy, ranging from tech skills being learnt by African tech enthusiast to developing apps and software that would make life generally easy for people living in Africa; we believe that investing in the technological sphere in the continent is bound to yield a greater ROI in 5 – 10 years.
Drone technology for logistics is one of such technologies with an astronomical ROI possibilities. Some researchers have pulled a note that the unmanned aerial vehicles are expected to generate over 100 billion dollars in economic growth and development by 2030 and a generation of about 100,000 jobs.
For more information, please visit www.rosenicstechnologies.com.