Agriculture is the second largest source of income for most countries around the world after crude oil. Most especially in Africa, agriculture is one of our major sources of revenue from planting and harvesting of crops to livestock farming. Pig farming is one of the lucrative forms of agri-business which most people are yet to discover. This could be due to the stereotypic saying that "pig farming is a dirty business." But in fact, with the establishment and popularity of more Asian restaurants in major cities across Nigeria, 5-star hotels, huge retail stores etc. it has made the demand for pork meat go off the roof but with a relatively low supply.
FarmPower is an agri-business investment platform, with their pig farm located in Oke-Aro, Ogun State. It is known as the largest pig farm in Africa, selling over 5,000 (fattened) pigs daily. FarmPower is ready and willing to leverage the sustainability of these pig farm products and also invite investors to make returns on their investments. FarmPower operates a standard fattening process for the pigs which makes them marketable to potential buyers, they maintain a high level of sanitary conditions around the pens, all the pigs have been inoculated against all diseases and there is a veterinarian on ground that ensures the good health of the pigs.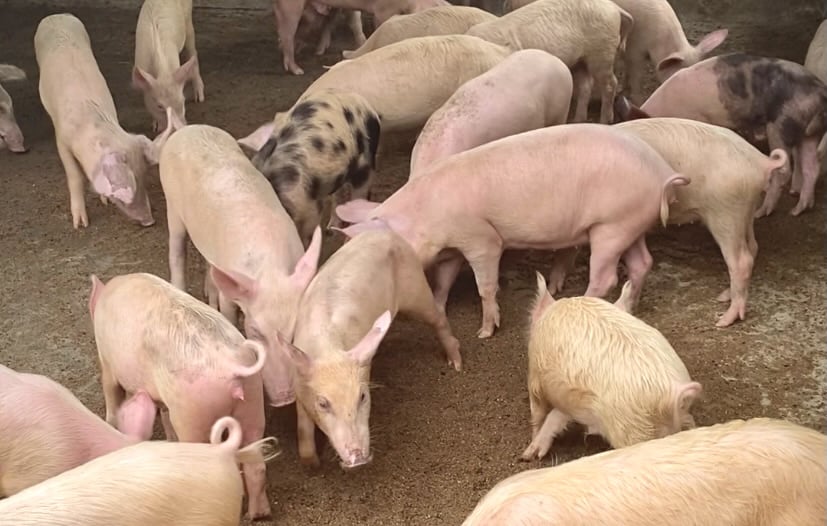 Investments in Agricultural-based products is a decision to ensure food security is made available to all while earning income for yourself and also feeding the nation. You can earn 40% ROI in 12 months when you invest #250,000 (per slot) in the FarmPower pig farm business. A 10% ROI is paid every quarter which means you get your ROI 4 times in a year. The pig farm is their most secured Agribusiness investment as it is insured with LeadWay Assurance Limited. This makes investment funds completely safe, regardless of any unforeseen contingencies.
Why choose pig business? Pigs can give birth to 8-15 piglets at a time, twice in a year. Their reproduction period and system of pig is faster than any other livestock like cattle or goats. Also, pigs can convert more energy/nutrient into protein and as a result they grow faster than cattle, goats or other livestock animals.
As FarmPower looks for more agribusinesses to venture in and expand to, another agribusiness you can invest in presently run by FarmPower is rice farming. This entails buying the harvested products from the local farmers who are into large scale production, and make them undergo different processes from cleaning to bagging for sale. This is definitely a great opportunity to invest as you earn up to 20% ROI in 4 months when you invest #50,000 (per slot).
"Agriculture is our wisest pursuit, because it will in the end contribute to real wealth, good morals and happiness." – Thomas Jefferson
For more information and inquiries,
Visit: www.farmpowernigeria.com
Or contact:
Phone: 07039603992, 07039304269, 09081012746
Email: [email protected]