What has gender, age, cultural background and lifestyle choices like Viking style beard, dreadlocks, and living in one's heads got to do with creativity and building great products? 
The answer is not farfetched, and you will be surprised at who has the answer to this entangling query. It is an ageing millennial, proud video gamer, gym bunny, nature lover and talented techie – David! 
Even though he plies his trade at Sterling Bank, David (not real name) loves his Viking style beard, the sartorial nonconformity that his role permits, which ensures he fits in with his informal clique's trademark looks.  
David takes himself quite seriously. And he cannot live with dressing up for work like it is Harvard Commencement. His focus is being purposeful than abiding by insular codes. More than often, he gets shunned for having an alternative view of work, religion, and culture.  
Almost every one of us knows what it means and feels like to be excluded. David had a more intense and recurring experience. His alternative views were never really accommodated, and he never felt welcomed, valued, respected, and heard until he accidentally found Sterling Bank. 
His plug was a dreadlocked videographer at a Decagon Institute event that works for the Bank. His gadgets, not the dreadlock was the catch - they were best-in-class. It turned out to be work tools provided for the young creative to excel in his art.   
He later encountered the executive leading the Strategy and Innovation Group at the same event. A youthful female! Also, the hip and cool gang at the event were identified as the Talent Acquisition team from Sterling. They are working with Decagon to fund the training of tech talents to move them up the employability and socio-economic ladders.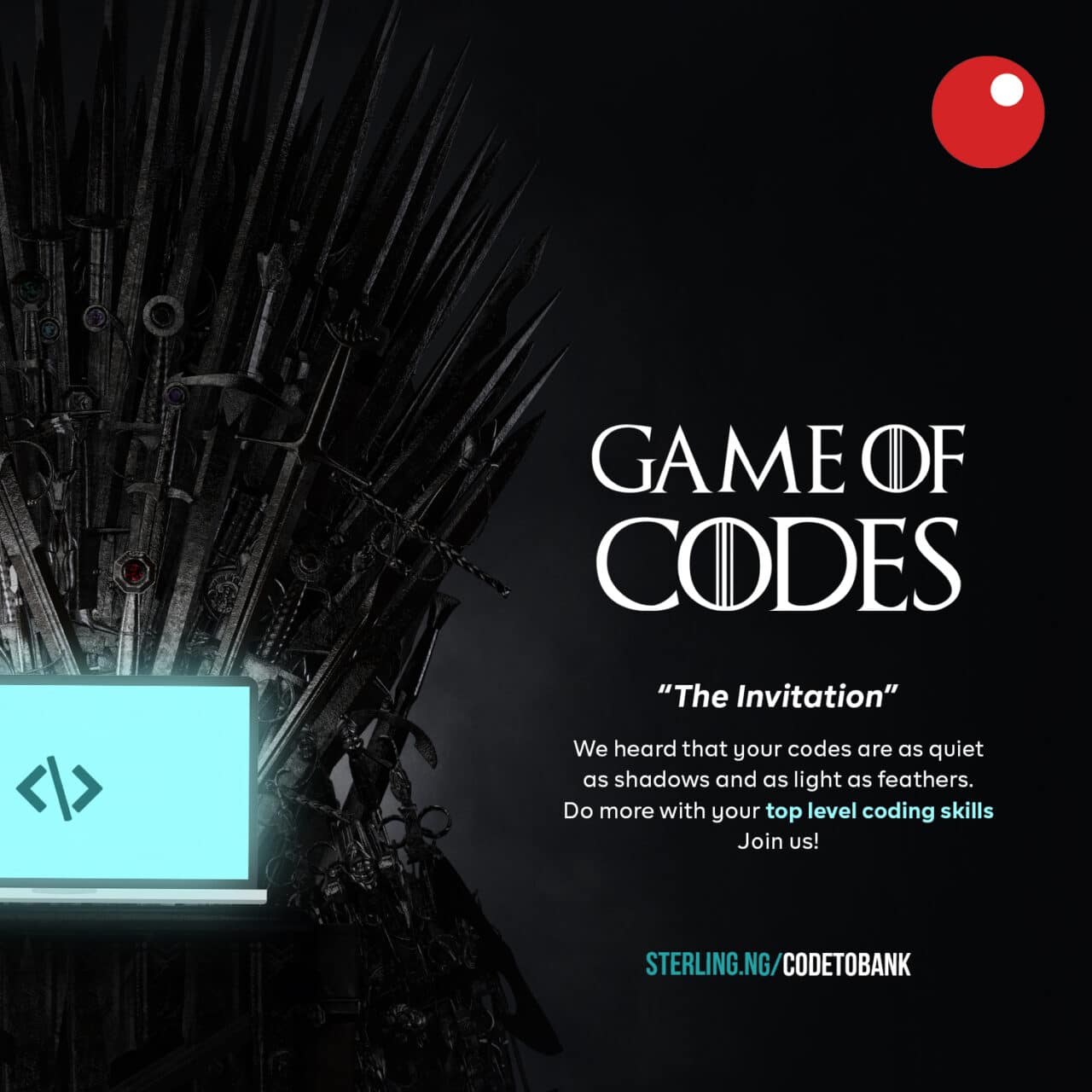 David was excited. This must be the tribe he had always longed for. As they say, the rest is history, and he is now part of the Bank's diverse team from across the entire spectrum of society doing meaningful work. Months after joining Sterling, he is still fascinated by the level of inclusiveness. 
He is working with more female tech talents for the first time. They are heavy lifters, with one of them emerging as a Microsoft Most Valuable Professional for the meaningful work done at Sterling.  
Nothing gives David more joy than the Grow with Sterling initiative for secondary school leavers. It empowers them to pursue a bachelor's degree in disciplines that include Artificial Intelligence, Analytics and Digital Transformation at Nexford University. The Bank pays 85% of their school fees, bringing their contribution towards their tuition for a bachelor's degree from an American University to less than $500. 
The reason for his joy? Before joining Sterling Bank, David had a brilliant colleague who worked for another organization and even though he offers groundbreaking ideas and, with huge potential, he was limited by not having a polytechnic or university degree. Team members rarely listen or pay attention to him because of his age and education level. A loss for all involved.
Believing that it is his duty and obligation to change that, David shares his diversity and inclusion Sterling love story with his network. Letting them know that it is the drawing well for innovation, and the pipeline for new-to-the-world products.