Artist3 a groundbreaking platform for creatives, artists, musicians and art collectors to make and sell non-fungible token (NFT) art, the first of its kind is set to launch in May 2021.
The art industry is at the cusp of a revolution. With a convergence of forces that will reposition and redefine Art. 
What constitutes art, how it should be sold, and how it is stored or valued? This pivotal moment presents the perfect opportunity to redefine the entire creative industry.
One of the beneficiaries of this new disruptive wave is an interesting subset of the crypto space called Non-fungible tokens (NFT's),  a digital asset that allows buyers to purchase ownership of a digital good, usually in the form of an image, animation, or video. Unlike fiat currency, each NFT is an original product with a unique digital token with its own unique value.   
It was against this backdrop, on the 23rd April 2021, Magic Carpet Studios: an innovation Storytelling Company often described as the "Disney of Africa'' in conjunction with Wifisoft Technologies a leading technology development company playing in the insurance and fintech space hosted an exciting evening of cocktails and conversations for art and tech enthusiasts to introduce the platform Artist3, one of the most promising blockchain projects to emerge from this part of the world. 
Speaking at the event, Ferdinand Adimefe founder of Magic Carpet Studios, the CEO of Imaginarium Creative and the Co- Founder of Artist3 stated "With the wave of disruption happening across the digital space, the traditional art industry is experiencing a 22% decline, no thanks to Covid 19, which acted as a catalyst to facilitate the much-needed transition and integration into the digital space. In contrast, the online art space is predicted to double its industry value by 2024. "We see this as a unique opportunity to drive the growth of art in the emerging markets that is why we created artist3 to empower the creative community leveraging on the unique essence of the blockchain space".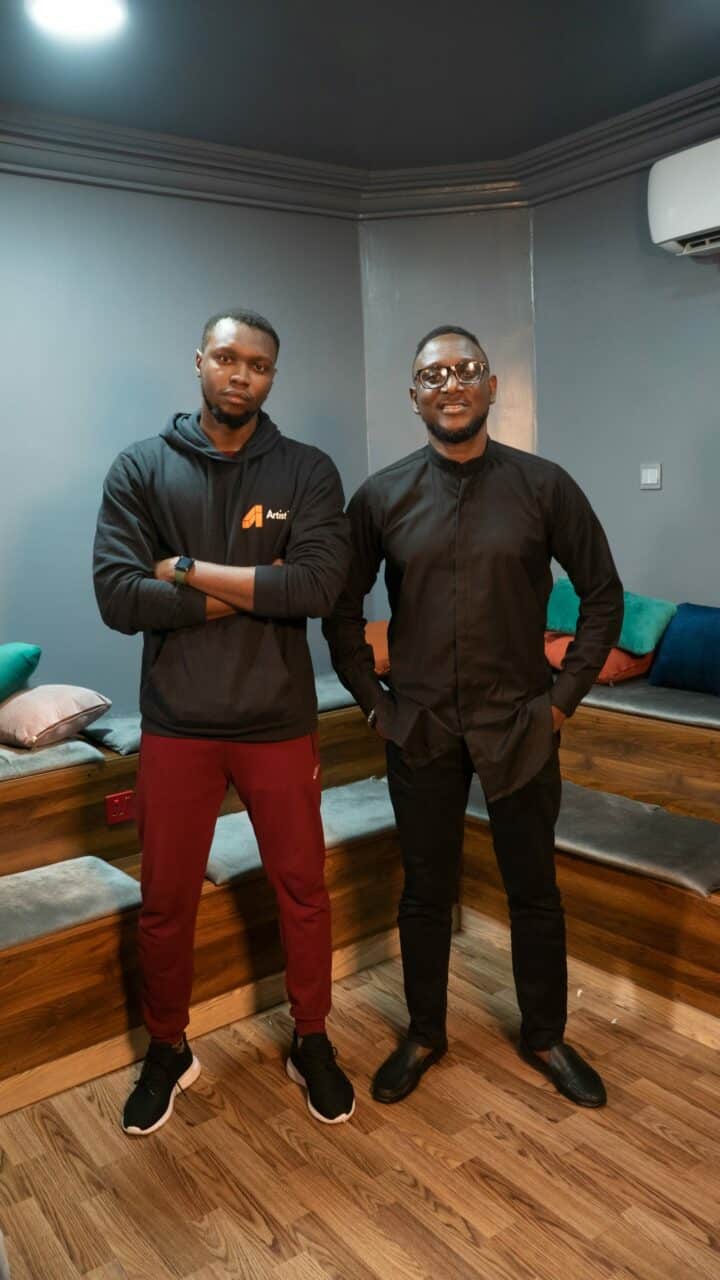 Artist3 uses the blockchain to create an end-to-end digital ecosystem, which connects all art creators and art lovers within the international art and entertainment universe.
It deconstructs traditional revenue models by allowing Users of the platforms to earn by participating in the ecosystem; it also offers opportunities to crowdsource funds for creative projects. Investors are not left out, because Artist3 gives art lovers or savvy investors an opportunity to fund art projects and bring them to life, from animation to video games nothing is off limits. It's a hub for creatives to bring any and every project to life.
Also speaking at the launch was the project lead and founding team member of Artist3 Ukeme Okuku one of the product designers for Bird Money, an off-chain Oracle data analytics platform who reiterated that Artist3 is to become a leading international NFT all-inclusive art platform, curating the most innovative artists and dynamic creators. "With artist3 you can co-create, earn and even build your own brand on the platform!" he said.
Artist3 is uniquely positioned to bridge the gap between technology and art. It's set to capture an expanding crypto art resource economy providing breakthrough crypto artworks, animated assets, digital collectibles and much more.   
Chike Okonkwo a former project Manager/Chief Operations Officer of BitFXT, Advisor Nimedix, Business Developer OKEx Exchange and Head of Partnerships Knabu who is also a team member encouraged every artists to be forward thinking and focused on leveraging the new platform to reach a larger audience. 
Aside from providing a global platform to display their art and a global audience to purchase it, Artist3 is positioned in the next couple of months to solve the intractable issues of IP theft, licensing IPs, trademarks and earning residual royalties from their creative and digital assets. 
Artist3 will be rolling out a series of innovative subdivisions Mart3, Incub8, Gamic, Topia, and Majikal which is aimed at catering to targeted groups within the art and creative industry.


To follow up with conversations, visit https://artist3.io/ 
IG: https://www.instagram.com/artist3.io/ 
Twitter: https://twitter.com/Artist3_io Youtube: https://www.youtube.com/channel/UClno6w_a6oiRNry179XNm6g