The OPPO Reno5 is one of OPPO's latest devices in its line of camera-focused smartphones, and like most other devices in the Reno series, it packs an exciting camera, but comes with a number of flagship features and the performance to make for a memorable experience capturing life's moments and handling other everyday activities.
This review of the newly released device highlights everything from accessories to expect while unboxing the Reno5 device, its ultra sleek design, videography capabilities, camera AI features, charging efficiency and the performance. First, the unboxing.
The OPPO Reno5 comes in a white inner box containing the slim starry black device (also comes in fantasy silver), a massive charger with a type-C cable, wired earphones, a safety guide, quick manual, a SIM ejector and the transparent silicon case that comes with most new OPPO devices. 
The OPPO Reno5 device unboxed
Now, the cool features to look forward to.
The Ultra Sleek Design
OPPO has embraced the thin and lightweight build for its devices and the Reno5 gets that with an extra refreshing finishing for its body. At 171g, 7.8mm thickness, curved edges and a 3D curved back cover, the device is pretty easy to carry and fits perfectly in the pocket. 
Its finishing gives it a multicolor reflection when the device is placed at different angles or under different lighting. This glow effect is combined with a fingerprint resistant design that keeps the device's matte finish as clean as possible.
The Reno5's starry black finish giving off a reflective purple shade when placed at an angle
Full HD Display
The Reno5's body design is complemented with a 6.4" AMOLED display spotting a single punch hole for the selfie camera. With an impressive 91.7% screen to body ratio, the screen goes on to deliver a 2400x1800px resolution, with a pixel density of 410pixels per inch. This impressive resolution is even made better by the up to 90Hz refresh rate on the screen which can be measured with the UFO Test. There's also a customizable dark mode where contrast levels can be set to suit preference.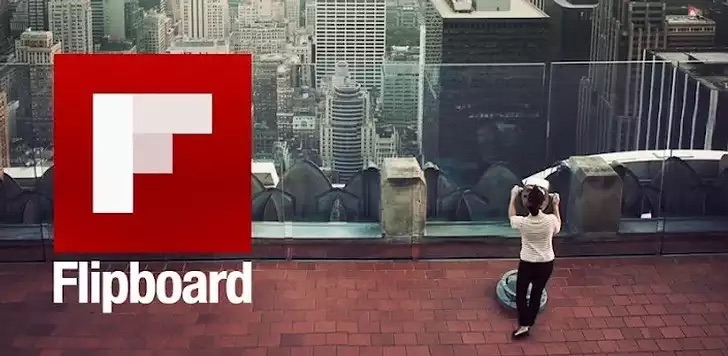 The phone's full HD display in dark and light modes
5 AI Cameras, Light Mastery for Video & Image-Clear Engine
OPPO Reno devices have been known to come with really good cameras, but the Reno5 takes things a number of steps higher, especially acing the feel of capturing videos on a mobile device. The device has a 44MP selfie camera and 4 rear cameras - a 64MP main camera, an 8MP ultra-wide angle camera, a 2MP macro camera and a 2MP mono camera.
A view of the OPPO Reno5 Rear Quad Camera
The first camera feature to try out on the Reno5 device is definitely the video mode which allows users to capture videos in different styles but with the same amazing quality. OPPO's new Full Dimension Fusion Video System, integrates strong hardware, and smart algorithms to deliver impressive video quality, with color and light processing features that make for better viewing. The video mode comes with the AI Highlight Video option that enhances video quality by capturing accurate colours even in low light environments with the help of the Ultra Night Video algorithm. Interestingly, the device does this even for the selfie camera.
Exiting the video mode and checking more camera features reveals the Dual-View Video option which captures moments with both the front and rear cameras at the same time. This feature further allows for picking from 3 frame styles and is great for people who create online learning content or vlogs with guests. 
Still in-line with shooting two videos at a time, the AI Mixed Portrait feature of the Reno5 allows a user to capture two different scenes and layer them on each other, either as a silhouette or normal video overlay. This has a very artistic feel and is the first time users might be able to do this without 3rd party apps.
Screenshots from silhouette video shot with the AI Mixed Portrait camera feature 
Capturing photos on the Reno5 is just as exciting as shooting videos, as various modes on the device allow for the best images while optimizing them using filters and features that allow for desired blends through slight image manipulation. First, the filters on the Reno5 allow for different presets to be used while shooting, while an additional touch in the AI Color Portrait mode allows for filters to be applied to specific portions of photos. There is also the scene enhancement that allows for saturation and brightness optimization for certain picture scenes, this can be grass scenes, the sky or even a face.
Scene detection technology on the Reno5 for brightness optimization and improvement of colour saturation
Color and light processing features of the Reno5 camera on display
The Image-clear Engine embedded in the Reno5 gives the camera on this device an extra ability for quick snapshots, especially for moving objects and fast scenes. Even more interesting is the fact that the device can optimize its rear cameras to capture 108MP pictures with very fine details and will optimize the selfie cameras to get great shots at night using the Night Flare function.
Image taken in low light at 11pm with AI Scene Enhancement and HDR features on
Charging Efficiency
The OPPO 50W flash charge promise on this device is a solid one that the device totally keeps. For a 4310mAh battery, charging is incredibly fast, with long usage assured before another charge is needed. In Power Saver mode, the battery provides super exciting low-power consumption that improves power-on times with little restrictions on app functions.
Less than an hour of charging gives more than an extra day of usage
Superb Performance
The Reno5 is an 8GB of RAM, 128GB of storage space and a Qualcomm Snapdragon 720G device, so expectations are high and totally met for the device. 
The OPPO Reno5 about screen right after a software upgrade
It allows for a number of AI-sensor touch-free interactions like the Smart AirControl, while keeping the device running as fast as possible. The Smart Message Privacy helps to keep chats private mostly in public spaces, detecting random peeks from strangers and over the head glances. With the ColorOS11.1 in place, the device's UI allows for multitasking with the opportunity to resize apps during dual usage without losing speed or ease of navigation. While gaming is seamless on the device due to large memory, the Reno5 further optimises game launch using the Gaming Shortcut feature that saves between 10s to 15secs during booting.
Pricing and AvailabilityNow, while its price point of N169,000 puts it in the mid-range smartphone category, the OPPO Reno5 can very well compete with a few other 2021 flagship devices especially when it comes to camera quality and videography abilities. You can visit www.oppo.com/ng for more information. You can pre-order the device until the 21st of March, 2021 and get a FREE Enco W31 with price point of N19,900. The device is available to pre-order on https://www.jumia.com.ng/mlp-oppo-store/ and a number of physical stores nationwide.