Airtel Africa, a subsidiary of India's Bharti-Airtel, has announced its financial report for nine months between March 2020 and December 2020, posting significant growth in relevant areas. However, the telecom giant's profit after tax dropped significantly for the entire period.
As we've explored, the pandemic brought major changes to the telecom sector, and there was much speculation that data and mobile money revenue would drive telecom growth going forward. Growth driven by data revenue is still possible, but records from MTN, Safaricom, and Airtel show that voice remains king.
Voice remains the cash cow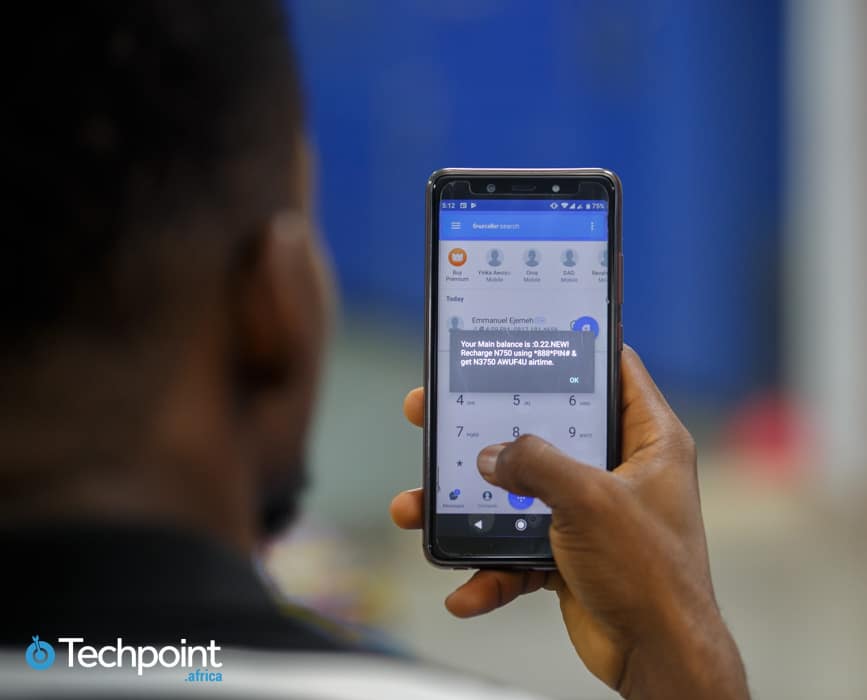 Airtel's latest report shows that voice revenue is still growing.
For the period in question, voice revenue reached $1.5 billion, up 10% without considering currency fluctuations (constant currency) from December 2019. When we consider currency fluctuations (reported currency) this is just a 5.3% growth from the $1.4 million it made last year.
Airtel now has 118 million subscribers in the 14 African countries where it's playing, 11% higher than in December 2019.
Airtel CEO, Raghunath Mandava revealed that the company made significant penetration to rural markets, contributing to the uptick in voice revenue. According to him, data and mobile money were still significant growth engines.
With $842 million, data revenues grew by 30% in constant currency and 24% in reported currency. So far, the company prides itself on having one of the widest 4G coverage, and it has been at the forefront of Internet subscriber growth in Africa.
Fact: Data subscribers account for 33% (40 million) out of Airtel's customer base of 118 million.
Africa has an average Internet penetration rate of 35%, suggesting a large market that Airtel wants to tap. But considering that Africa's Internet penetration is quite lopsided, this might not be so straightforward.
While countries like Kenya have an 87% Internet penetration rate, DR Congo can only boast 10%. This gap, and the difficulties that might come when trying to close it, casts doubt on the growth potential beyond the continent's major markets.
Airtel Africa also plans to deepen its mobile money services in these uncaptured markets. Mobile money revenues hit $255 million in 2020, up 13.6% in reported currency or 18% in constant currency, from $224 million in 2019.
Voice, data, mobile money, and other revenue sources brought in $2.8 billion for Airtel between March and December 2019, with voice revenue accounting for over 50%. 
Another round of declining profits
Despite these strong showings, Airtel's profit after tax declined by 21% from $331 million in 2019 to $261 million in 2020. Airtel blamed the decline to increased taxation and other finance costs between March and December 2020.
Interestingly, Airtel's profit before tax declined by 3.8% from $502 million in 2019 to $482 million in 2020.
It is important to note that this performance came in the hears of COVID-19 and lockdown restrictions in several countries.
"Our nine-month performance reflects both the resilience of our business model through the Covid-19 pandemic and, for the last six months, a continued improvement in our execution and performance as lockdown restrictions have eased across our countries of operation," says Mandava.
Nigeria remains Airtel's largest market by a wide margin, generating $1.1 billion (39%) from its total revenue of  $2.8 billion. It also has 44 million (37%) of its total subscribers.
Airtel's Nigeria revenue dwarfs its East African* revenue (1.02 billion) and its Francophone Africa** revenue ($704 million). 
Due to Nigeria's decision to stop sales of new SIMs, Airtel has been unable to onboard new subscribers since December 2020. One gets the sense that the telco might have onboarded more subscribers, but there's no telling how much it would have improved the company's profit margin.
It is worthy of note that Airtel's profit after tax was $116 million in the final quarter of 2020 (October to December), 13.1% better than the $103 million it made in the same period in 2019.
This is highly encouraging considering that its profits declined by 56% in Q2 2020.
With much higher hopes for the new year, Airtel believes its strategy will keep bringing in more rewards and more growth. It has entered strategic partnerships with Visa and Mastercard and finally pulled the plug on a proposed merger with Telkom Kenya. A move that might have given it an edge in its competition with Safaricom in Kenya.
*Airtels's East African countries include: Kenya, Malawi, Rwanda, Tanzania, Uganda and Zambia
**Airtel Africa's Francophone contingent include Niger, Chad, Gabon, the Democratic Republic of the Congo, Republic of the Congo, Madagascar, and Seychelles  гарантированный займ 1000мфо займ онлайнденьга займ на карту