Good day,
Oluwanifemi and Emmanuel here
Today we are discussing:
MTN 5G exclusion
Telegram on WhatsApp's case
Google Kenya $10m grant
MTN Group fights 5G exclusion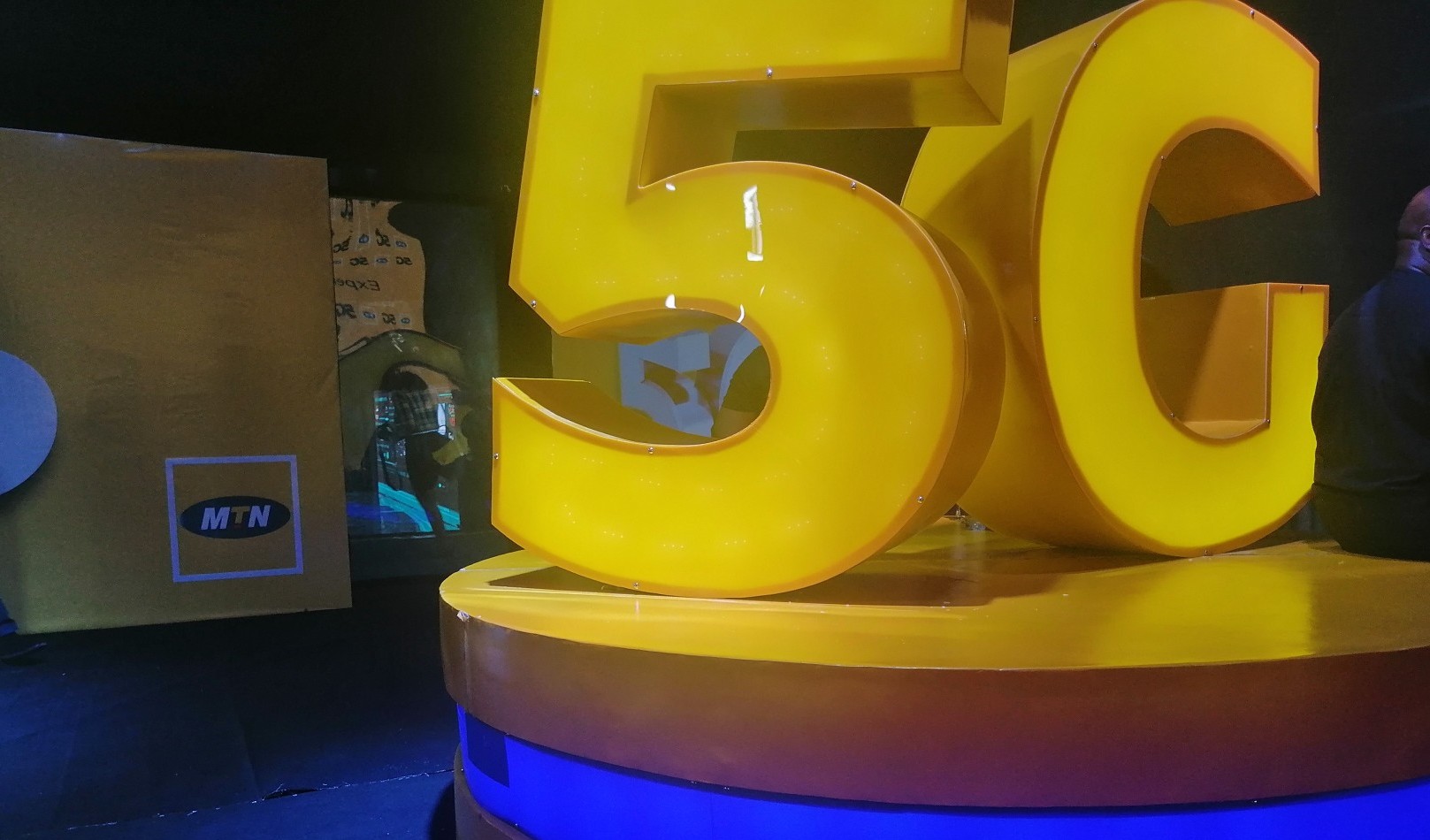 MTN Group, one of Africa's largest telecom companies, is suing the Independent Communications Authority of South Africa (ICASA) to challenge its decision excluding it from bidding for 5G spectrums in the country.
Let's back up as usual: 5G is becoming a big deal in Africa, and countries like Nigeria, South Africa, and Kenya, are testing 5G's potentials with exciting trials.
In 2019, MTN, the biggest in Nigeria's telecom market, conducted 5G trials in the cities of Abuja, Lagos, and Calabar. Safaricom has also been conducting 5G trials, although it has shelved the plan for the moment to focus on 2G and 3G.
The frequencies for 5G transmission (5G spectrums) are few, and the South African government is set to undertake an auction where several telcos will "fight for the right to transmit 5G."
The current plan: The ICASA is saying it will not allow telcos with more than 45% market share (classified as tier 1) to bid for 5G spectrums.
It has since placed Vodacom and MTN in the tier 1 category while others like Telkom, Cell C, Rain, and Liquid telecom will be eligible to apply since they're placed in the tier 2 category.
Just leaving this out there: The South African government has a 40% stake in Telkom.
MTN seems puzzled: MTN has significant 5G plans in South Africa, but all that could hit the rocks if the ICASA's classification is enforced. The telco has built over a hundred 5G towers and gained temporary spectrums from the regulator.
MTN is unconvinced by the ICASA's reasons for the tier 1 classification, and it believes every Telco deserves equal access to bid at the 5G auction.
Everywhere it goes: This presents another major shake-up for MTN in a country where it enjoys dominance.
Recall that the National Communications Authority, (NCA) Ghana, stated that it wants to break MTN's dominance by declaring it a significant market power. In Nigeria, the company has repeatedly tussled with the government and is yet to acquire a Payment Service Bank (PSB) license to expand its mobile money service.
For now, it seems MTN can't catch a break everywhere it goes. On the other hand, regulators are always looking to "promote competition" in key economic sectors.
Did you know: Airtel exited Ghana soon after the MTN tussle, and it was acquired by the government? All in a bid to compete.
You can now export WhatsApp chats to Telegram
Yesterday, Telegram announced that users can now export chats from WhatsApp to the app. Actually, this is applicable to every other app. WhatsApp has the spotlight because its users' exodus is largely responsible for the traffic.
The subtle diss: In what looks like a welcome speech, Telegram says these users have come "...seeking more privacy and freedom." Hence, it will not allow their messages and memories perish with the apps they left behind. Oh, really! Well, a sage once said, Data privacy is a myth, Facebook (or WhatsApp) is the scapegoat.
More like a way of ushering in the 100 million new users it garnered in January, Telegram added the said feature to allow a seamless transition from other messaging apps without having to lose old chats. First for iOS, then on Android the following day. Luckily for Telegram, WhatsApp already had an existing framework for this.
To export chats on WhatsApp, on mobile, click on the three dots at the top right of a chat (for both individual and group), tap 'More', then 'Export chat' and follow the prompt to choose the destination. This feature allows you to send all conversations in the chat with or without media to third party recipients. You can share with contacts on your list, send to an email, and any other app that allows it.
Interestingly, when exporting to Telegram on iOS, it doesn't go as a text file as it does for other recipients, conversations go directly into chats and the user can just continue with the same string of chats.
The culprit: Recall the apprehension that followed WhatsApp's ultimatum for users to accept its updated privacy terms or get blocked? Remember how it made some users jump ship to Signal and Telegram? Telegram and Signal raked in so many new users within that time and now they seem to be doing everything to retain them.
As a way of keeping the 'converts', these apps kept taking steps to make the move worth it. For Signal, although it has buckled under the pressure of massive sign-ups more than once, it's still trying to keep up to be a worthy alternative. Same with Telegram.
What to expect: Truly, the backlash against WhatsApp has subsided, especially now that it has postponed the deadline to May 15.
The concern still remains, but for all the misinformation that came with it, WhatsApp could only clear the air about what data it has access to and can share, even to the extent of updating its status. Nothing really changed. We still don't know what the event of the past few weeks have done or will do to WhatsApp's userbase.
Fun Fact: Only a few users jumped ship in Africa. See why I think they did here and here.
Google gives Kenya $10 million startup grant
Barely a week after Google shut down its Internet Balloon project in Kenya, the tech giant has given the Kenya government a $10 million grant.
It also states that it wants to expand its accelerator program, Google launchpad, to support 1,000 SMEs and businesses in Kenya.
The company announced this during a virtual meeting between Google's CEO, Sundar Pichai and Kenya President, Uhuru Kenyatta.
The full gist: Google's $10 million dollar grant includes $3 million to support small businesses, $5 million for startups, and $2 million for charity.
Pichai said Google will expand its Startup Accelerator program this year by supporting 100,000 businesses and 15,000 developers in Kenya.
Kenyan startups have been beneficiaries of Google's accelerator program, sometimes taking up to 20% of successful startups. Notable mentions include Flexpay and Twiga Foods. Hopefully, this will extend that partnership.
Thinking out loud: Google has launched several initiatives in Africa. While digital projects like the digital skills initiative have gained popularity, physical projects like the WiFi station, the Internet Balloon project have come to surprising ends.
The tech giant is planning to build a subsea Internet cable named Equiano that will bring 100 terabits of Internet capacity. Apparently, the current 100 terabits in Africa will not be enough for its future growth.
Not so fun fact: African countries use an average of 10 MB out of the available 100 terabits (100 million Megabits) on the continent's shores.
Back to Google and Kenya: Permit my digression, but the Google Loon project was a great plan to deepen Internet Infrastructure in several unserved areas in Kenya and, potentially, the rest of Africa.
Is the new project a way of saying 'sorry' for the death of Google Loon, or just a coincidence?
Meanwhile, don't forget that Kenya issued a policy to tax digital services operating in the country, including tech giants like Google and Facebook. Google then warned that such a move could spark a trade war, after which the Kenyan government mandated companies to relinquish 30% ownership to Kenya.
Last year, the country moved into the final stages of a free trade agreement with the US.
It remains to be seen how the new arrangements will pan out, but it holds great promise for the future.
What else we are following
Have a great day!
Oluwanifemi Kolawole & Emmanuel Paul for Techpoint Africa. срочный займ от частного лица без предоплатызайм за 5 минут на картуполучить займ с плохой кредитной историей