Today we are discussing:
Serial entrepreneurship in West Africa
Exciting use cases for cryptocurrency in Africa
Nigeria's new railway e-ticketing platform
Serial entrepreneurs stay winning in West Africa
On Tuesday, January 19, uLesson announced raising $7.5m in Series A funding led by Owl Ventures, with participation from existing investors TLcom Capital and Founder Collective.
Founded in 2019 by serial entrepreneur, Sim Shagaya, the Abuja, Nigeria based learning tech platform is working to bridge educational gaps for secondary school students across Africa by delivering affordable, high-quality and accessible education using technology.
uLesson has now raised over $10m in institutional investment, all in less than 2 years. This fresh cash injection will help the startup pursue expansion to East and Southern Africa.
What's the big deal? The speed with which uLesson has raised capital is no big surprise, considering that founder, Sim Shagaya is a household name in African tech. He is best known for founding Konga, the Nigerian eCommerce giant that ended up being acquired by Zinox Group, allegedly for cheap.
But before Konga, Sim had launched and exited another eCommerce play called DealDey (now defunct) and way before that, he dabbled in media with E-Motion Advertising (acquired by Loatsad Promomedia in 2019), not to mention his many failed starts. And now he's left media and eCommerce to play in education.
Between all those companies, Sim Shagaya raised at least $87.8m combined before 2020, according to the West African Startup Decade Report. Essentially, Sim Shagaya is living proof that serial entrepreneurs are the most successful at raising startup capital in Africa. 
Fun fact: Sitting on the board of uLesson is Nigeria's former Minister of Communication Technology, Omobola Johnson, in her capacity as senior partner at TLcom Capital. TLcom has also invested in Terragon Group, Andela, Kobo360 and Twiga Foods. Here's some insight into how they invest. 
In other news: Barely 2 weeks ago, Ghanaian-based fintech startup, OZÉ raised a $700k seed round to drive growth for African MSMEs. The startup is also run by a serial entrepreneur (Meghan McCormick). 
Monday motivation: How serial entrepreneur, Etop Ikpe built 5 tech businesses in 15 years. Read.
Exciting use cases for cryptocurrency in Africa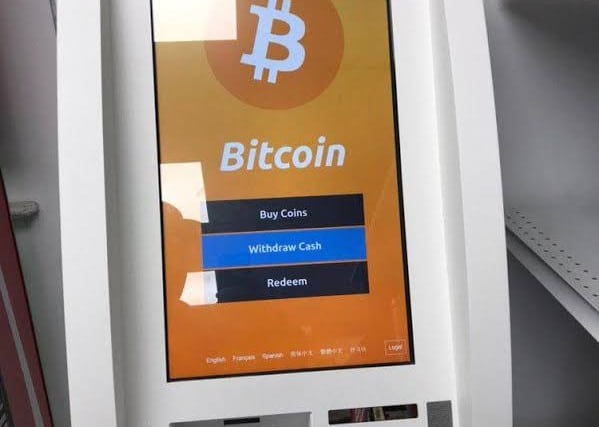 In case you're wondering what cryptocurrency is all about and what you can do with it in Africa, some experts might be able to explain. But, African crypto-based startups and local exchanges are making several of its endless possibilities a reality.
With the Bitcoin craze intensifying, more people have gotten on the bandwagon as speculators, active traders, or out of curiosity.
Last week, our very own Emmanuel Paul curated a list of some interesting features startups are creating to help people maximise crypto's potential. They range from cross-border payments to virtual dollar cards to even cash withdrawals.

Check out the list. 

Oh, and you don't want to miss this: On March 25, 2021, Techpoint Africa will be hosting the brightest minds in decentralised finance/crypto at the Digital Currency Summit tagged "Building the money of the future". Seats are limited so grab a ticket now by visiting currency.techpoint.africa. 

Fun fact: In 2020 alone, Nigerians traded more than $400m worth of crypto on local crypto exchange platforms. 
₦900 million ($2.3m) railway e-ticketing platform?
On Thursday the 21st of January, 2021 Nigeria's Minister of Transportation, Rotimi Amaechi sent out a tweet to announce the launch an e-ticketing platform for the Nigeria Railway Corporation. The news of the platform, which for now will only facilitate bookings along the Kaduna-Abuja route, was met with mixed reactions.
First, some backstory: Since it launched in March 2016, the Abuja-Kaduna rail line has been riddled with ticket racketeering and extortion that make bookings extremely difficult.
Things have been made worse with the insecurity situation on Kaduna roadways, causing higher demand for the artificially scarce railway tickets. Seemingly unrelated, there have been multiple reports of the trains stopping abruptly in the middle of nowhere, at the oddest of hours. So it would seem that the e-ticketing platform could usher in some structure.
Then why the ruckus? Well, first of all, there's a general distrust of anything the Nigerian government lays hands on. But it certainly doesn't help that according to the Ministry's director of public affairs, Eric Ojiekwe, the e-ticketing platform is valued at a whopping ₦900 million ($2.3m).
The project results from a public-private partnership with SecureID as concessionaire. SecureID is one of the top embedded card (SIMs, debit/credit cards, etc) manufacturers in Africa. The company will apparently run the e-ticketing platform for 10 years, in a bid to recoup its investment, before handing it over to the Nigerian Railway Corporation.
While many Nigerians on Twitter are not convinced it should cost that much to build an e-ticketing platform, most reports are not specific on whether it's an estimated valuation or actual cost of development.
Still speculations on what it should actually cost are flying around. "I can build it for,₦10 million," one Twitter user proclaimed. "Something a WordPress plugin would do with absolute joy and peace of mind," another responded.
But can you blame them? There's a reason why young Nigerians, startups especially, don't get government contracts.
Ice-breaker. Alhaji Burger: "Buhari's train is better than Chicago's L-Train."
Did you miss these last week?
What we are following
Have a great day!
Muyiwa Matuluko for Techpoint Africa.
займ срочно на карту без отказа
срочный займ на карту с плохой кредитной историей
займ под залог паспорта