Today we are discussing:
Kenya's plan for 5G deployment
NALA's international expansion
Some funding news
FIRS and taxes on online transactions
Biden reverses Nigeria travel ban
Kenya plans 5G deployment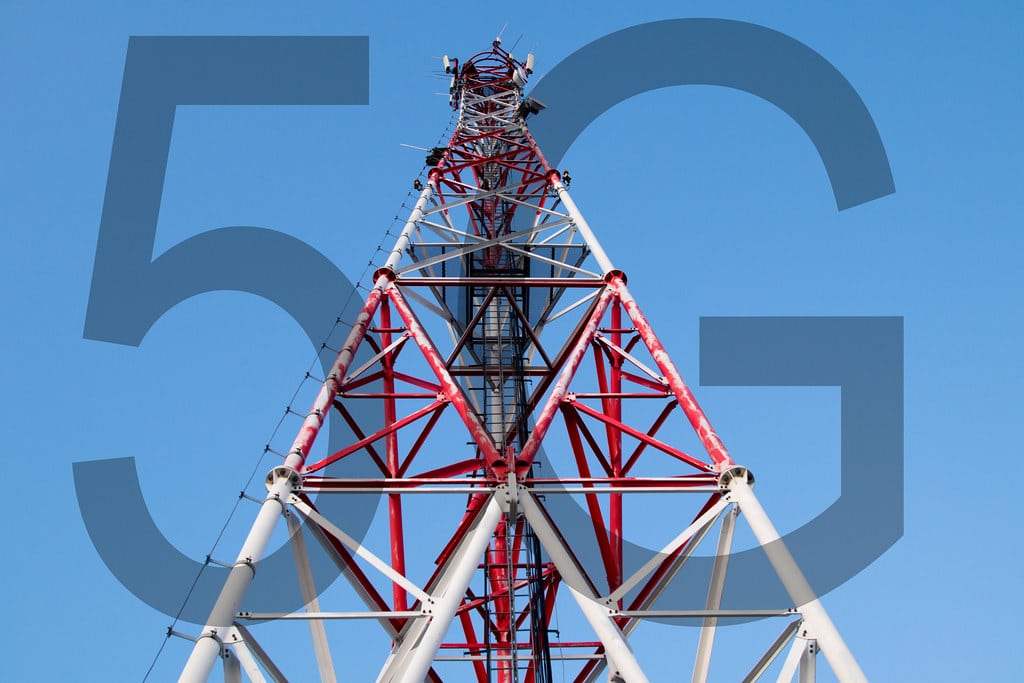 The Communications Authority of Kenya is making plans to deploy 5G technology across the country. The regulator hinted at this after it allocated 122 frequency bands bearing the hallmarks of mid to high-frequency 5G bands.
Some background: Internet coverage in Kenya has been steadily increasing in recent years. According to GSMA, 96% of its population has 3G coverage as of 2017. The 4G network is also present in all of Kenya's 47 counties. However, GSMA's map shows denser range in the Nairobi region than in other parts of the country.
With $1.05 for 1GB of data, Statista recognises Kenya as the 41st cheapest in the world to purchase mobile data. In 2020, telcos like Safaricom and Airtel also proceeded with 5G trials which they temporarily shelved.
But the problem: Kenya has the network infrastructure, but smartphones – 4G-enabled smartphones – are barely affordable. In 2020, you could buy a smartphone in Kenya for as low as $35. For a 4G-enabled phone, you would need to part with $86.
Kenya's minimum wage is $123 and 36% of its population lives below the poverty line. If people can barely afford 4G smartphones, what hope is there for 5G enabled phones?
Being hopeful: 5G network is gaining popularity across the globe, Nigeria inclusive. Though it was the subject of controversy at the heart of the pandemic, it is gaining traction given its massive potential.
From East Africa to the world: NALA, Tanzanian fintech startup plans expansion to the UK
NALA, a Tanzanian fintech startup wants to expand its services to the UK this year. The plan is to include remittances into its current offerings so that Tanzanians in the diaspora can quickly transfer money to people at home.
Having concluded the paperwork and received necessary permission, in February, NALA will launch a beta app tailored for users in the UK to send money to Kenya, Uganda, and Tanzania.
So what has NALA always done? The YC-backed startup launched in 2018 to help customers perform basic financial transactions from their bank accounts and service providers (mobile money), buy airtime and pay bills via an offline mobile app.
Like many East African countries, Tanzania is big on mobile money. It has achieved reasonable financial inclusion levels being one of M-Pesa's -- Africa's major mobile money service -- markets.
But the question is, why the UK? Maybe the business noticed a surge in remittances from the region into East Africa.
Fun fact: Mobile money probably has significant UK roots. Currently, M-Pesa's intellectual property rights are held by UK-based Vodafone.
The bigger picture: Remittance cost to sub-Saharan Africa is the highest globally, but there are hopes that the pandemic will reduce it.
FIRS to gain access to business records
On January 21, 2021, this Twitter user revealed that If you're in Nigeria making any purchase from Amazon Web Services (AWS), you would have to remit VAT to the Federal Inland Revenue Service (FIRS).
Then, Nigeria's President, Muhammadu Buhari, stated that he has directed all government agencies and business enterprises to grant the FIRS access to their systems for seamless connection. Wait. What!?
Backing up a bit: It all started not so long ago in 2019. Former FIRS chairman, Babatunde Fowler, in a chat with our Culture Editor, Titilola, declared that Nigerians are to pay VAT on online transactions for VATable items.
However, there were a lot of questions about its implementation. Who will handle all the connections? Is it the banks as touted by the FIRS? What are the payment switches? How was the government planning to track the millions of Internet businesses?
Fowler's exit and the entry of a new chairman, Muhammad Nami, seemed to quieten things down. Well... not so much.
The warning sign: On June 12, 2020, the FIRS signed an agreement with the Nigerian Communications Commission (NCC) so it could freely integrate its API with telecom operators' systems, track every transaction, and independently verify the accuracy of taxes they pay without having to rely on their record books.
Then, I reasoned that this API might not just be for Nigerian telcos, but also for several other businesses moving online.
The big picture: If this is successful, the FIRS gets firsthand access to all your business records and can verify if your business accurately remits taxes. The AWS policy for Nigerians also suggests Nigeria might find a way to tax other digital services providers like Netflix, Deezer, AliExpress, among others.
Biden nullifies Trump's policies: Nigeria travel ban lifted
On his first day in office, Joe Biden, US' 46th president gave 17 executive orders to revoke some of his predecessor's policies. The elements of this singular act are already giving Africans something to smile about.
First, the new president has lifted the travel ban on Nigeria and other countries. Recall that the Trump administration placed an outright ban on some countries and prevented Nigerians from applying for permanent residency due to perceived security issues.
In December 2020, a court stopped the administration's move to prevent immigrants from applying for the H1-B visa, really popular among tech companies looking for skilled workers across the globe.
However, the reversed ban could bring a more precise signal for a new era in emigration of African tech talent and other professions.
Significant considerations: The US' stance on China's Africa influence might take a different turn. Donald Trump's administration kicked against China's commercial, security, and geopolitical interest in the continent on some understandable grounds.
This article explores the dimensions of China's African investments and what the change in power could cause.
A little candy: In 2011 Bill Gates' had a plan to build healthy toilets for Africa. Because the project had strong China connections, Trump's administration put a stumbling block to those plans. Will anything change now?
This Netflix documentary, Inside Bill's Brain could be a little candy for your weekend.
What else we are following
Something interesting about your computer processors
Look out for some exciting BTC use cases in Nigeria later today on Techpoint Africa.
Have a great day!
Oluwanifemi Kolawole & Emmanuel Paul for Techpoint Africa.